When we talk about water cooling systems, our mind is filled with custom water loops, reservoirs, pumps, water-blocks and what not. A custom water-loop rig always seems to be expensive but after you see the new case from SingularityCases which it is about to release for purchase, you will know the true meaning of expensiveness.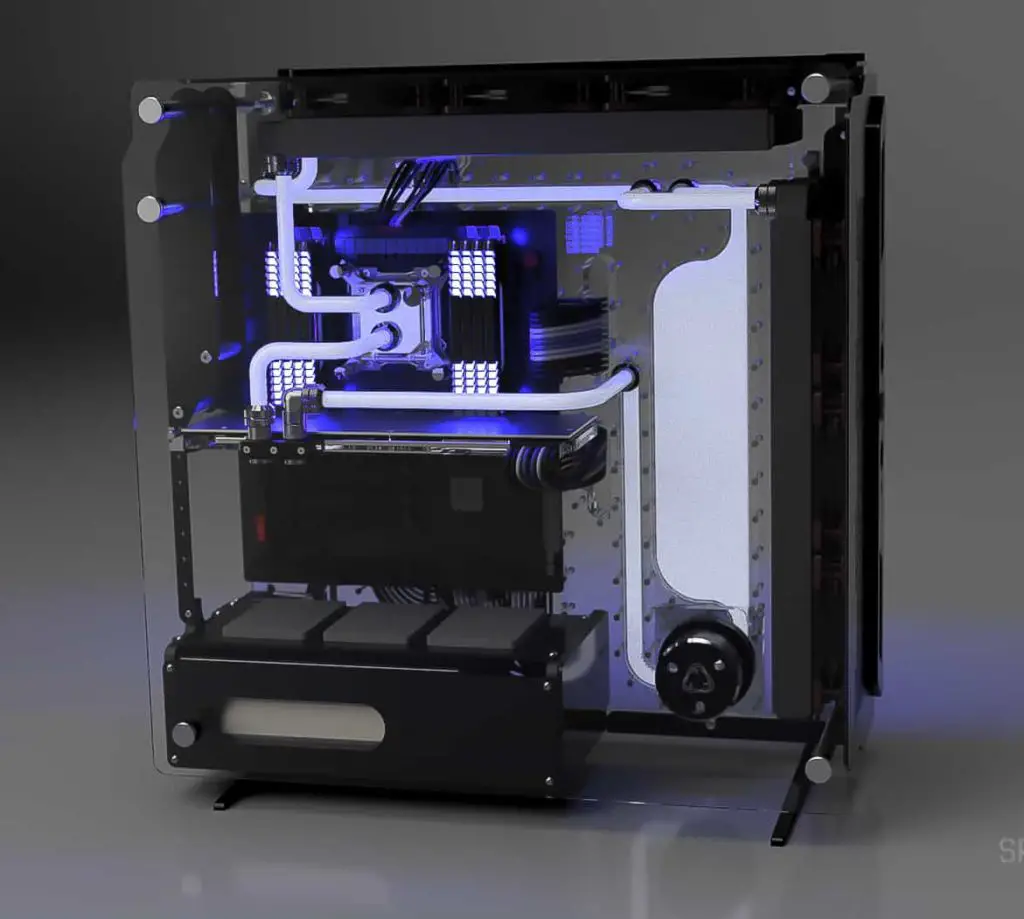 The case above is known as "SPECTRE" which is a very high-end chassis made for enthusiast level water cooling. Cost? Only "$950". This case is made up of mostly aluminium and glass and has so many things pre-included that it's very difficult to explain until every detail is seen by your own self.
The case has inbuilt reservoir and space for a pump that you don't have to worry about. Water cooling cases don't generally come with reservoirs but this comes to ease your installation. There are roughly half of the liquid loops that you don't have to spend money on.
The case is huge and looks more like the Thermaltake Core P5 because of the glass side panel but it's designed completely different. The case supports thick and large radiators i.e., 2x 360mm radiators with 60mm thickness can be installed in it. Normally a radiator's thickness is about 25 to 30mm so, you can guess easily that this is specially made for enthusiast level of water cooling at a hefty price.
The case when it will start to ship will take around 4-6 weeks for the first 100 pieces but 8-10 weeks after that. It will be shipped from the USA.