Xtremegaminerd.com is a participant in Amazon Associate Program and is supported by the readers. The qualifying purchase you make through our links may get us some commission and doesn't cost you an extra penny.
---
Bethesda promised earlier about bringing its series of the game to the world of virtual reality releases which was back in 2017 actually getting happened with the company's Doom, Fallout, and Elder Scrolls series each will be getting a VR port by this year's end. This release schedule was really a sad one as Skyrim VR was initially limited to a PlayStation VR launch and there was no news about the official release for PC, but the things are going to get changed by next month as on Wednesday, Bethesda formally announced that Skyrim VR is hitting for Steam VR on Windows PC.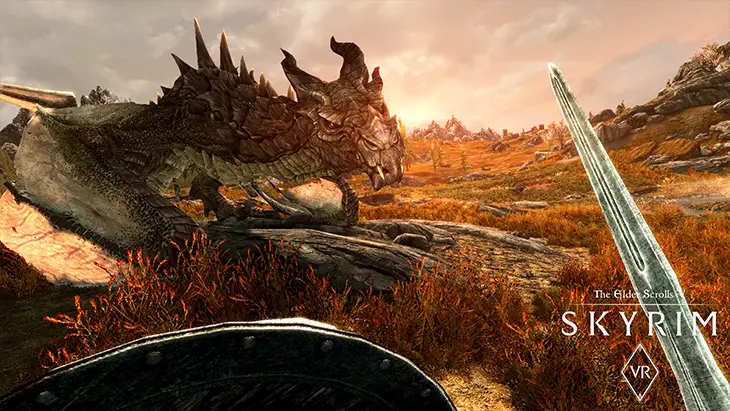 Skyrim VR contains the complete critically-acclaimed core game as well as all its official add-ons which are Dawnguard, Hearthfire, and Dragonborn all in one package. Soon you can experience the breathtaking scale of Skyrim in virtual reality on SteamVR.
"Like VR games? You will also like these PC controllers"
With this live, it marks the ninth discrete SKU for Skyrim. It was first launched in 2011 on Windows PCs, Xbox 360, and PlayStation 3 and the remastered version has gone live on 2016 which landed on Xbox One and PlayStation 4 along with a wholly new SKU on Windows. The following year saw Bethesda launch the VR for Play Station which came out on the same day in November as the game's Nintendo Switch version.
And the exciting part of the whole announcement is that in Steam store listing the game will ship with Oculus support packed in. With other Bethesda VR games with a dedicated feature that confirms that it will definitely support Oculus.
This is the first time that Bethesda has ever formally supported an Oculus Rift product. The game does not appear to have a dedicated Oculus Store page, but it was listed on the Steam listing's page, Oculus headset owners will be able to buy the game via SteamVR and boot it on Oculus hardware. It is also supported by Windows Mixed Reality also.