Slimbook the Spanish computer hardware maker has launched a new All-In-One computer for those who want everything at one place. As the name suggests, the Curve 24 is a monitor having the CPU inbuilt in it so you don't have to use a separate RIG for display.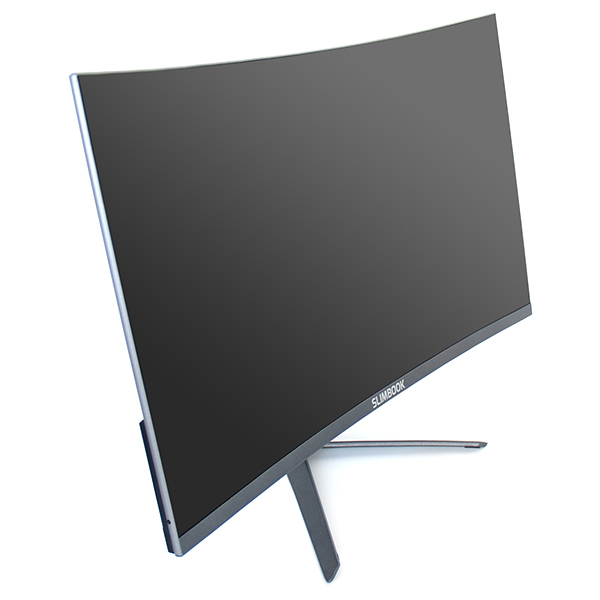 The Curve 24 features two versions which are Curve Intel i5 and Curve Intel i7 both of them having the same specs which are configurable except the CPUs. The Curve 24 sports a curved IPS display with 1080p resolution. The system can be configured according to your needs where you can change the RAM size, Hard drive capacity, SSD capacity, Operating system etc.
As more capability you will add, the more money you have to pay for it. The base price of the Curve 24 starts with Intel Core i5 7200 Turbo-clocked at 3.1Ghz, 8GB RAM, 120GB SSD and no OS which costs 849 Euros whereas the same configuration with Intel Core i7 7500 Turbo-clocked at 3.5Ghz sits at 949 Euros.
You can add up to 8GB more RAM and up to 1TB of M.2 SSD from Western Digital, Kingston and Samsung which will add up to 395 Euros if taken to the max. You can also add an additional Mechanical hard drive having a capacity up to 1TB or a 2.5″ SSD with 1TB capacity.  There is also a choice between Wifi's where you can either get the Intel Dual Band 3160AC which adds no cost or you can pay additional 25 Euros to get the Intel Dual Band 8265AC which is faster.
The Curve 24 computer comes with an option where you can choose any of the operating system listed on the official page. These are Ubuntu, Linux, Kubuntu, Open Suse, Antergos and a few more. If you want to use Windows 10, you will have to pay an additional 105 Euros for the Windows 10 Home or $149 Euros for the Windows 10 Pro.