Every gamer is well aware of the functionality of DISCORD Application during playing games, now that has been made even more fun as Discord teams up with Spotify making your gaming experience more fun.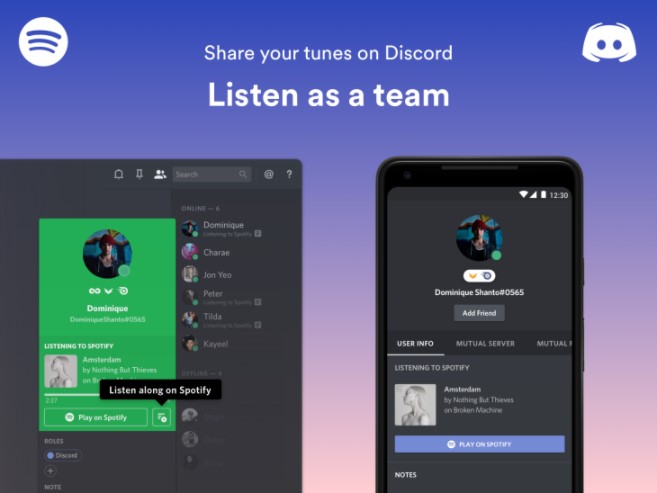 Spotify and Discord are offering millions of gamers an entirely new listening experience which will not make enjoyment to the next level. They can now share the soundtracks for among themselves while they play games. Now a Spotify Premium user can seamlessly listen along with their friends or groups playing their favourite games and simultaneously chat.
The update arrived yesterday and has been addressed in 2.1.2018 — Change Log of Discord. This team-up aims to offer Twitch streamers or other online communities, excellent music feature as per their choice. Moreover, it will work as, if you are currently listening to a track it will be attached to a tag on your profile so you don't have to keep answering the same question over and over again. Earlier, Spotify replaced Sony's Music on PlayStation, and last year it also arrived on Xbox One. So as a TAG Team Champion this will enhance your music experience while Gaming.
Along with this major update, Discord has also improved some of their existing features, they have increased voice server capacity in Hong Kong and Singapore, along with an addition of an Oxford comma, when three users are typing, they have also updated the logo of the Server owners with a super cool icon in the members list. On the side of Spotify, they have made changes like, users can instantly highlight and share their favourite tunes with their friends across Discord. Connected users will receive a tag displaying what they're currently listening to which is indeed a cool feature itself.