DOTA 2 is such wonderful offering from VALVE and they always listen to the community and try to address each and every bug and comes out with various updates. One such update hit DOTA 2 on 1st Feb 2018. DOTA 2 is always trying to attract new gamer and encouraging them will easy to play feature on various occasions. Last time they came up with the new revamped update which will allow new users to play against new users to avoid being dominated by old players and end up leaving the game. So the new update which is named as Spring Cleaning which comes with a lot of bugs fix and few new feature and in-game improvements.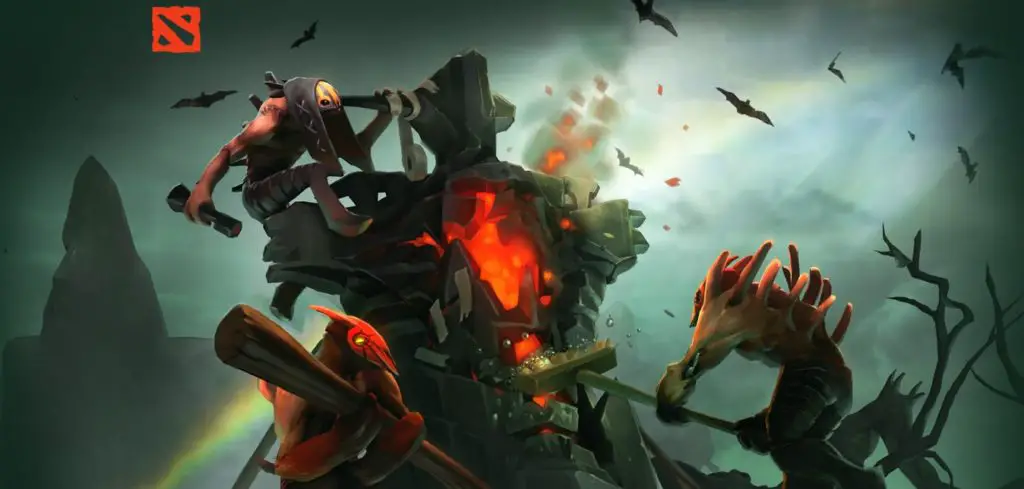 The first change that has come with this update is the all-new Redesigned Player Profile which is you can check out your latest match performance or you can show off your most valuable or your favourite skin is chosen for your favourite heroes and personalize your profile by choosing any background from the loading screens you own.
Gameplay Changelog Notification which enables players to keep track of the changes of skills of different heroes right at the time of drafting when there will be an exclamation mark and if your cursor is highlighted over that icon it will reveal the update details directly which is really helpful instead of reading the update log and keep that in mind. Additionally, there is now a section located in the Learn tab with the details of the full changelog. Ingame you can hover over an ability or item tooltip to see if and how they've changed. Here's a newly updated background which is currently using by me: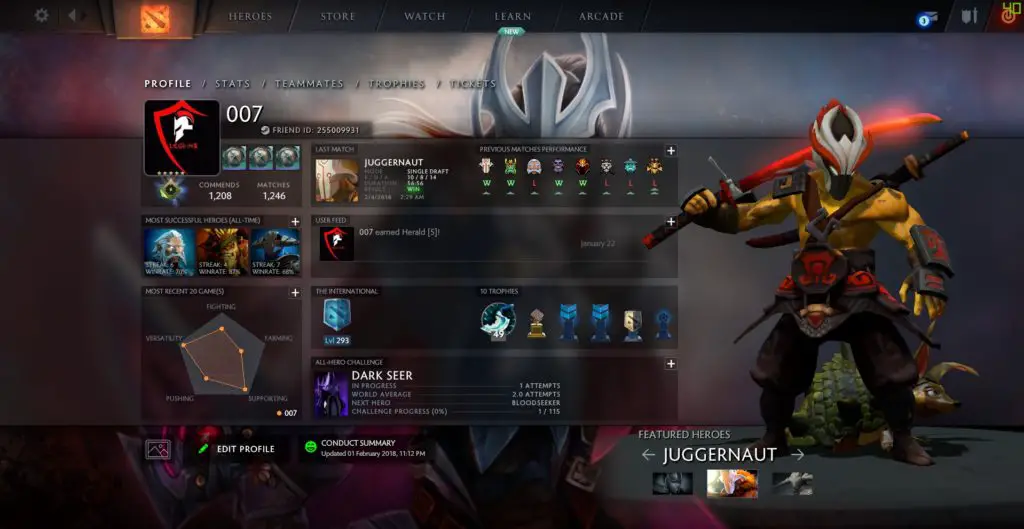 Last Hit Trainer, the best update of all time which will help new players a lot by making them aware of the last hits as it is the most key feature in the DOTA 2.
Improved Buy Back Notifications, it is a simple revamped feature of the buyback. They have improved the previous buyback notification and also added it to the top bar portraits where after the initial notification fades it will be displayed when you will press and hold ALT button for 45 secs.
Live Pro Circuit Tournament TAB, it will provide you with a dedicated front-page cell in the client, which when clicked will launch a stream whenever a Major or Minor is Live.
Strategy Phase Item Pooling, you can easily pool tangos and wards with other players before the battle horn blows.
Team Teleport Status, it's a feature that will help you to see how much cooldown is remaining for teleportation via a town portal scroll or Boots of travel and when you will press & Hold ALT it will appear directly on the top bar for each of your teammates.
6 Month Matchmaking BANS & Custom Game Matchmaking Penalties, first time DOTA 2 has makes such drastic steps to punish the guilty with a 6month Ban for those who abandon the game at mid and ruin that for others or constantly feeds through the game or making huge abuse etc. Now even the custom game developer can opt for a penalty-enforcement mode.
Language-Based Matchmaking,  so now a guy who doesn't know any language other than his home language, no longer needs suffering and abused as of, for now, it will allow a user to get a match based on his selection of language.
Redeliver Courier Items, when bringing an item through a courier, if it is carrying items of a different player, an icon of the other player will also reflect along with you so no more fight in between you and your teammates.
Minimap Neutral Difficulty Icons, you can now see the creeps difficulty directly in the minimap itself, so jump on them as per your level.
Ready Check, another important feature is the Ready Check when you can check for other party members readiness before jumping into matchmaking an avoid unnecessary match making cooldowns.
They have also updated or improved other features such as Active Friend Filter, Color-coded Teleport, Visual Tower damage: when hitting towers you will see the tower collapse slowly. There are many more updates in the current patch which you can find out here.