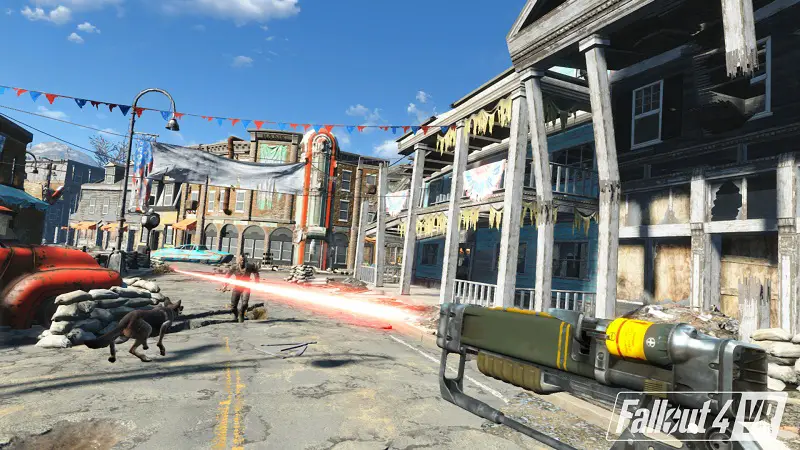 VR games are good for both fun and body as they require you to do certain movements with your hands and other body parts. Steam has now brought a good chance for you to improve your physical activity along with having fun. VR games are short as compared to the normal titles but are much intense. Steam Spring Sale has already begun and this time has brought sale on VR games which you may have added to your wish list.
The Spring Sale is providing a heavy discount on most of the popular VR titles such as Fallout 4 VR, DOOM VFR, Stand Out VR Battle and more. If you buy the Fallout 4 VR and DOOM VFR now you will get a discount of 30% while the popular game Rick and Morty: Virtual Rick Ality is 50% off. This game was released in 2017 and is one of the famous simulation VR game.
The featured VR titles are at the top of the Steam sale which consists of a total of 32 games most of them having a discount of 20%-50%. While the other less famous titles like Batman Arkham VR and VR Dungeon Knight are also on sale with a discount of 50% and 25% respectively.
If you own an HTC Vive or an Oculus Rift with a good Gaming PC consisting of at least a GTX 970 or higher,  then this is the time when you should get some of your favourite VR titles. You can check out the Steam Spring Sale VR Games page to get discount on more than 60 titles.