Xtremegaminerd.com is supported by the readers. The purchase you make through our links may get us some commission and doesn't cost you an extra penny.
---
SteelSeries' newest headset, Arctis Pro, is made for all the gamers who want the best audio out there. SteelSeries is really serious about getting the sound quality to another level this time. The new Arctis Pro comes with its very own dedicated DAC, which is Hi-Res certified for streaming 24-bit and 96 kHz on your PC or PS4 without needing to downsample. These headsets can have drivers capable of 40,000 Hz frequencies, that is twice as sensitive as your generic gaming gear. This is thanks to the GameDAC that it comes with.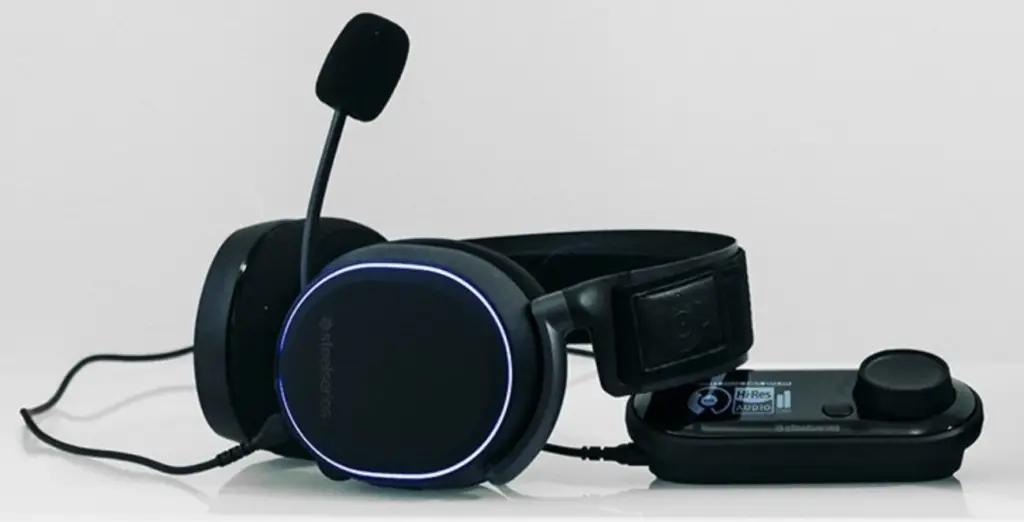 SteelSeries is a Danish manufacturer of gaming peripherals and accessories including keyboards, headphones, mice and more. The company was founded in 2001 by Jacob Wolff-Petersen. The company's original was Soft Trading but it was changed in 2007.
It has also earned the Hi-Res logo which led to many considering it as the very first complete gaming hi-res audio system. The Hi-Res logo or certification is issued by the Japanese Audio Society. It is verification for whether the product can actually produce quality audio like it promises. Naturally, the application process requires a lot of data and it is not very easy. For more info about this, look here.
SteelSeries also has two other versions, totalling three different versions. One is the regular Arctis Pro without the GameDAC which means it is not hi-res certified. The other one is the Arctis Pro Wireless which also doesn't have the GameDAC but offers dual wireless support via 2.4G lossless and Bluetooth. Not to mention the swappable dual battery system. It is the perfect option for those who won't want the cord however it is also the most costly version.
All three versions are available now on SteelSeries' official website. The Arctis Pro without the GameDAC costs $179.99 and with the GameDAC it costs $249.99 which is a $70 difference for amazing audio. The Arctis Pro Wireless is being sold now for $329.99.