Xtremegaminerd.com is a participant in Amazon Associate Program and is supported by the readers. The qualifying purchase you make through our links may get us some commission and doesn't cost you an extra penny.
---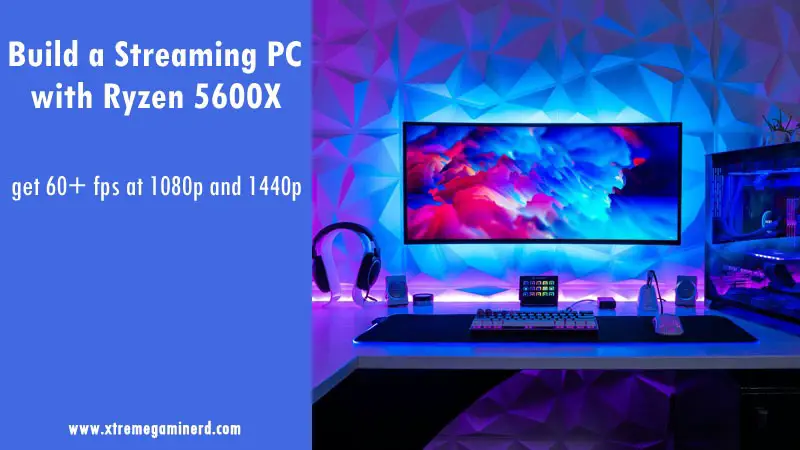 Among the great benefits of owning a gaming PC is streaming. There are millions of streamers among whom many earn a good living and the trend is going up as gaming is currently one of the top 3 best entertainment niches in the world.
Streaming requires your PC to handle multiple tasks at the same time such as Gaming, Streaming live, browser or applications. This is directly saying to you that you need more and faster cores. AMD's Ryzen 5600X is one of those perfect CPUs which are very capable of streaming games without breaking a sweat. This chip features 6 cores and 12 threads to make things smooth and non-stuttery.
The important thing, however, is the use of correct components with this processor if you really want to achieve the best performance out of it and in this post, you will be guided on how you can build a very powerful Streaming and Gaming PC that uses 5600X. In case, you need any assistance, you can drop your comment below the post.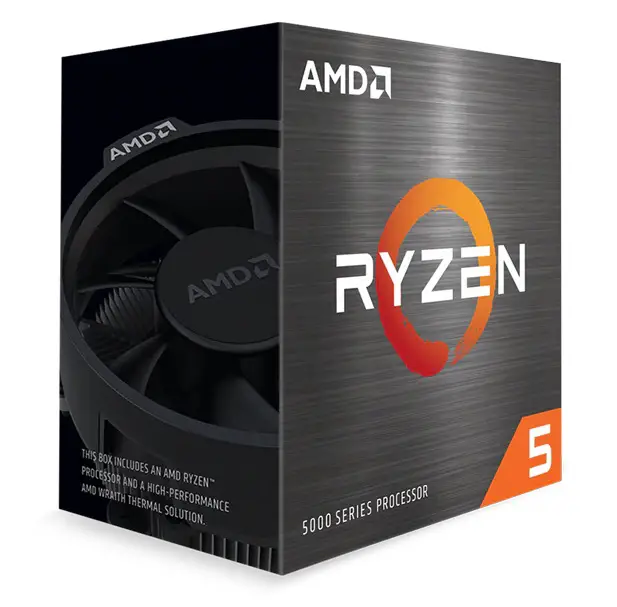 6 cores, 12 threads Base clock- 3.7GHz, Boost clock- 4.6GHz Overclockable Wraith Stealth included
Motherboard
Option 1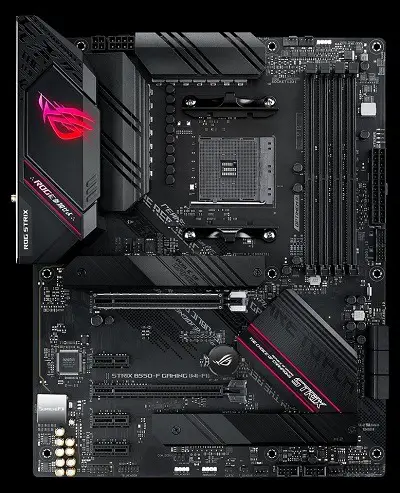 14 power stages for stable overclocking Lots of ports, headers and slots Supports high RAM frequency Ideal match for Ryzen 5600X
---
While a B450 will be ok for the 5600X, it's better to get the B550 chipset which will be compatible out of the box easily and will provide better features.
There are some good B550 boards under $200 but I recommend the Strix B550-F Gaming Wifi which has an inbuilt wifi adapter and a very good VRM for overclocking. As Ryzen 5600 is an overclockable chip, you should try to squeeze as much as power from it by increasing the core clock and voltage which this motherboard will do easily with the help of 14 power stages.
It has good aesthetics with a ROG logo and several PCI slots, DIMM slots and other headers and ports which you will need to upgrade your system with different components. I am sure you will love this board as it is arguably one of the best value for its price.
Related- Best motherboards for Ryzen 5 5600X
Option 2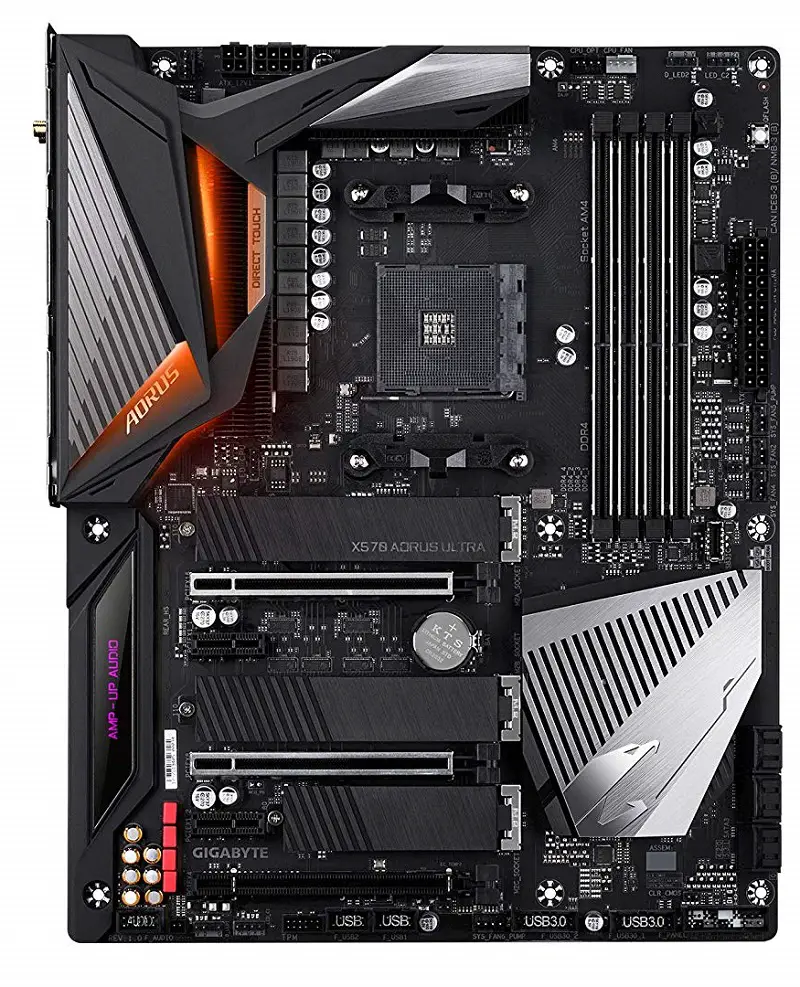 Very strong VRM with dense heatsinks Premium features and distinguished aesthetics Tons of USB ports at I/O Inbuilt Wifi adapter
---
In case you want better onboard features, better upgradability and better-overclocking capability, then X570 is a step ahead of B550. While for only overclocking, I don't recommend going with an X570 but if you need Gen 4 support from the chipset and cooler performance, consider the Gigabyte's X570 Aorus Ultra board which although costs $100 more but is a good alternative to the Asus B550 Strix Gaming Wifi.
It has a dense heatsink on the VRM that will help achieve stable overclocking for a long time and has steel armor on its PCI-E x16 slots and DIMM slots. There is also an inbuilt Wifi adapter and a total of 10x USB ports at the I/O including a Type C so that you can connect multiple peripherals at the same time such as a keyboard, mouse, headset, webcam, mic etc. for your streaming.
RAM

3600MHz clock speed RGB lighting
---
It has been proved through various tests that 3600MHz is the sweet spot for the Ryzen 3000 and 5000 series processors and for streaming you need at least 16GB of RAM to avoid any bottlenecks. If you want to go above it, then that will be even better but it's not necessary right now.
The Crucial Ballistix DDR4 RAM kit features very low latency compared to other budget RAM kits while maintaining its speed which is very much crucial for fast performance. It is available in 3 different colours and has RGB LEDs for illuminating your Rig from inside. In case, you want a different RAM kit, then consider reading our post on best RAM kits for Ryzen 5600X which is aimed at providing you with the best RAM available to boost performance.
Graphics Card
There are currently two most widely used resolutions: 1080p and 1440p where 1080p still prevailing with more than half the gamers using this resolution. There are a number of graphics cards that you can use for both the resolutions with Ryzen 5600X and I have listed the best ones for each resolution.
For 1080p
Option 1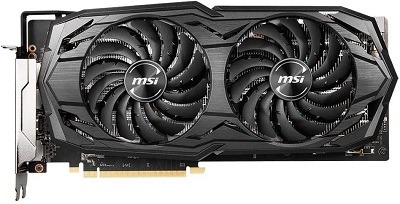 6GB GDDR6 VRAM Boost clock up to 1620MHz
---
Since the RX 5600 XT came, there is no competition for it for $300. This is a straight winner for its price as it competes with the more expensive RTX 20601)https://www.youtube.com/watch?v=u97GLZxafwo and beats the GTX 1660 Ti which costs the same. It features 6GB of GDDR6 VRAM that runs at 14Gbps and is capable of maxing out most games at 1080p resolution.
You can expect every game to achieve more than 60 fps and eSports games such as Apex Legends, CSGO, Valorant, Warzone, PUBG etc. can go easily above 100 fps. There are various editions of this GPU from manufacturers like MSI, Asus, Gigabyte, Zotac, and ASRock and any of them will be ok for your build if you don't want this particular one.
Option 2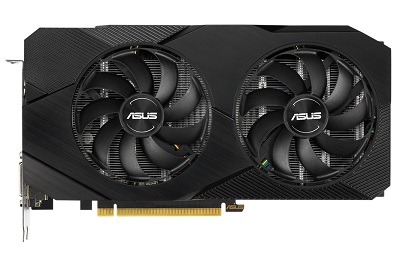 6GB GDDR6 VRAM Boost clock up to 1860MHz
---
Although the GTX 1660 Super is slower than the RX 5600 XT it's also cheaper. The original price of this card is around $230-$250 and it is capable of playing all the games at 60 fps at 1080p. You will see lower fps in comparison to the RX 5600 XT which actually is also capable of gaming at 1440p.
It features 6GB of GDDR6 VRAM with the same memory specs as the 5600 XT has and is the best $250 GPU currently available. If you want to save $50 on the RX 5600 XT but at the same time don't want to compromise much, then this is an ideal GPU for streaming at 1080p.

For 1440p
Option 1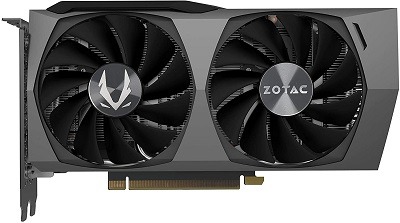 8GB GDDR6 VRAM Boost clock up to 1665MHz
---
Capable of Ray Tracing without losing performance, thanks to the Ampere architecture the RTX 3060 Ti is a beast GPU that you would want for 1440p gaming. There is currently no better $400 card than 3060 Ti and it just destroys every game at this resolution. This is the sweet spot for enthusiast gamers and can provide well over 100fps in most games.
It features 8GB of GDDR6 VRAM and a whopping 4864 Cuda Cores and is much faster than the RTX 2080 yet alone RTX 2060 GPU. While there are other editions from different manufacturers, the Zotac Twin Edge is comparatively cheaper but if you prefer any other edition, there should be no problem as the performance is generally similar.
If you want even higher fps then you can go with the RTX 3070 which is $100 more expensive but provides lesser performance boost compared to the increase in price because of which I recommend staying with the 3060 Ti.
Storage
Solid State Drive

1TB x 2= 2TB storage total Up to
3200/2000MB/s R/W speed
---
Skipping the traditional hard drive altogether, it's time to use only SSDs. The SATA SSDs are nearly costing the same as the faster M.2 SSDs, so it's better to get a budget M.2 NVME SSD like Sabrent Rocket to store your files.
I recommend buying two 1TB SSDs: One for O/S, applications and one for the games or you can also store some games in the first drive as it will be still around half-empty even if you store a couple of big applications. These fast SSDs will ensure not only fast booting of your computer but also faster access to your game files and faster loading which will help you save time in streaming.
Power Supply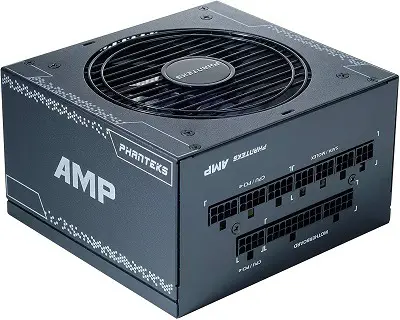 80 Plus Gold rated Fully modular Tight voltage regulation and low ripple
---
Going with an 80 plus rated power supply is highly recommended and there are Bronze, Silver, Gold, and other 80 plus rated power supplies which ensure that you get the maximum possible power efficiency. For this build, I recommend going with the AMP Series 650W from Phanteks which I consider to be the best value PSU for $100. While this is generally more expensive than a Bronze PSU, it is comparatively cheaper than the other branded Gold power supplies.
It is fully modular and has tight voltage regulation and low ripple noise for stable working. Also, the efficiency is close to 90% on typical loads and hardly goes below 85%. With any of the listed graphics cards, this will work completely fine and if you are unsure if this wattage will allow you to upgrade then you can get the 750W edition.
You can alternatively check-
Chassis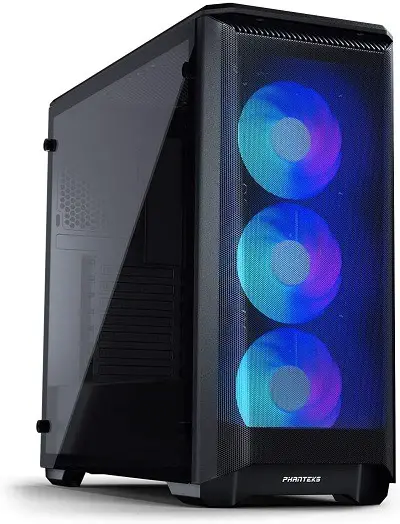 Great aesthetics with RGB fans and TG panel Spacious and full-length PSU shroud Vented front panel for airflow Available in Black and White colour
---
To host all the components, what can be better than the Phanteks P400A? If you remember the P400 and P400 TG cases, the P400A is an upgraded version of that with the Digital RGB fans which can be controlled using the controller button provided on the top.
Moreover, the case now features a mesh front panel for improved airflow with those beautiful 3x 120mm RGB fans at the front.
It's spacious for any component to fit and has a full-length PSU shroud at the bottom to cover up your extra cables and storage drives. Also, it features a tempered glass side panel through which you can see all of your components illuminating.
Wrapping up
To just play games you don't necessarily need all of the listed components but to stream, you do need to use the best available parts to combine with the processor of your choice, here, the Ryzen 5600X. A good streaming PC should have the capability to execute all the tasks without freezing and Ryzen 5600X is a very capable gaming and streaming processor that can let you play and stream at 1080p and 1440p.
The components listed above are not absolute and can be replaced with similar ones. If you need any help regarding building your PC, then do not hesitate to comment down below.