We are fond of computer components, we upgrade them frequently as soon as their new upgraded version became available. Back in the days of 720p, there were very few things that can add a uniqueness to your PC as well as increase its performance. Back in those days, we came around a CPU Air Cooler which offers no match for it's price to performance ratio.
The product was none other than that of Cooler Master's Hyper 212 Evo which was offering a cheaper yet more efficiency over a stock cooler and was successful in handling an overclocked processor.
However, Cooler Master also knowns that this cooler is appreciated by many, thus Cooler Master brought a concept design of Hype 212 Evo back in the Computex 2018 and their aim was that of getting feedback from the community as it did with the H500p and after receiving mostly negative feedback they went back to the drawing room and gave us a brand new H500p Mesh and H500m which we will be seeing very soon.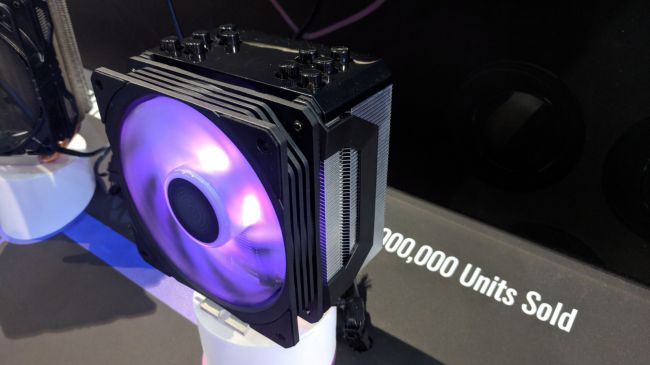 The concept design of Hyper 212 Evo comes with a revamped mounting bracket which was a bit hectic back in those days and now this design also comes with enclosed radiator fins on the side to allow more airflow along with five heat pipes instead of four. The design also gets an addon with an RGB LED fan along with a Black plastic frame but you won't be able to add an extra fan behind the surface as it was with the old version and to my opinion, this would be a good option that Cooler Master can look into.
They are still taking feedback and after they perfected this one it will be available in the market by the end of this year.
Source:- PCgamer
Offer Till 31st March