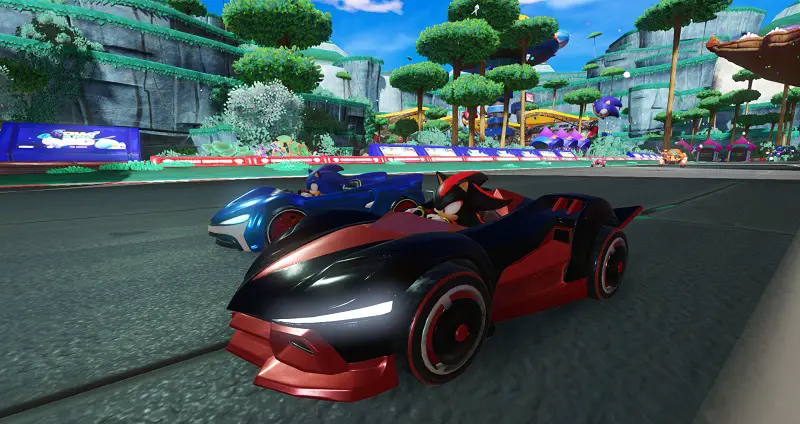 Sumo Digital Studios was onto something really awesome and we came to know about it when we first saw its official trailer. And yes it is the all-new Team Sonic Racing. Team Sonic Racing being under development by Sumo Digital Studios and is going to be published by SEGA combines the best elements of arcade and fast-paced competitive style racing as you face-off with friends in intense multiplayer racing.
The game will be released during the winter of 2018 and after having a look at the teaser it is very clear that the game looks promising.
According to the title of the game, it will be a racing game which is composed of teams which means players will race in teams, and these races will support up to 12 players. The game offers some quite unique features and a notable among those feature is the one that you not only need to win the game but also you will need to demolish your opponents which will be equipped with fourteen offensive and defensive items which tend to give you an upper-hand against enemies.
Moreover, the game will also support online and local co-operative modes, Grand Prix mode, Exhibition mode, Time-Trial and "Team Adventure" mode and along with this also comes to the option of customization and has 15 playable characters from across the Sonic Universe with 3 distinct character types including Speed, Technique, and Power.
Nothing further is known about the game except that this will come in the winter. For more information
on the game, please visit Steam Store page.