I am very happy that Tekken World Tour for 2018 has announced yesterday and now we are going to see the intensive gaming back like we did in 2017 where Qudans won the world title. I don't know if you like the game or not but personally, I play this game almost every day and love to watch the professional matches.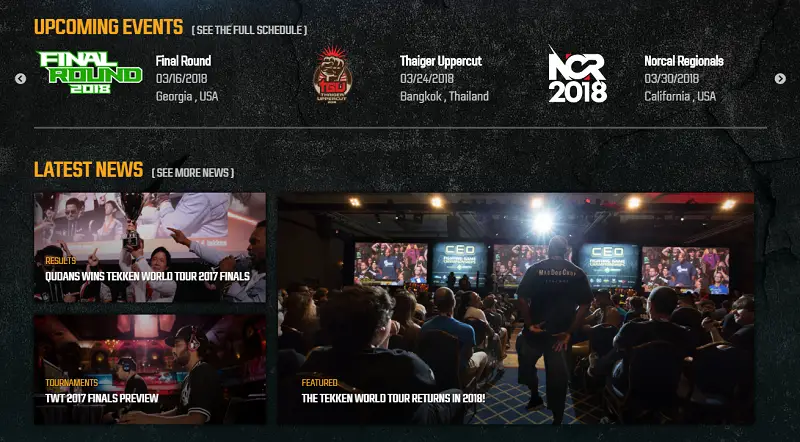 This time there are some major changes done in the Tekken World Tour. The world tour of 2018 will have only one leaderboard which was 3 in 2017 tour and will feature two events: Master and Challenger. The world tour finals will be 2 days long which is going to be held in Amsterdam, Netherlands.
Bandai Namco Entertainment, INC is teaming up with Twitch to bring competitors from around the world to get the title of world champion. The Tekken world tour will be organising 40 tournaments in total around the world and there will be only top 20 players worthy of getting invited to the Tekken finals.
With the great start of Knee this year beating Qudans with his Paul at ATL Tournaments was one of the best things Knee fans would appreciate. Some say that 2018 might be the year of Knee but who knows? I personally like all these top players like JDCR, Qudas, Knee and Nobi but only one can win the Grand finals title.
For interesting content about Tekken, visit Tekken World Tour