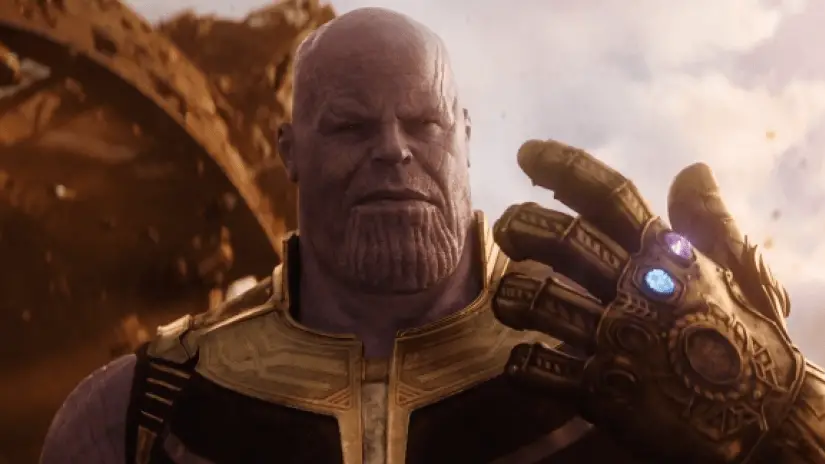 Look like it will be a nice month as we have just experienced the mega-blockbuster movie Avengers: Infinity War and now the Mad Titan Thanos is coming in FORTNITE which is going to be a limited time event. Epic Games and Marvel have just team-up to make an unprecedented crossover event which consists of Thanos, the villain and bringer of Doom in the Avengers: Infinity War is going to be available in the game and we will see him starting May 8, 2018.
"Love Fortnite? Try our Cheap Gaming PC to run it"
Likely after destroying half of the universe, we saw him sitting idle and at moment he might have thought that it will be better for him if he appears in FORTNITE. Jokes apart, Thanos is already pretty famous for the fans of Marvel Comics and if you are a gamer and also a fan of Marvel then you will definitely love it. The MadTitan will be playable for free in the Infinity Gauntlet Limited Time Mashup mode, which is pretty much similar to Fortnite's standard battle royale mode with an exception that the game will have the mighty Infinity Gauntlet that will spawn randomly on the map.
If you are able to discover it and equip the same then you will be vested with the appearance of Thanos which will also come with all his powers, however, no confirmation on the powers are yet available but with the current scenario in the world of Marvel comics it can be said that a little of it will be enough for the game also.
Directors of Avengers Infinity War, both Russo Brothers are are huge Fortnite fans and according to EW, it was Joe who contacted Epic for the epic crossover. So if you want to really go into the boots of the mad Titan then this is your chance. Go into the battle, find it and enjoy your time being the Mad Titan.