According to AMD Threadripper, 1920X and 1950X are the best CPU's for mining and both have 32mb of the L3 cache from which 2mb is shared by each thread and should be very good for mining purpose. As recently we saw the unavailability of graphics cards because of mining, it is still going tough for gamers to build a PC but there are a few companies are who are trying to separate both the mining and gaming industries by either introducing new ASCI chips just like Samsung or by making specific mining Rigs like MainGear.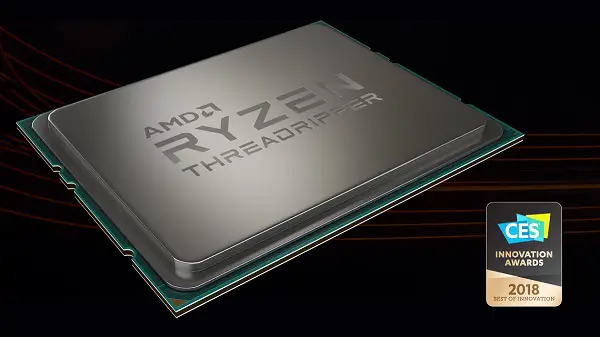 TechRadar recently talked to the AMD's technical marketing manager Damien Triolet about the Threadripper and he explained in detail how the Threadripper processors can be beneficial to mining just as a graphics card. As graphics card has huge memory bandwidth and can run thousands of threads in parallel, they are suited best for mining the cryptocurrency.
He told that the best algorithm for Threadripper is Cryptonight which works best with Processors. This algorithm is used by Monero and Electroneum which are currencies and some other currencies as well. Threadripper processors can run 16 mining threads at a time with very good accuracy and with the best efficiency. As Cryptonight uses 2mb of cache with each thread for fast processing, Threadripper processors should be ideal for that purpose.
Damien Triolet proved Threadripper a good alternative by stating the following:-
"The fastest GPU for CryptoNight is the Radeon RX Vega, and Threadripper will be in the same ballpark."
So, there is no doubt that Threadripper CPU's will be as good as graphics cards but as he also stated that graphics cards can be optimized for better outcome and in the end they will win but in another statement, he made it clear that their priority is Threadripper for mining:-
"If you are just looking at what to buy right now to maximize cryptocurrency profit, then maybe you want to consider buying more GPUs. But that's not really what we want to talk about. We want to talk more about end users willing to change platform."
TechRadar did a fantastic job in bringing a good news for those having Threadripper and it may result in people switching to Threadripper eventually which may lead to the availability of graphics cards at proper prices. But this is just my assumption.