Xtremegaminerd.com is a participant in Amazon Associate Program and is supported by the readers. The qualifying purchase you make through our links may get us some commission and doesn't cost you an extra penny.
---
Thermaltake yesterday announced one more mid-tower that is available right now in some online stores. There are two variations of this case and are View 37 RGB Edition and View 37 Riing Edition. One having 3x 140mm fans pre-installed at the front and rear with RGB lighting and one having 2x 140mm fans with one fixed static colour.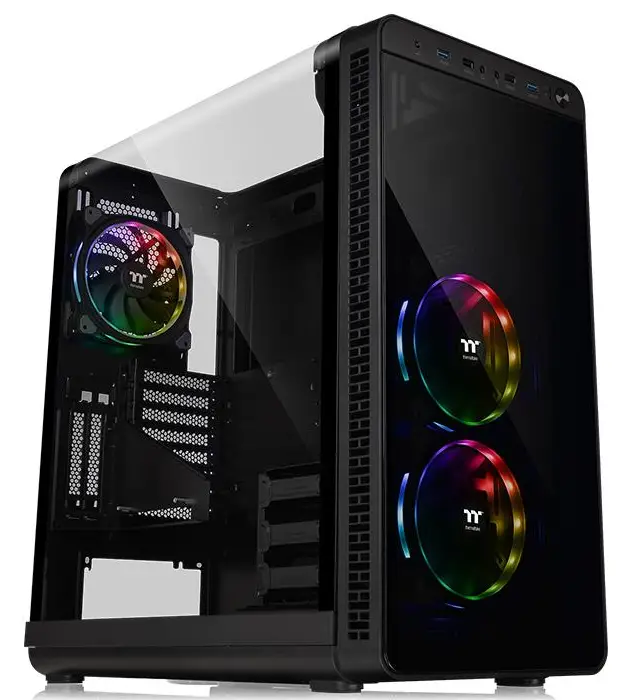 The case features an enlarged Gull-wing windowed panel that covers the top and the side and gives a more detailed look at the interior. So, there is no space for mounting any fans or radiators at the top. Instead, there is space for up to 360mm radiator at the side of the case near the front panel just as some of the cases have for more balanced airflow. Although, I prefer a case having space for radiators at the top panel but this case has a different design which is good on its own.
Related:- Best Mid-Tower cases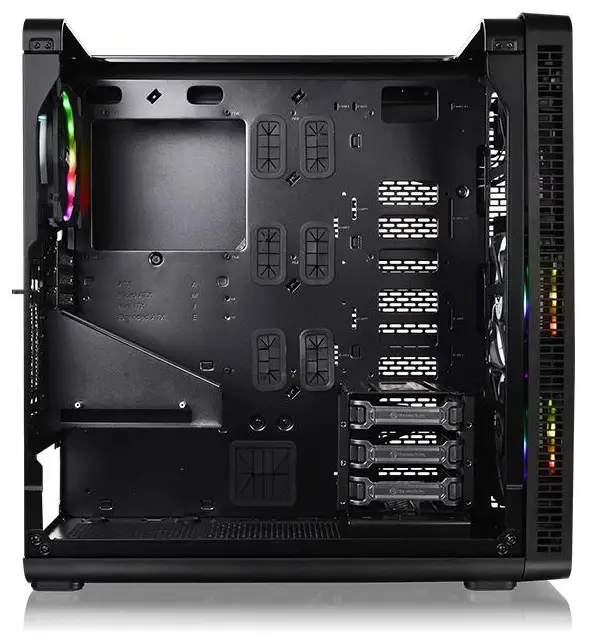 The case features a tempered glass front panel that is still a going-on trend since last year blocking proper airflow from the front. There is ventilation at the sides that will intake some of the air but it will block a good amount of airflow. Anyways you can remove the 140mm fans and install 2x 200mm fans just like the Cooler Master H500P for heavy airflow. The case is also equipped with a dust filter at the bottom where you can install 1x 140mm fan for intake in case you want more cool air in.
The case is very modular and you can remove the hard drive cage completely from the case. There is a vertical GPU mount also present in the case which is also removable. For adding more storage devices like SSDs and Hard drives, there are 4 storage device combos present at the back of the case which you can use either for installing up to 4x 3.5″ hard drives or 8x 2.5″ SSDs.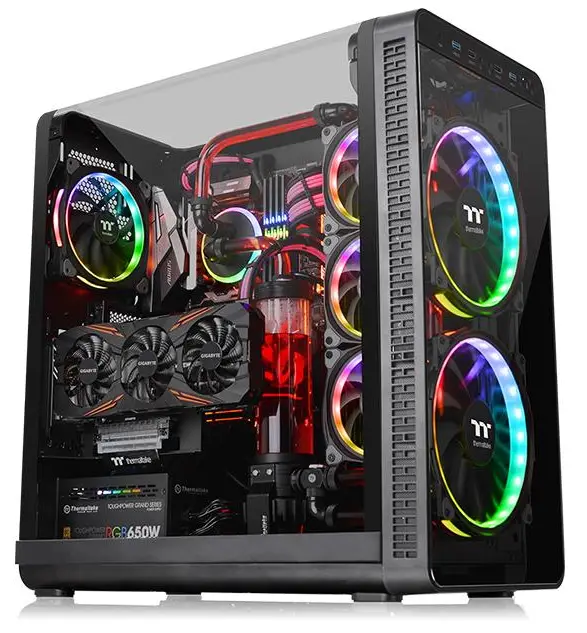 The Thermaltake View 37 RGB Edition is priced at $169.99 while the View 37 Riing Edition is priced at $109.99. Both are available for purchase on Newegg.