Xtremegaminerd.com is supported by the readers. The purchase you make through our links may get us some commission and doesn't cost you an extra penny.
---
Thermaltake showed off eSports IRIS optical RGB gaming mouse in CES 2018. Thermaltake is known to have very good cases, coolers and fans but what I can see is that now every brand is trying their way into new categories. Just like we saw a few days ago that NZXT is going to bring Z370 motherboards.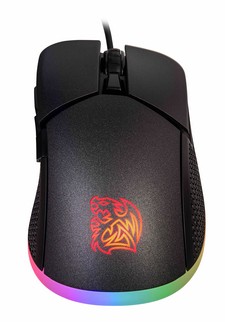 Thermaltake has priced this mouse at only $30 and has packed some premium features. It's obvious that the quality of this mouse may not be the best but what we can see from its specs proves it to be good for its price.
The mouse is said to have two backlighting zones with 16.8 million colours for RGB light effects and 9 special effects to choose from which are:- Pulse, Spectrum Running, Snake Marquee, Wave, Reactive, Blink, Static, Sound Control, System Temperature. So, it should look good with these effects especially with the lighting effects at the mouse border which is present at every side.
The mouse is having 6 buttons: Left click, right click, scroll wheel click, DPI button, thumb button 1 and thumb button 2. These are the basic things but should fulfil the needs.
The mouse is made ergonomic for right-handed people and has textured surface both the sides for better grip. Surely, these textured pattern makes grip better and a lot of high-end gaming mouse have this feature.
From above it looked to me more like the Logitech Proteus G502 in design with fewer buttons but the feel will only be observed when used.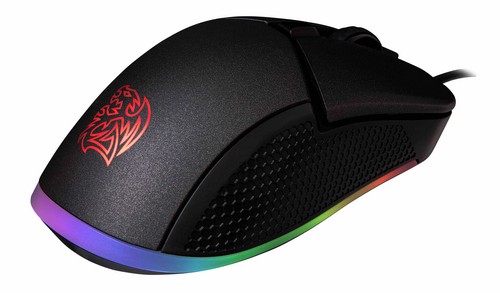 This mouse features 5000DPI which can be customized from 100-5000DPI which is really great. A lot of mice don't have that range of customization. Many gaming mice which have very high DPI settings cannot go below 400DPI especially mice that come under $25. The sensor for this mouse will be PIXART PMW-3325 optical sensor which is said to provide precise movement and better accuracy.