If you like compact things especially small computer parts, then you will be glad to know that Thermaltake just released a new compact CPU cooler for small form factor PCs. This is Thermaltake Engine 17 which is smaller than the RAM sticks. Yes, you heard it right! Even low profile RAM sticks are taller than this cooler.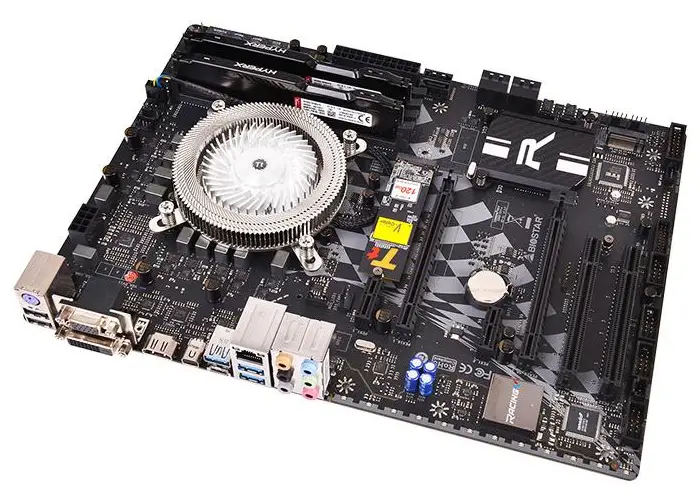 Thermaltake Engine 17, as the name suggests is only 17mm tall which is very very tiny. Just imagine how big a 1.7cm thing can be. This CPU cooler is very compact and therefore is designed for specific purpose. You can't use it in your gaming desktops or high-end PCs where you overclock your processors to get more performance. Thermaltake has designed it for PCs that use low profile cooler applications like AIO PC, HTPC, POS Terminal etc.
Related:- Best CPU Coolers
Engine 17 is designed for CPUs having TDP of 35 watts and below, so forget about using it with any mid or high-end Intel Core processors that are made for mainstream desktops, however, there are some latest CPUs which can be cooled with this. Intel's Coffee Lake i3/i5/i7 processors with 35 watts of TDP will work perfectly with this cooler and you might be wondering which are these processors? These are the CPUs with "T" denominations at the end. Core i3 8300T/8100T, Core i5 8400T/8500T/8600T, Core i7 8700T all fall in this category.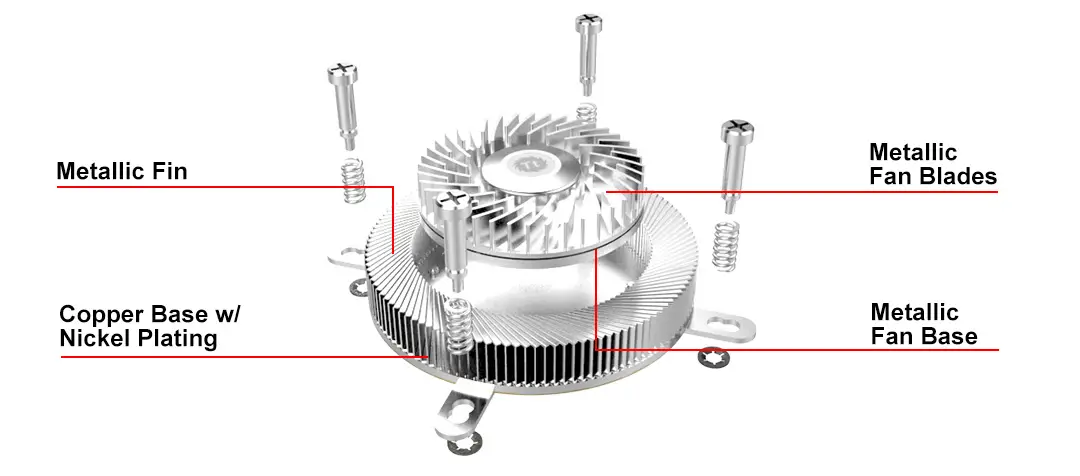 Engine 17 looks more like a Nvidia's Founders Edition cards cooler with that spiral fan at the centre. Engine 17 uses a 40 blade fan design that uses metallic blades for more heat dissipation. The cooler uses metallic fins and nickel coated copper base for better heat conductivity. As the cooler is very small, it is designed to work without making any noise. The minimum noise level you can expect from it is 11dbA which is literally unnoticeable and a max noise of 23dbA is when its fan runs at a max speed of 2500RPM. This cooler will be compatible with Intel LGA 1156 / 1155 / 1150 / 1151 sockets.
We don't have any information about its availability or pricing right now.