For those who use free websites to measure their CSGO stats, Valve has added an additional feature in the game through which you can track the game's stats. The new optional feature is CS:GO 360 STATS. It's a paid subscription that will recur monthly.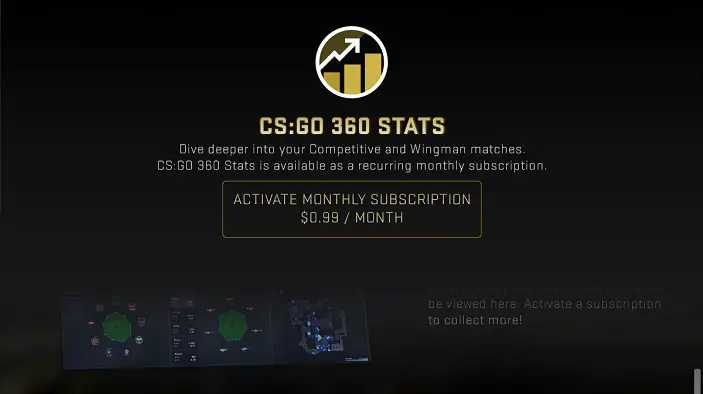 The subscription for CSGO 360 stats is $0.99 per month and according to the new feature, you can "Dive Deeper into your competitive and wingman matches". The price might seem low but who needs the less detailed stats if you are already able to get more detailed stats on websites site Csgostats.gg and Leetify?
Looks like fans on Reddit aren't happy and this is something that most CSGO players won't use as the game is already free and there are a lot of free tools that are sufficient to analyze stats in the game.
Moreover, there will be no fee refund if you get banned as Valve has stated on the website,
"We do not offer refunds for the CS:GO 360 Stats subscription regardless of the reason."
The worrying thing about this is the fate of the free websites that gamers are using. They might shut down if Valve forces them to.