Looks like sellers aren't holding back in the mining business because of the profit is generating. Recently there was news on PCgamer and other tech sites which mentioned that sellers on Amazon are now selling GPU's for cryptocurrency mining but the time has come where more and more sellers have started to do the same. This time you can find Asus, MSI and Sapphire all doing the same thing.
MSI, Asus and Sapphire, all the three vendors have their cards listed for cryptocurrency mining. The exceptional case is of Asus which is selling by its own directly but the MSI and Sapphire cards are been sold by uShopMall&MSI_OEM and uShopMall&Sapphire. All of them are selling two cards from AMD that give the most hash value for their price, the RX 570 and the RX 580. Each of the vendors is providing a pack of 6 cards priced at a fixed price of $3,299.99 which equals to $550 for each RX 570.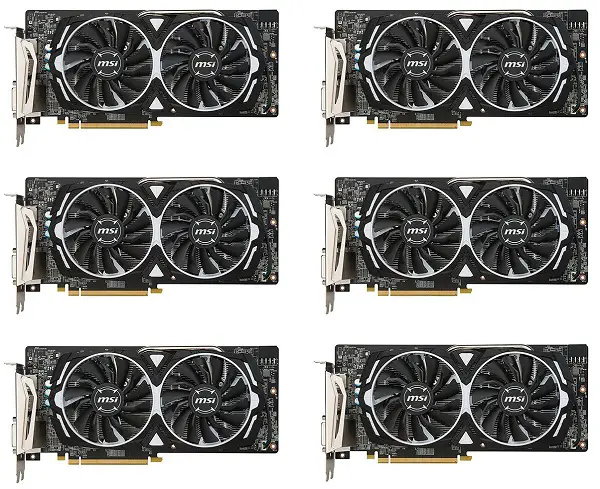 As for the RX 580, the total cost of 6 cards for the 4GB version is $3,699.99 if bought from Sapphire. Going above that for 8GB version MSI has two editions: The reference design cards for $4,199.99 and the Armor edition cards starting from $3,850. This makes the cost of one RX 580 4GB from Sapphire equal to $616 and for RX 580 8GB, the cost for one card starts from $641 from MSI up to $700. So, the costs are still high for those who are mining.
While there are no solid measures taken by any vendors to provide the gamers, they are instead focusing on miners now. Shall they not do something or are they working for this behind the doors? Although several official news came which said that Nvidia and AMD both are engaged in mass production of GPU's for gamers and Nvidia going to launch mass production of GPU's in April, there is still no relief for gamers to buy a single GPU at the original price.