Xtremegaminerd.com is a participant in Amazon Associate Program and is supported by the readers. The qualifying purchase you make through our links may get us some commission and doesn't cost you an extra penny.
---
Way of the Passive Fist developed and published by Household Games Inc. is a colourful and one of a kind arcade brawler game which is now finally available for purchase and play. As a player, you will need to Parry, Dodge, and Dash to defeat your enemies on a desolate planet ruled by raiders, mutants, and fanatical sun worshipers.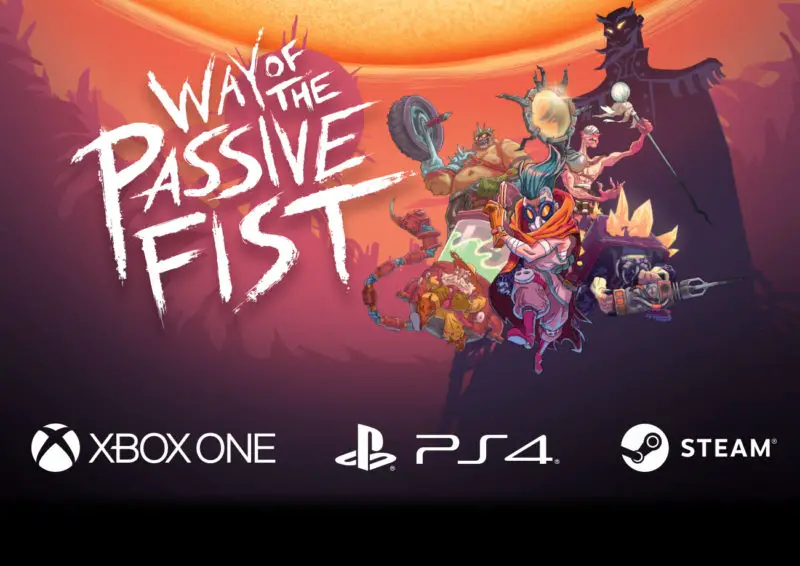 It's a new kind of tactical fighting game and the character are resembles like the 90s cartoon. A mysterious figure is known as the Wanderer who travels across the distant planet of Zircon V which once was a prosperous mining colony and currently on the brink of destruction in the face of its dying star. The Wanderer can defeat any kind of enemies using his Passive Fist technique which will deflect enemies attacks and also will drain their stamina. In the time where colonists are disappearing and maniacs ruling the wild, you as the Wanderer must remain clam stand and fight your way for the answers in this unique modern brawler.
The main features of the game are:
As a player, you will need to study you, opponents, move along with dodging their attacks and counter them with you perfectly timed attacks.

There is a super meter which will fill as you parry or dodge enemies attacks, once full you can use it to destroy your enemies.

You can adjust the gameplay settings to customize your own level of hardness, and the same will have its unique name.

As a player, you can customize the controls as per your requirement whether it be the keyboard or a controller.

By continuously fighting with enemies you will earn medals and XP which will level up your character and also unlocks new abilities.

The Game has two main modes for playing one is a story mode where you need to stand & fight against the tyranny on Zircon V or an arcade mode where you need to play the game with limited lives to prove your mastery.

If you are thinking to buy the game, it is currently available on Steam for just $15