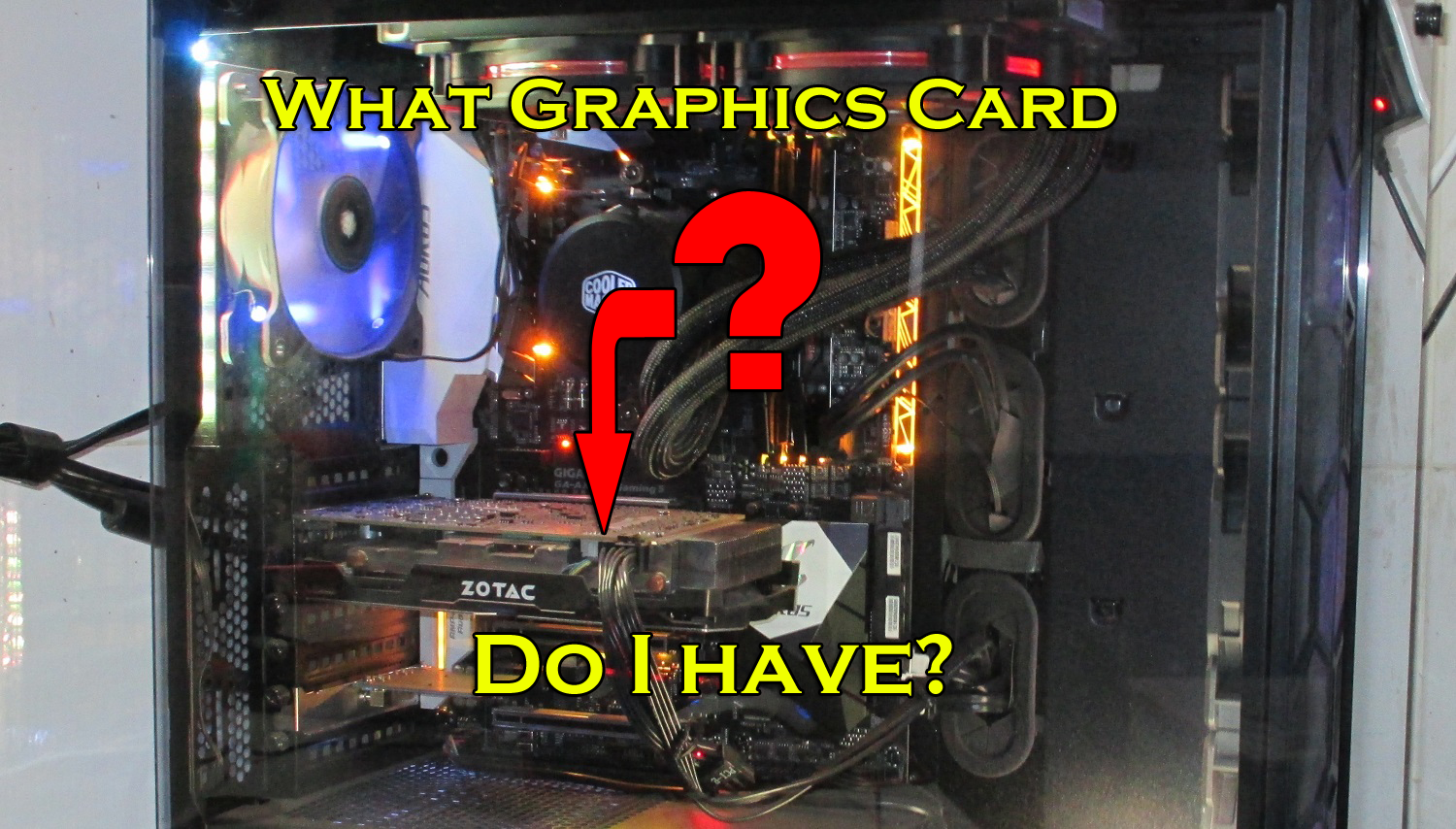 Are you unsure about what Graphics card or Graphics adapter do you have in your PC? This is the question that many ask daily. Not everyone has seen a computer from inside and not everyone wants to open the chassis to look for what he doesn't know. It is one of those questions that most gamers ask day to day to know if their Graphics card or adapter is capable of running their favourite games.
There are a few ways you can do to check what graphics card you have inside your PC. Not every PC build is the same and some PCs may or may not have a dedicated graphics card. Some have integrated one and you can't just predict it by looking at your hardware but rather, it should be confirmed with the help of the tools available in your operating system.
I will list Top Three Ways to check what graphics card you have in your PC. All these 3 ways are very easy and 2 among them are universal to the Windows operating system.
Way #1- Using DirectX Diagnostic Tool
This tool lets you know what hardware you have on your PC. It's one of the most legit ways to check the graphics card or adapter inside your computer. To check the graphics card model by this method, use the following process:-
Windows Search Bar-> Type RUN OR Click Start/ Windows Icon at the left bottom corner-> Click RUN-> Type DXDIAG -> Press ENTER -> Select DISPLAY Tab
Here you can find out what Graphics card or adapter your PC is using along with the amount of dedicated graphics memory.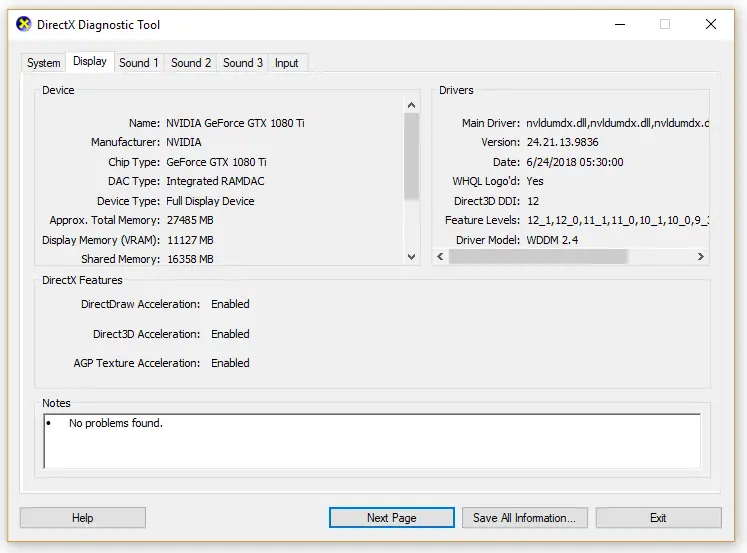 Way #2- Using Device Manager
This is another universal method on Windows OS to know your Graphics card/adapter which is as easy as the above one. To use this method:-
Right Click on THIS PC-> MANAGE-> DEVICE MANAGER-> DISPLAY DRIVERS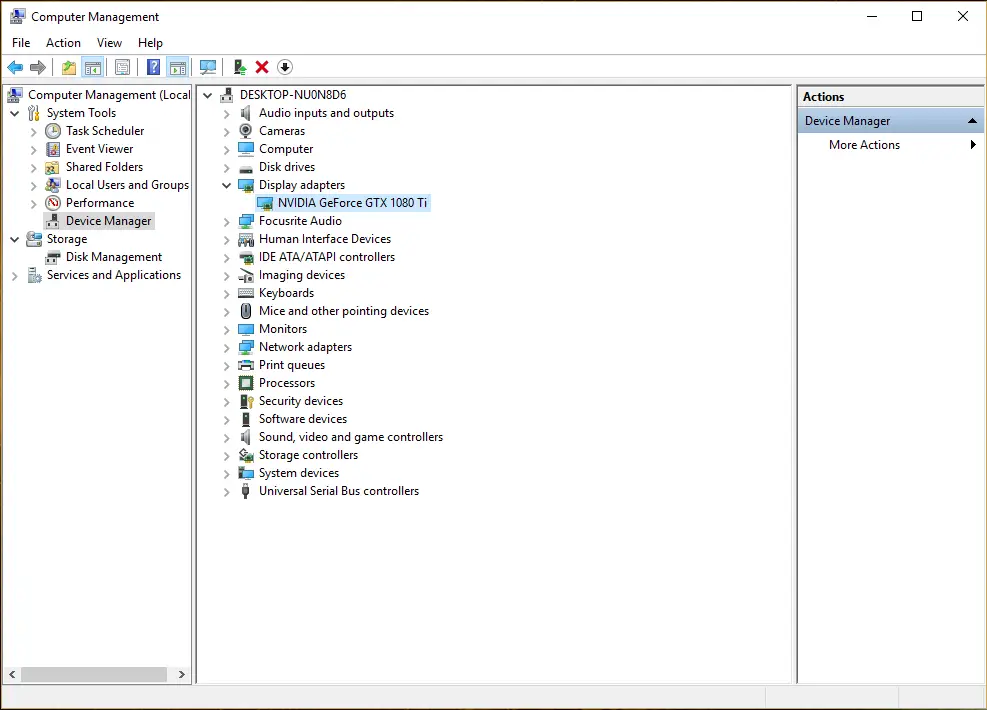 Related:- How to know what GPU driver you have?
Way #3- Using Display Settings in Windows 10
This one is particularly exclusive to Windows 10 but can also be used on previous Windows Operating Systems. The You have to check similar settings of what I will be showing you below.
Right Click on DESKTOP-> DISPLAY SETTINGS-> Scroll down to ADVANCED DISPLAY SETTINGS
From here you can see the graphics card your monitor is connected to.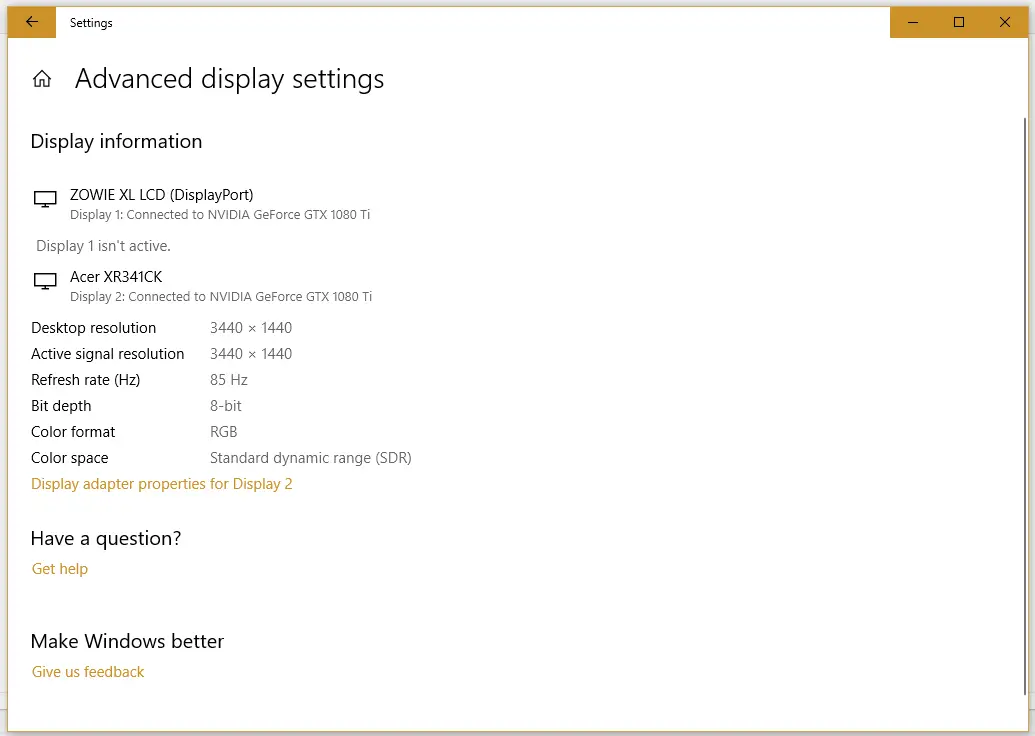 More Guides:-