Xtremegaminerd.com is supported by the readers. The purchase you make through our links may get us some commission and doesn't cost you an extra penny.
---
Earlier a few days ago, game director Ion Hazzikostas revealed during a preview event which was held at Blizzard's California HQ that World of Warcraft's next expansion, Battle for Azeroth, is going to get released on August 14. With the release of this expansion, it will be the seventh expansion for the 14-year-old MMO, which takes players to the high seas in search of allies to aid in a renewed conflict between the Horde and the Alliance. Battle for Azeroth isn't just all mixed-up nostalgia but Blizzard is packed with more than a few unconventional ideas from Warcraft 3 inspired Warfronts to the highly dynamic Island Expeditions where teams of three will race against either human or advanced AI opponents in a super fun PVPVE mode.
"Want to play most of the games on a little budget? Get this Cheap Gaming PC"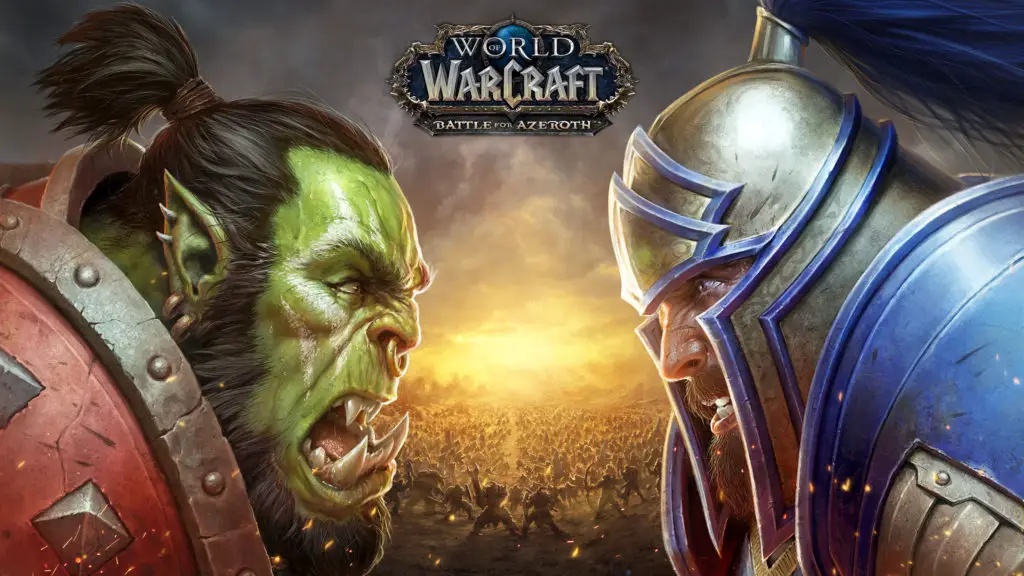 Battle for Azeroth which was revealed last year will let players set sail for the islands of Kul'Tiras and Zandalar. Each faction will have their own Continent to explore while questing up to the new level of 120. It also includes new dungeons, raids, and progression systems. Battle for Azeroth follows the defeat of the Burning Legion. The corrupted cosmos-destroying Titan Sargeras is finally beaten, but he first managed to plunge his mountainous sword into the planet and now a magical resource known as Azerite is bleeding to the surface.
Without a giant demon-lord to kill, the warring factions of Horde and Alliance can finally address old wounds. Hazzikostas also revealed some new details at its preview event. Battle for Azeroth will be getting a pre-patch to help bridge the gap between it and Legion which in terms will act as a prologue and it will also include events where Alliance Players retake the Undercity while Horde players will burn Teldrassil to the ground as the conflict boils over into all-out war. We can expect that the pre-patch will be coming at least some weeks earlier before the release of the expansion.
Source: PC Gamer