Xigmatek introduced its new low profile CPU cooler on 7th Feb which is Prodigy ST1266. The cooler is made compact to fit in all types of mid-tower cases, full tower cases, Micro-ATX cases and Mini-ITX cases with its height of 67mm enough to be compatible with the most compact cases.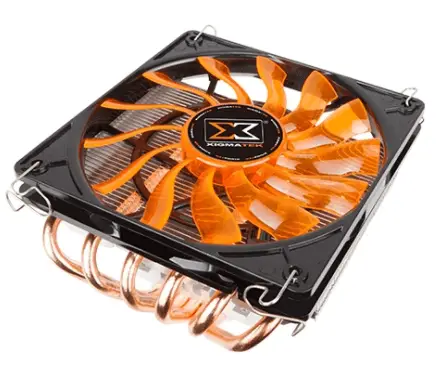 The fan is very slim with only 15mm height. There are 13 fan blades all are made for good airflow and are having an orange colour accent which makes it look like the Zotac AMP edition graphics cards fans. The fan is having a speed range of 800-1500 RPM of speed with +-10% variation. So, it's neither too wide nor too narrow but should be fine for cooling the heatsink. The airflow the fan provides is 56.9CFM at max speed with a noise level of 22.4 DBA which is ultra silent.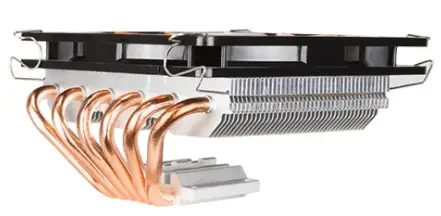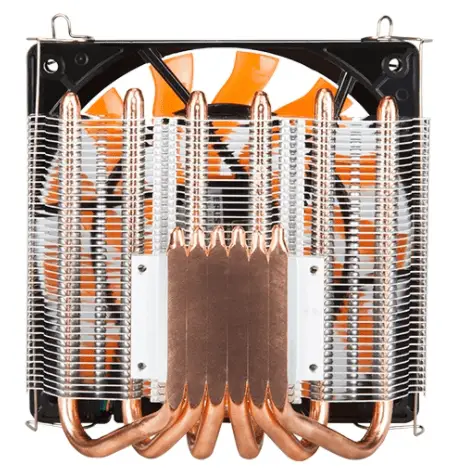 The heatsink features 6 copper heat pipes that are connected to the base and to one side of the aluminium heatsink making a C shape. The base is not perfectly smooth but a thermal paste can fill in those small uneven surface. The height of the heatsink is 52mm if the fan is removed and the full dimensions without the fan are 126x 120x 52.
The cooler can support high-end processors having TDP up to 150Watts. So, it should be compatible with most of the high-end Intel and AMD processors. The cooler comes with a universal installation bracket and supports almost every socket both from Intel and AMD. While pricing has not been revealed, we are still waiting for it to launch in the market.