Zotac has already produced some decent Mini-PCs that perform well for their prices. After Intel made the NUC Mini-PC which provided solid performance out of the compact space, Zotac soon announced its own Mini-PCs that are comparable to the Intel one.
There are three Mini-PCs Zotac introduced in the Q-series which are having some powerful specs. Of course, they are not the extreme high-end but the amount of horsepower each PC contains is enough for playing games and productivity. The starting one is named QK5P1000 which features Intel Core i5 7200U dual-core processor clocked at 2.5Ghz with a turbo boost clock of 3.1Ghz. It has a Nvidia Quadro P1000 4GB GDDR5 graphics card which is said to be equivalent to the GTX 1050 Mobile GPU. So, the starting point of Q-Series Mini-PCs is a budget PC that can run games on medium settings but then comes the Mini-PCs having some much better specs.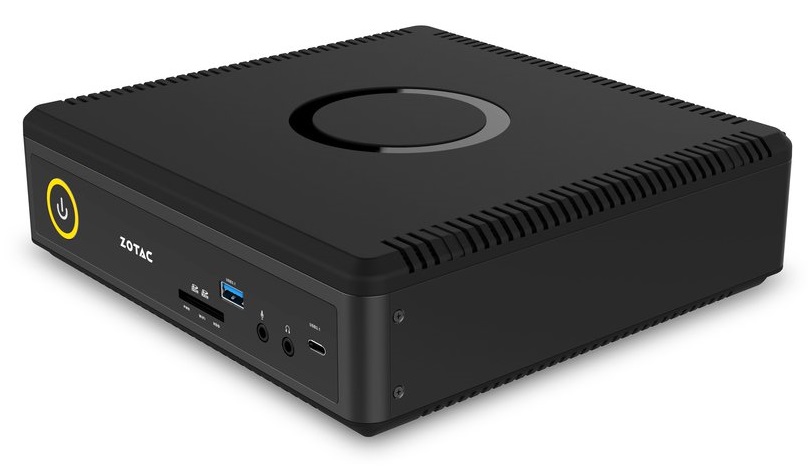 The other two Mini-PCs are the ZBOX-QK7P3000 and ZBOX-QK7P5000. Both of these use Intel Core i7 7700T, a quad-core processor clocked at 2.9Ghz with a turbo boost clock of 3.8Ghz which is much more powerful than the i5 7200U. The QK7P3000 uses a Nvidia Quadro P3000 6GB GDDR5 graphics card which is equivalent to the GTX 1060 mobile GPU while the QK7P5000 uses Nvidia Quadro P5000 16GB GDDR5 graphics card equivalent in performance to the mobile GTX 1070. So, both of these are capable of playing games on ultra settings at 1080p.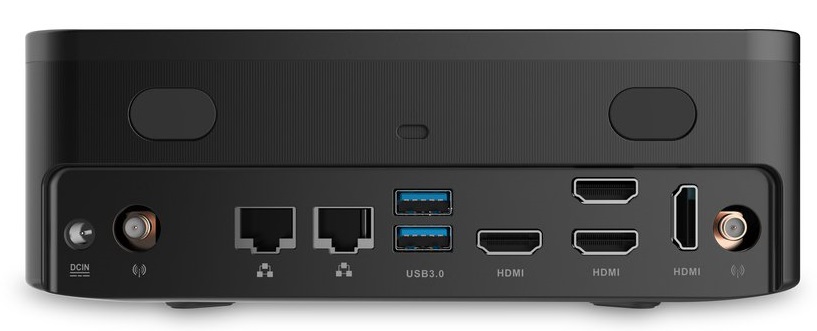 The QK5 Mini PC has 2x USB 3.0 ports as compared to the QK7 Mini PCs which has 2x USB 2.0 as well as 2x USB 3.0 ports. But each one of them is having two ethernet ports and 4 total output ports for display, however, the QK5 doesn't have any Display ports.
While these Mini PCs come with these pre-included parts, you will have to purchase the Ram and storage devices separately. The Q-Series Mini-PCs come with 2x DIMM slots and 1x 2.5″ SATA SSD slot. The QK5P1000 comes with 1x M.2 slot that can support SATA SSD while the higher models come with 1x M.2 slot that can support both NVME and SSD SSD.
These Mini-PCs are very compact with the two models having the Core i7 processor measuring 8.27in x 7.99in x 2.45in in dimensions while the model with Core i5 measures 7.27in x 7.27in x 2.81in. Pricing and launch date are not revealed by Zotac.