In the ongoing days, it is becoming hard to build a nice PC for gaming due to the adverse effect of mining
of Cryptocurrencies which has created a situation that has led to the uprising of GPU crisis, and thus the
GPUs are getting sold at much higher prices than usual or it is remaining out of stock. The situation that
is presently prevailing won't be going to get resolved within a day or a week or a month, it might take
time and thus it will be better to get a pre-built machine that can satisfy all your needs and also stays
within your budget.
Most of the pre-built PC's comes from the popular brands like HP, Dell, and Lenovo
etc. however, a newly emerging brand Zotac has launched a pre-built PC with decent specs and priced it
within budget the MEK1.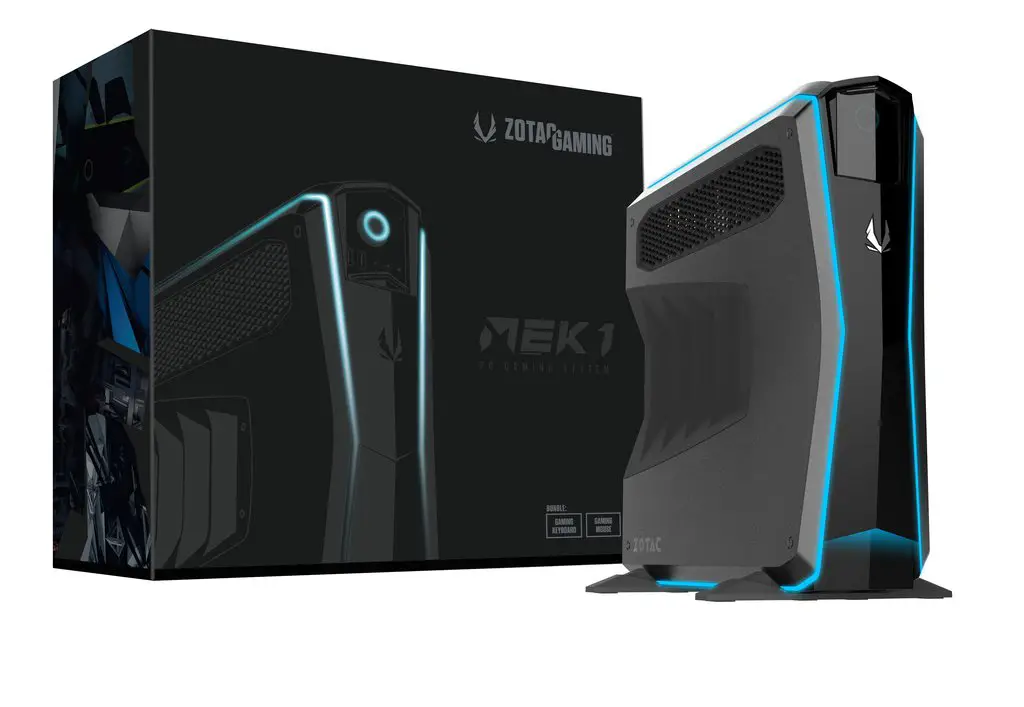 The beast comes with a nice tag along with it "Made to eat, sleep, and breathe gaming" which seems to
be true after going through its specs. It is available in two variant one is Core i5 and the other being Core
i7. Look wise it has a feels like a transformer, and behind the robotic looking armour has the future-proof
technology that will make sure that you can ride on it worry-free. The MEK1comes with an NVMe
storage which will provide you with ultra-blazing transfer speeds and overall improved performance of
the machine.
Details Specifications:-
Processor: Intel Core i5/ Core i7 7th GenChipset: Intel, NVIDIA
System Memory: 16GGB DDR 4 (2x8GB)
Graphics: Zotac GeForce GTX 1070ti 8GB DDR5
Storage: 1 TB 2.5" SATA HDD, 240GB NVMe x4 SSD
IO Ports: Audio Onboard 7.1 Channel Audio with Optical Output, USB Port 6 x USB 3.0 ports, 2 x USB 2.0
ports, Dual Gigabit Ethernet, Dual WiFI SMA connector Wifi 802.11ac/b/g/n, Bluetooth 4.2, PS/2 Port
For detailed Specifications, you can check the Product page.
The MEK1also comes equipped with GTX 1070ti 8GB DDR5 and to add things up it has also built-in
illumination which can also be controlled by Zotac Gaming Spectra coupled with 16GB RAM is a nice
overall combination that can satisfy any gamers who are currently looking for getting a PC. MEK1also
comes with a bundled gaming accessories with a nice mechanical keyboard, an Optical Mouse with
adjustable DPI and a nice Mouse Pad which is really awesome. It was announced on December 2017 but
the official release date or price is not revealed yet and with a hope, it can be said that it will be within
your budget as Zotac as a manufacturer also keeps the pricing as low as possible.