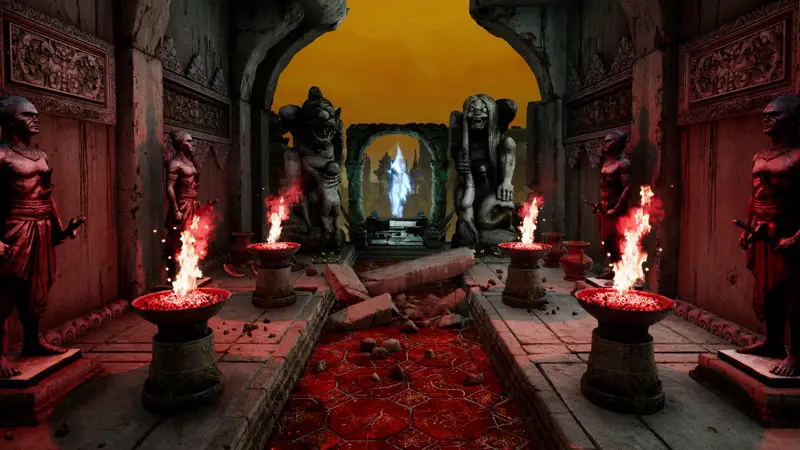 Publisher Headup along with developer XeloGames has announced that the 3D platformer parkour game, Escape from Naraka is set to release on 29th July 2021. The game features a mythological adventure of a person where he goes through several trials to save his loved ones from the evil demon Rangda the Leyak Queen.
It is a first-person 3D runner game that has been in the demo mode for a few days and will now release on 29th July. The Publisher says,
"The Steam Next Fest is over and we had a hell of a time! It was really awesome to see you all playing our game and pushing the contest highscore of the demo higher and higher. To be honest: We were not able to beat the winners highscore internally. No chance at all! 😅"
Currently, there is no information available on its pricing but the game can be added to the wishlist. Escape from Naraka requires at least a 3.2GHz dual-core processor or an Intel Core i5-4690 or Ryzen 3 processor as recommended. The minimum RAM requirement is 8GB and recommended is 16GB.
On the other hand, the game can be run on a budget graphics card like GTX 950 but will require at least an RTX 2060 full better experience. The game will require only 8GB of disk space which means it is not gonna be too long.