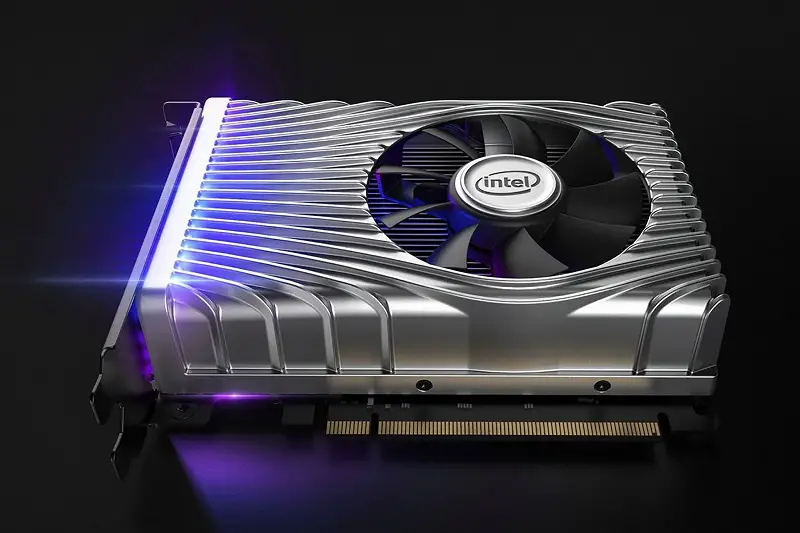 Many of us are eagerly waiting to see the performance of the Intel dedicated GPU for a long time. We have seen numerous hints and leaks regarding these, but yet waiting to get any confirmed information regarding the same.
A few weeks earlier, we have seen Raja Koduri, Chief Architect and SVP of Intel's architecture, graphics and software division tweeted about a chip that is supposed to be an upcoming dedicated GPU chip. Today, another such post made by APISAK indicates that Intel currently working on GPU called DG2 that will feature 448 Execution Units.
So far, as of now, we have only seen leaked information about the DG2 with 512 and 384 EU. But according to the tweet, there will be another DG2 with 448 EU that will be running at a frequency of 1.8Ghz. According to the post that also indicates that this unit will be an 8% downgrade from that of the RX 6700 and 5% from that of the RTX 3070.
There is a mention of another GPU that will be running at 1.9Ghz and it will offer a 12% uplift in performance from that of the GTX 1650.
But there is no indication of the benchmarking software that was used to test this performance. Therefore, all the performance indicated in the tweet might be on paper only. We are waiting for official confirmation from Intel regarding these.
However, whatever, we are going to see from Intel, it is quite an interesting fact to see a new dominant force is in process in the GPU domain that has been ruled by Nvidia and AMD for a long time. If the GPU from the team Blue really offers great specs within the budget, then it is going to be a game-changer.