Attack on Titan is such a popular show. Thanks to one of its main characters, Levi Ackerman who is not only powerful enough to take down Titans easily with his hack and slash attacks, but at times he also says wise and savage with his words that impress us enough.
Surely, he deserves his "Captain" title as he is a master of managing things. He smiles very rarely but sometimes he does utter words of humor that may bring a giggle to your face. Levi Ackerman's quotes are something his fans admire the most and are worth reflecting upon.
In this article, I am going to list down my favorite top 10 quotes from Levi Ackerman that amazes me the most. While there are some more savage Levi Ackerman quotes that include his funny, popular, short as well as sad quotes, I am listing only those which I like the best from him.
Levi is full of wisdom
"The only thing we are allowed to do is to believe that we won't regret the choice we made"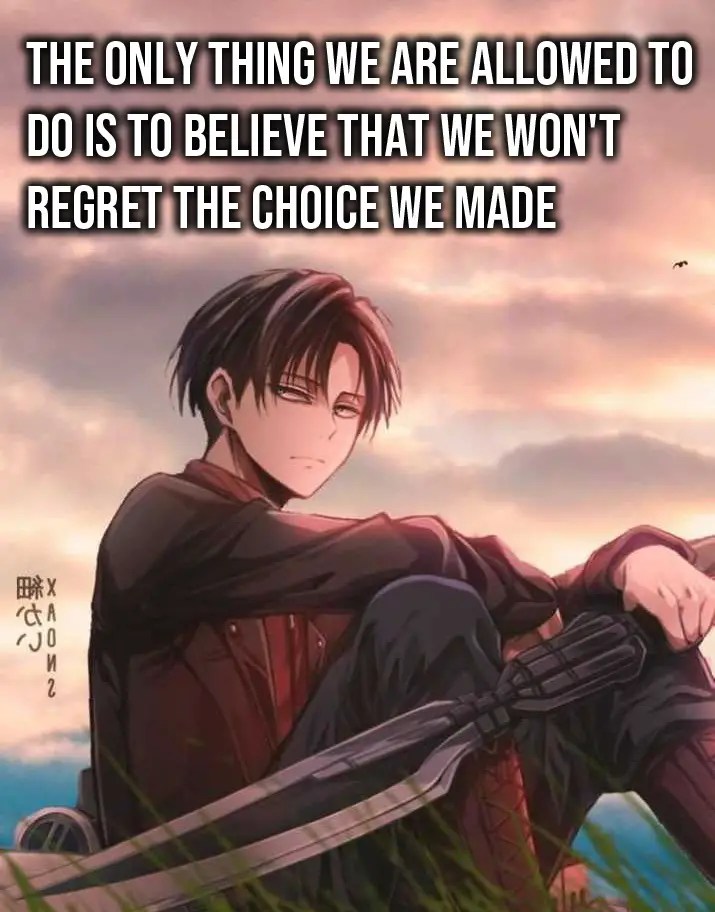 Levi's short and to the point quote
"I think the best discipline is pain"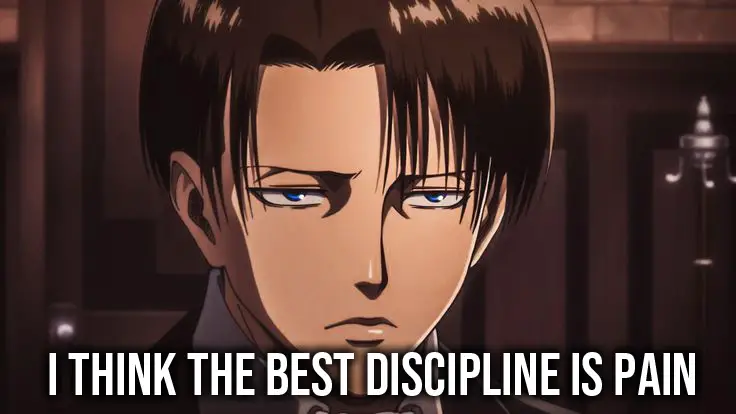 That's deep
"The difference in judgement between you and me, originates from different rules derived from past experience."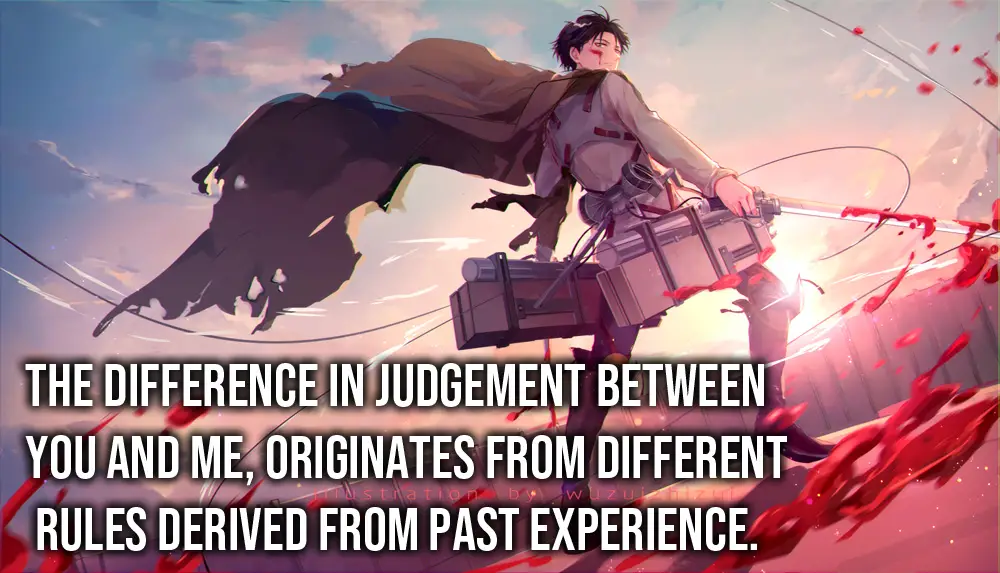 Thought provoking
"A lot of time, you're going into situation you know nothing about. So what you need is to be quick to act…and make tough decisions in worst-case scenarios."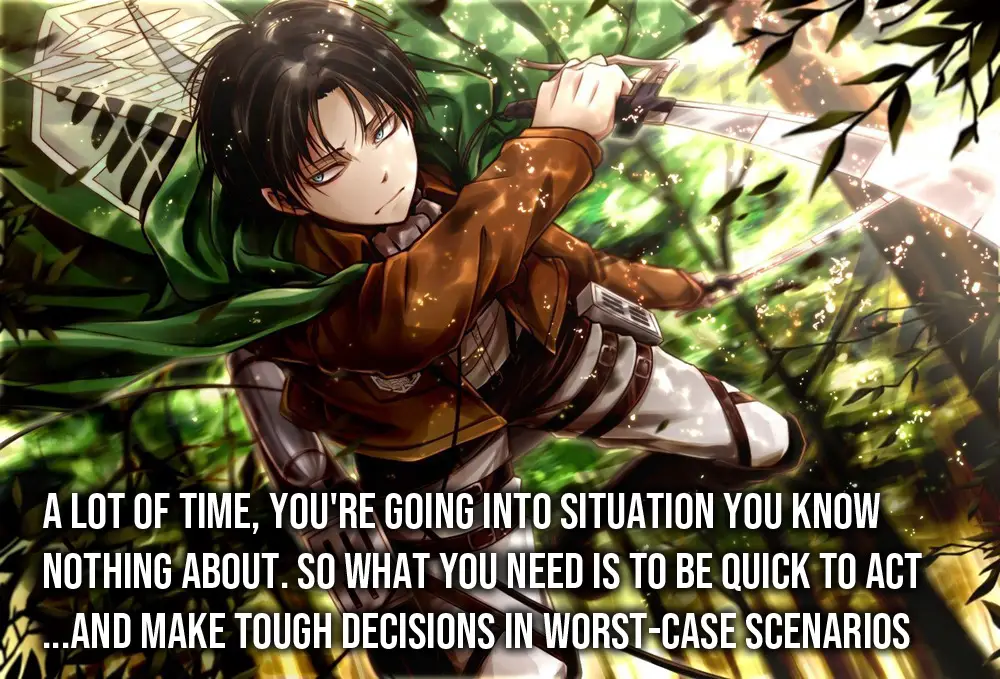 Doing your best always
"…just do the best you can and choose whichever you will regret the least."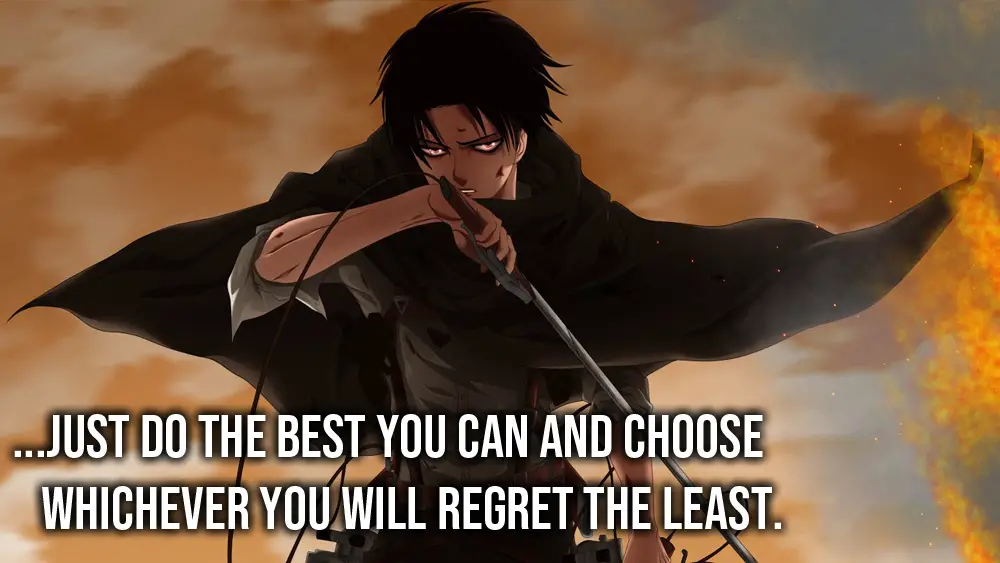 Also read:- How tall and old is Levi Ackerman
Justice will be delivered
"Don't get me wrong. It's not like I trust him. If he betrays us or goes berserk, I'll put him down without hesitation."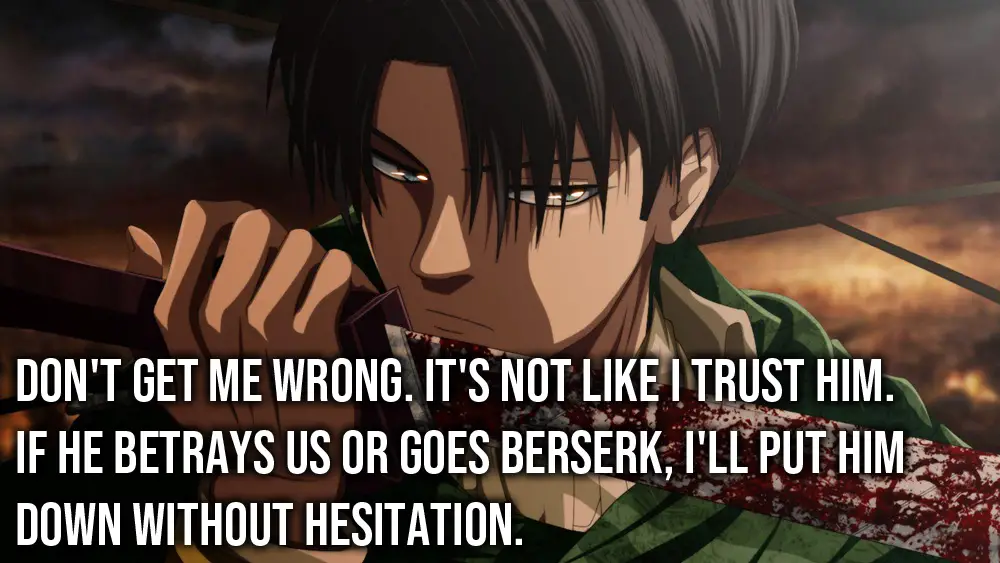 Levi Ackerman advice to Eren
"Learn how to restrain yourself. Don't succumb to rage and lose sight of the goal."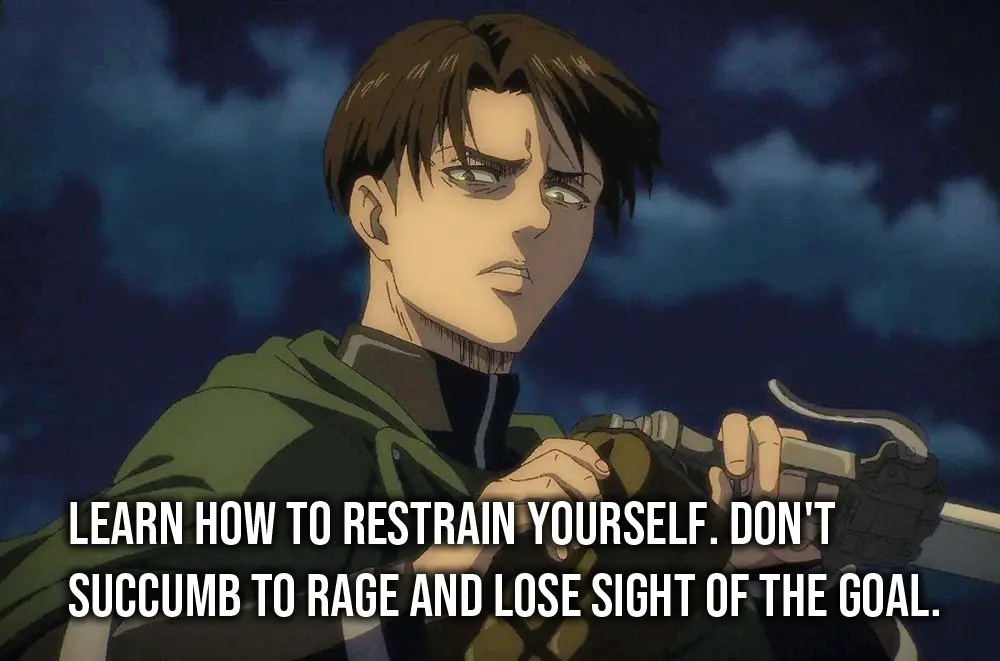 Levi Ackerman sad quote to Erwin
"We will run out of people before we learn the truth. It's not worth the cost."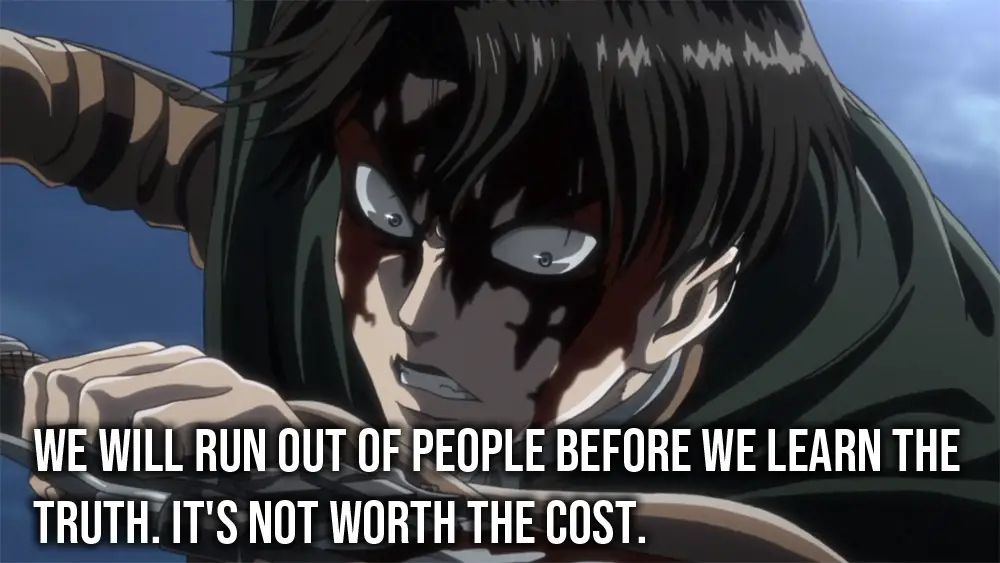 Training is better than words
"You don't need to be educated by words. You need training."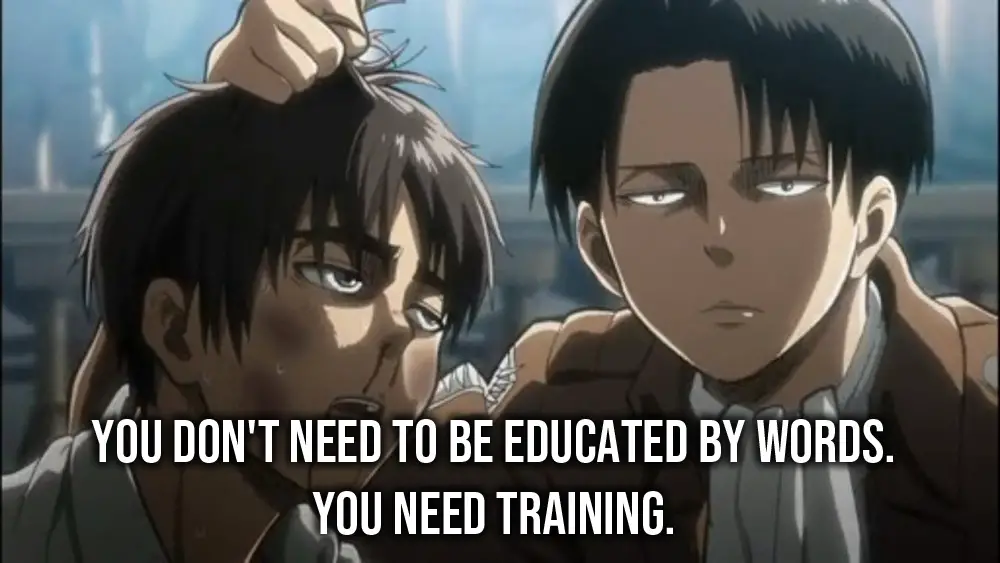 Levi Ackerman funny quote
"Stay put. Otherwise, it will get messy…when I slice you. Damn. Filthy."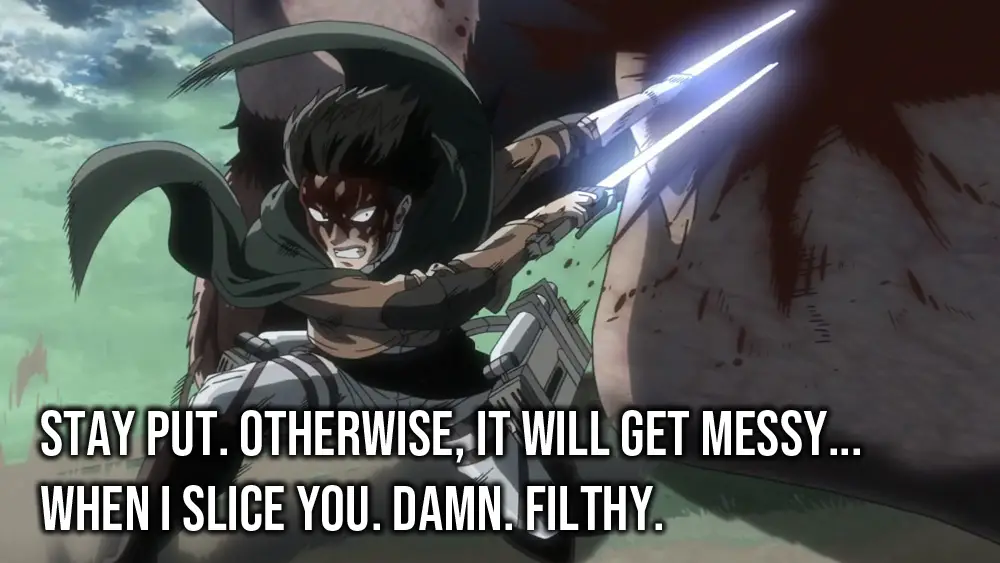 So, what is your favourite Levi Ackerman quote? Let me know in the comments below!