When it comes down to having ultimate performance while playing online competitive games, then we can't ignore the fact of having a proper keyboard and mouse. In many situations, the input lag can cause a great deal of trouble. 
Keyboards are an essential component of your computer. However, as time passed by, the features of the keyboard just being an input device increased a lot in many instances. However, most keyboards that are coined as gaming keyboards often result in user dissatisfaction of the user. 
Most of the time, many gamers try to get their hands on mechanical keyboards considering the fact that the budget keyboards are not quite good in terms of performance. However, there are few keyboards that come with a low price tag and yet are capable of delivering amazing performance.  
One such example is the Logitech G213 Prodigy. It is a budget keyboard, that comes with certain amazing features. Today I will be reviewing it after using it for almost 3 months. We will provide you with all the details that you will need to know about this keyboard. 
The Logitech G213 is the entry-level gaming keyboard from Logitech. Priced at around $50, the keyboard offers a lot of unique features.
Build Quality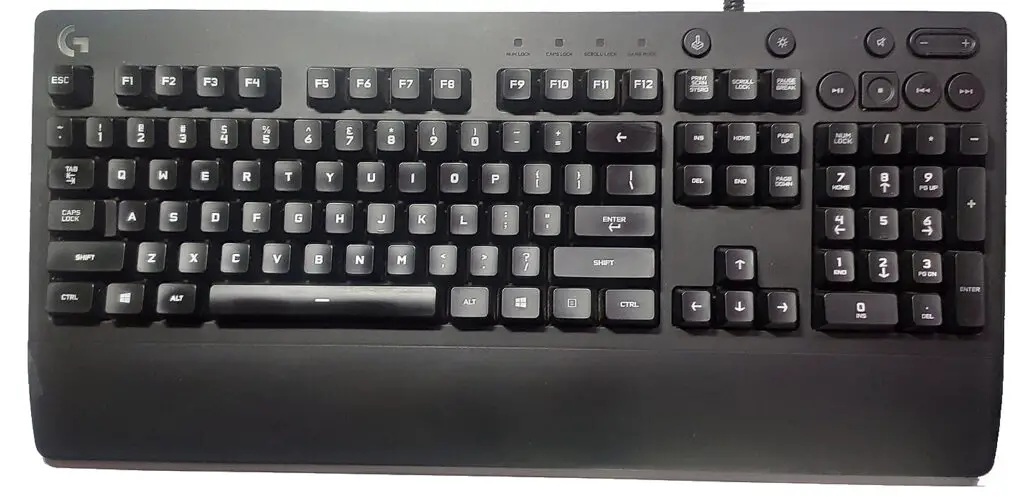 After opening the box, one will be amazed after seeing the sturdiness of the keyboard. It is heavy and made up of plastic elements. However, there are many reviews in the market that says that the Logitech 213 seems a little less durable but on other hand, I didn't come around with such issues at all. 
To my utter surprise, I felt the keyboard to be more durable. However, there are a few issues that I will also point out in the later section of this review. The Keycaps are made of ABS and it also comes with a wrist rest. Furthermore, there are media keys that do their jobs quite well. It is a full-size keyboard and also comes with a braided cable.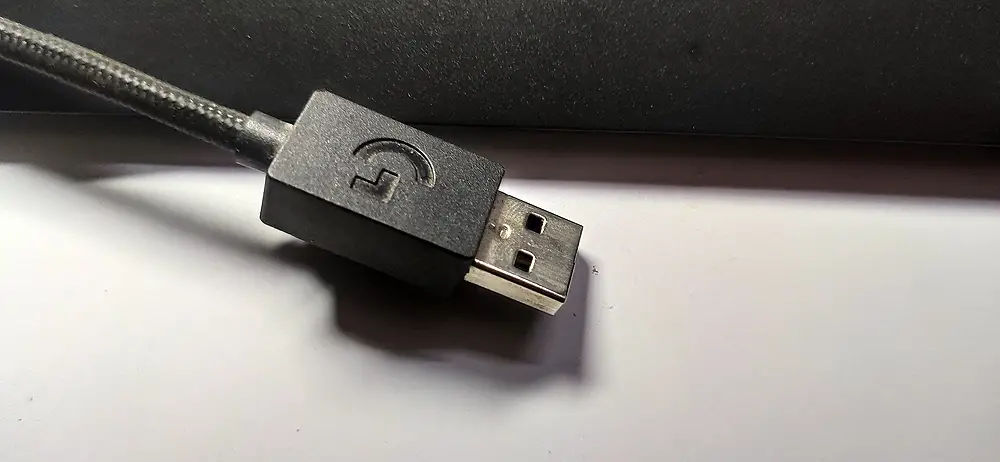 Therefore indeed being a robust one, the keyboard will be a bit larger. It is also spill-resistant making it a really good addition to the overall build quality of the keyboard.
Main Features
Instead of writing a lot, I will point out all the features in this section and you will be able to find out the key factors of the keyboard.
The G213 gaming keyboard features Logitech G Mech-Dome keys that are specially tuned to deliver a superior tactile response and overall performance profile that is quite similar to a mechanical keyboard. These keys are full length and capable to deliver a full 4 mm travel distance with a 50 g actuation force, and a tactile feedback sound.
G213 features five individual lighting zones that are customizable and can offer a combination of 16.8 million colors and different brightness levels to match your style, system, or space. It can easily be controlled via a dedicated lighting button present on the keyboard to turn the illumination on or off or via Logitech G Hub and can be synced with your system to have a fully RGB synced PC.
It is sturdy and offers spill resistance up to 60ml of liquid rating. Therefore, one can freely use it without being troubled about its safety. It also offers a wrist rest and two-level angle adjustment that will ensure your comfort ness over a long duration of usage.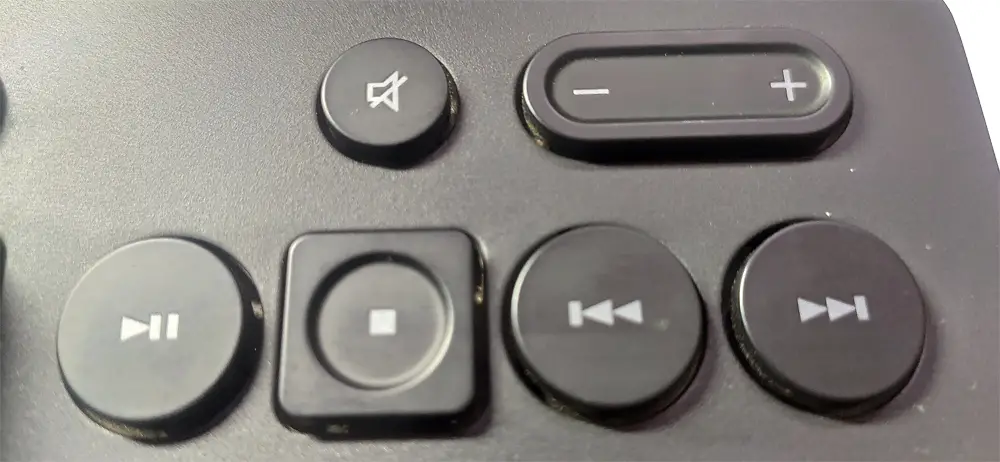 Logitech G213 comes equipped with dedicated media control buttons that can serve as a hassle-free way to control your music. Along with that, it is also equipped with a game mode button and an RGB lighting button as well. There are distinct indicators to let you aware of the present configuration of your system.
Does the Logitech G213 Prodigy really worth its value?
I have used quite a number of keyboards to date including both mechanical and membrane keyboards. However, I was a bit disappointed with my previous experience with Logitech G613. It had caused me a great deal of trouble and ultimately I decided to let it rot in my storage area.
But after searching for an alternate keyboard that I will be using with my laptop, I came around to the Logitech G213 and decided to give it a try. Previously I have used the Asus Cerberus and the Razer Cynosa Lite, but I didn't feel a bit of satisfaction with either of them. So I was a bit reluctant at first and decided to give it a try. 
The Logitech G213 does have good keystroke feedback and also there wasn't any noticeable input lag while playing fast-paced action games like COD, Mass Effect, and CSGo. However, I did play DOTA 2 with this keyboard. The bonus factor in DOTA 2 is that one can configure macro on this keyboard using the G Hub and it will be a great addition to the gameplay. I don't prefer using a macro but I felt comfortable while playing those games using it.
RGB lighting
In terms of RGB illumination, I used the G HUB to configure the lighting and was able to sync it with the rest of the RGB components. There are plenty of modes available that one can configure via the G HUB application. Furthermore, the same application can be used to configure various macro actions.
Apart from playing games, I do write a lot. Therefore, I decided to wait for some time and only to review it once I have used it to my satisfaction. And to be honest with you, those who are using a mechanical keyboard might face a bit of uneasiness while using this keyboard, but if you were previously using any membrane keyboard then you will definitely be overjoyed while using it.
Should you buy it or not?
The Logitech G213 is a decent membrane keyboard that can be your perfect companion for day-to-day use as well as can serve you well in gaming also. However, I did feel some negative sides of the keyboard in terms of its size and limited maneuverability. Furthermore, the illumination is not of high expectation. But yet it is enough considering the price point. 

The Logitech G213 comes with decent features and also comes within the budget. It is one of the noteworthy keyboards that one can use for a long period of time without any issue. It is sturdy and also can easily sustain rough use.

[i2pc pros_icon="icon icon-check-1″ cons_icon="icon icon-ban-3″ show_title="false" title="Pros & Cons" show_button="true" pros_title="Pros" cons_title="Cons" button_icon="icon icon-cart-4″ link_text="BUY FROM AMAZON" link="https://amzn.to/3qC49OO" ][i2pros]

RGB illumination

Braided Cable for added durability

Software enabled macro

Tactile feedback from the keycaps.

Dedicated media keys and volume keys

Equipped with wrist rest

[/i2pros][i2cons]

A bit large in size

The wrist rest is fixed

No USB pass-through

No separate MACRO buttons

The RGB illumination looks somewhat dull.

[/i2cons][/i2pc]

In this review, I have pointed out the PROs and CONs that I felt while using this keyboard. This keyboard is not sponsored by Logitech and hence, the review is unbiased. However, if you have any opinion about the same, feel free to comment out.