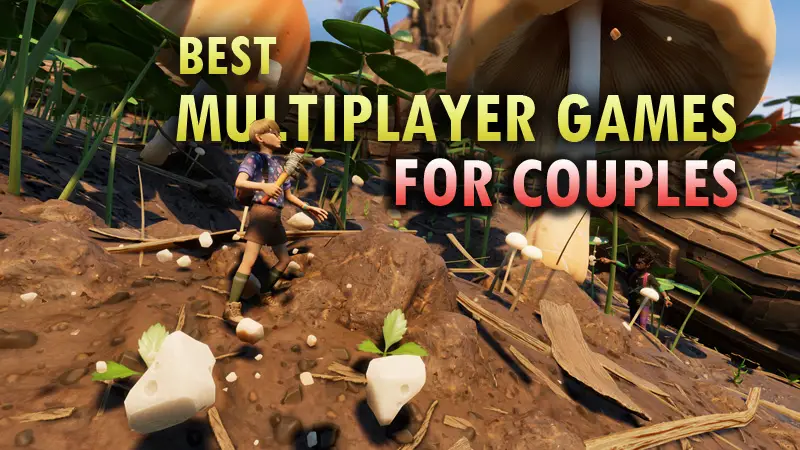 Having a partner to play with removes any kind of boredom and I love to play video games with my wife as it feels completely different from playing alone. To cooperate and win the game together is so much satisfying and if you are looking for such games then you are at the right place.
It's true that there are a limited number of games that a couple can enjoy. Having different likes for genre and themes, your partner may prefer a particular game and certainly, it's not fun every time to play a romantic game. Sometimes you need something filled with more action and adventure.
This list of games comprises of 8 best multiplayer games each of them having different types of themes and gameplays that will totally immerse you in the game and you will have a lot of fun together.
Portal 2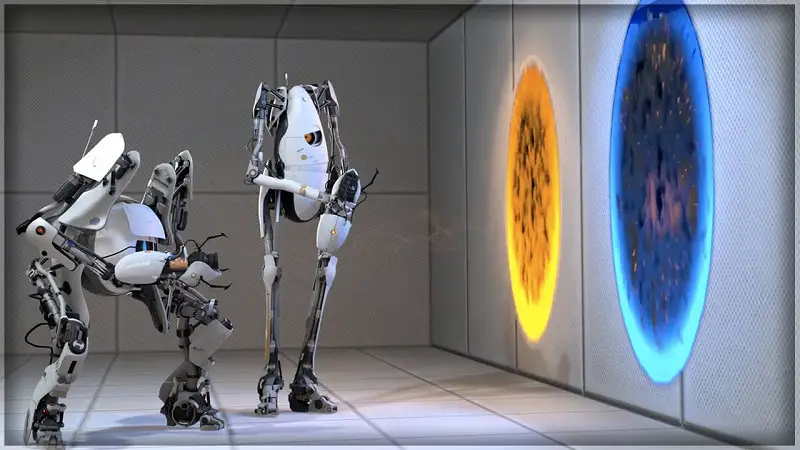 I remember completing Portal 2 single-player campaign but it has co-op mode too. The best thing about Portal 2 is that it is one of those rare stunning games that also feature split-screen mode where you and your partner can play the game on a single PC. This game will challenge both of you to use your brains as much as you can.
Each level increases in difficulty and the futuristic environments will pose new challenges that you have to work together in order to go to the next level. It's way different from any other co-op game as a single mistake from one player makes a big impact and you have to time everything very well together. This game is among my top 3 recommendations of all time.
Left 4 Dead 2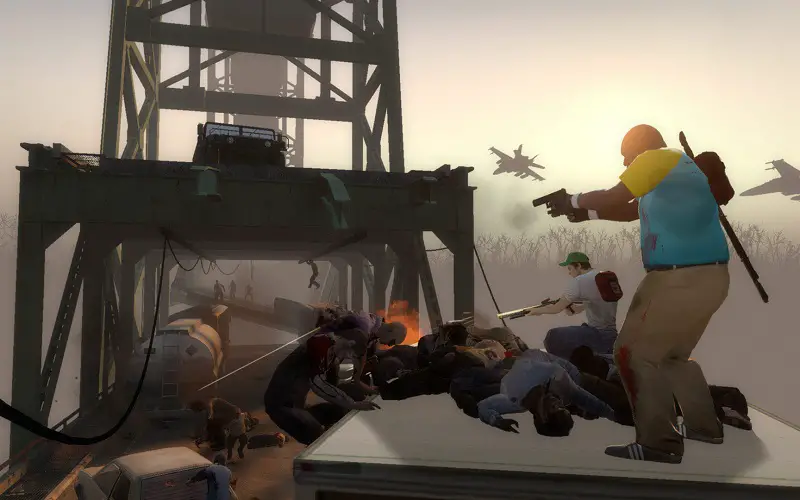 Not every co-op game needs to be puzzle or romance related. Sometimes, you can reduce stress by killing a hoard of zombies. Left 4 Dead 2 is a lot of fun when you play with your partner or a friend. This requires coordination to eliminate all the zombies together.
In the game, you will get different weapons to complete the task and with different stages, you will face tougher challenges. This game was one of the best co-op games a decade ago and still has overwhelmingly positive reviews on Steam.
This game doesn't require a high-end PC setup and if you own budget gaming PCs, then you are good to go. Make sure when you play this game you go silently if you see the Witch or you most probably gonna die.
It takes two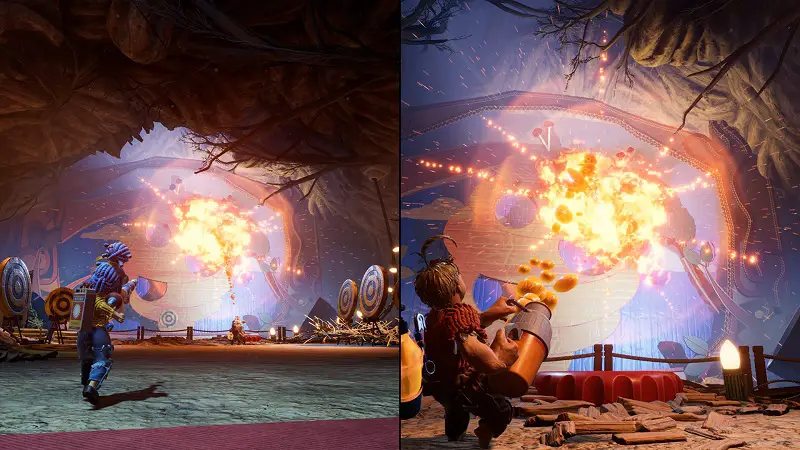 It takes two is a AAA title that was released this year and it has got so many overwhelmingly positive reviews on Steam that you can't ignore. Possibly due to its high-quality gameplay and split-screen option. I played this game with my wife and it was so fun that you can't have it in any other game. The game in my opinion is 10/10 and unlike the other couple games mentioned here, it has fantastic graphics and improved physics that you will enjoy to the fullest.
This game requires you to cooperate with each other as characters in order to strengthen your almost broken relationship. Your daughter is very sad and wants her parents to stay together. In this journey, you both turn into dolls and find your way back to your daughter solving different kinds of puzzles inside and outside of your house.
Haven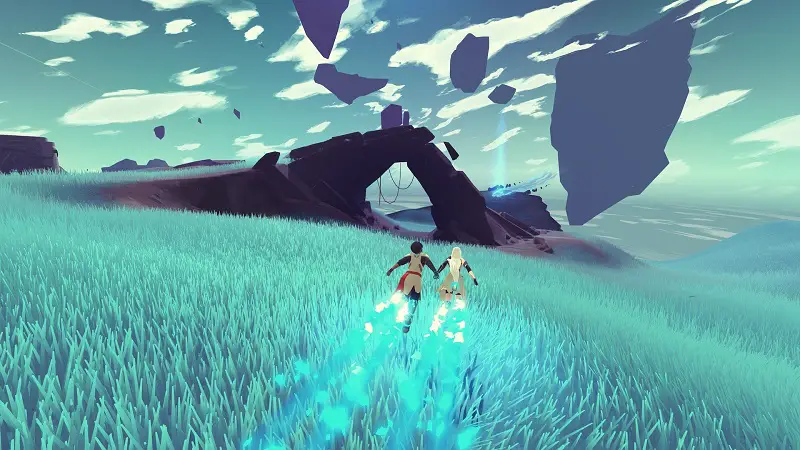 Haven is an RPG and romantic game made specifically for couples who want to live together and therefore, left this world for another where they can have whatever they wish. This allows them to create their world as they want and explore the new planet that has new challenges to face.
The game has a local co-op mode that is fun to play and is made around a beautiful story that will immerse you even more. This might not be as action-filled like It takes two and therefore, suits most couples that are beginners in video games.
Overcooked 2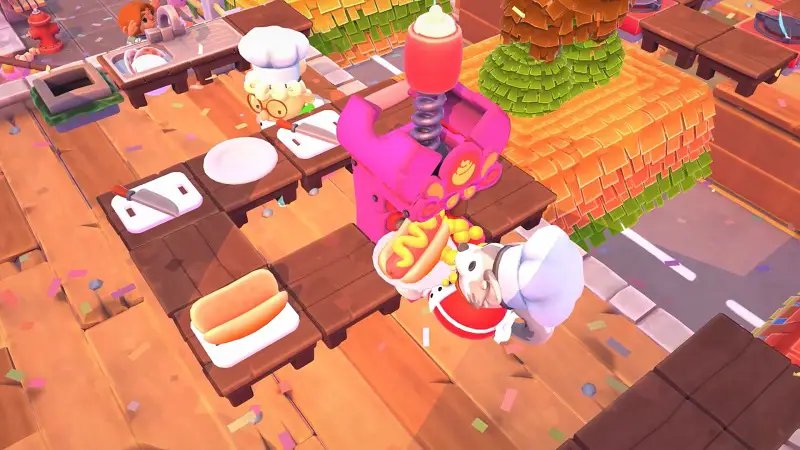 Do you love to play couch games at your own comfort? Then try Overcooked 2 where you cook meals for the guests. You will get a full kitchen to prepare the food as required and the game will feature up to 4 players that need to make the food together.
Pass the vegetables, cut and organize them as in the pictures, make fish dishes and more. Each level will provide you with newer dishes to make and you have to do all this fast enough to get all the stars and tips. Also, make sure you do it in the right order or you will lose the tip multiplier.
Grounded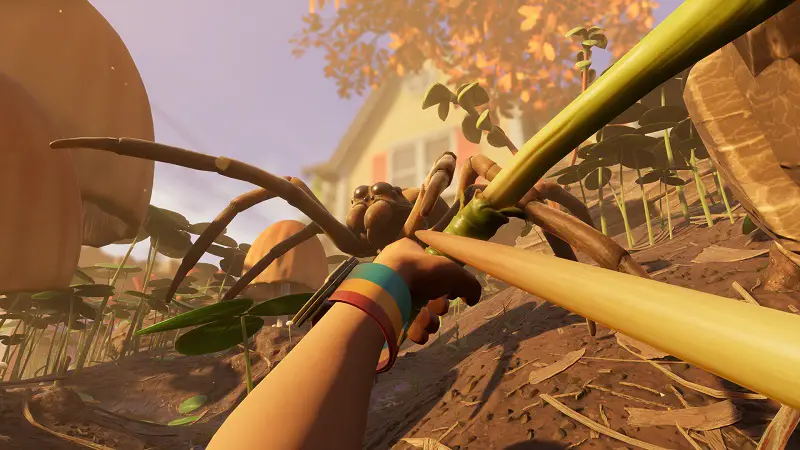 Grounded is full of bugs, not the gameplay bugs but the actual bugs like ants and spiders. In the game you yourself are converted into ants-sized humans which makes bugs like spiders a big threat to your life. This game features a co-op mode of up to 4 players where you have to explore the backyard.
This game has a unique concept which you might not have seen before and you will have more fun if you two play it with your friends. Thankfully, the game also features a campaign mode but it can be only played by one player at a time.
Biped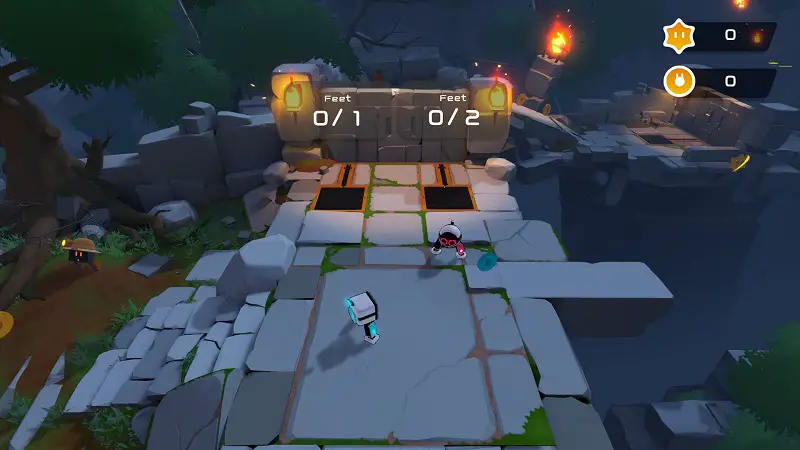 Biped was released in 2020 and unlike other above-mentioned titles it did not get the fame it deserves. It is very much like Portal 2 and It Takes Two in concept but with a different approach. Here you need a strong coordination together in order to solve the puzzles and move to the next area.
The graphics are beautiful and the physics is impressive. It features local-coop as well as splitscreen that hardly exists in todays games. So, try this game and you won't be dissappointed.
Wrapping up!
The list won't end here as I will try to update it with the best available games in future. So, start with these ones before you wait for the next ones and let me know what do you think about the list in the comments below.