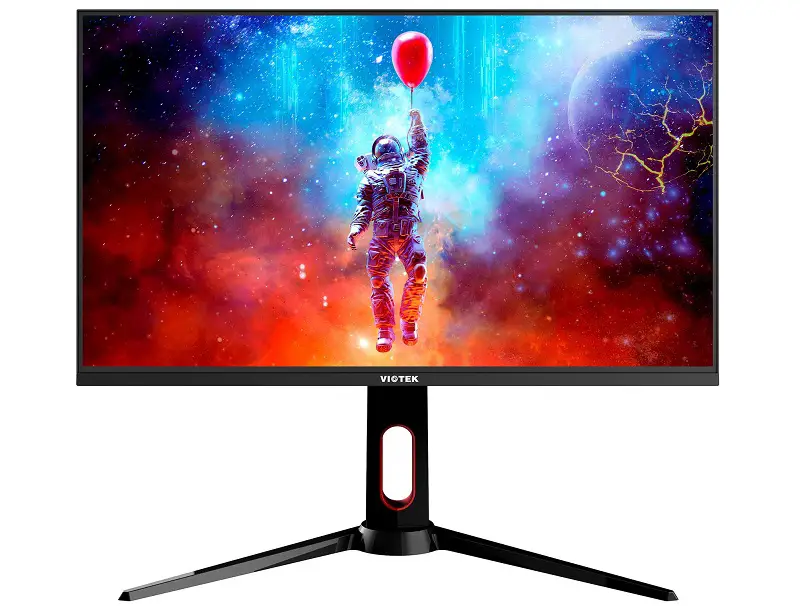 Viotek has added a brand new gaming monitor to its collection that features 1440p resolution with a 144Hz refresh rate. The new monitor brings thin bezels and an immersive display on a 27-inch screen.
The model is GFI27DBXA that features various technologies and features that you would need in a gaming monitor. It boasts an IPS panel for accurate colours and better viewing angles along with a fast 3ms/1ms (OD) response time that is ideal for shooter and other competitive games.
It weighs 5.5KG and features dimensions as 24.22 x 16.44 x 8.14 inches. The monitor features max brightness of 600cd/m2 and comes with blue light filter technology that helps to reduce strain on the eyes.
For gamers, it comes equipped with a 144Hz refresh rate that can be overclocked up to 180Hz which is much better for providing a smooth gaming experience, however, this can only be achieved with the Display port. With an HDMI port, you can go max up to 165Hz which is also great but with dual Display ports, it is always better to go with the latter one.
Moreover, for tear-free gameplay, this monitor is equipped with Nvidia G-Sync and AMD FreeSync technologies that will allow you to sync the game fps with the monitor refresh rate regardless of the GPU you are using.
Pricing and Availability
Viotek GFI27DBXA is priced at $370 and is available for purchase from Viotek's official site.