The recently launched Wild Hearts title which is developed by Koei Tecmo games and published by EA gained so many negative reviews on Steam that almost everybody seems to be boycotting this game due to the gameplay issues.
Every day hundreds of negative reviews are posted on its steam page and this has negatively affected the game's sales, thanks to the rushed release by EA which, of course, knows more than anybody on the planet on how to spoil a good game.
However, the developer of the game has finally acknowledged the critical issues which have been bothering the players of this game and seems to have acted on the main problems that should fix the issues in the next week.
The developer team posted on Reddit about its decisions on improving the performance and it said that it is "continuously working to improve and optimize the game for a wide variety of hardware specs across future updates".
The next patch should be coming in a few days and this should fix the CPU bottleneck problem that looks to be one of the main issues with Wild Hearts. It also added that the team is also "actively working on DLSS and FSR support" which means that those who want better performance without losing much of the graphics quality will be able to run the game on higher fps if they own an Nvidia or AMD GPU from the latest gen graphics cards.
On top of that, they also added a dedicated form for players who are facing any kind of issue and by understanding through the answers given to a variety of questions, the Tecmo studio wants to investigate even further to eliminate any type of problem that is causing a gameplay issue.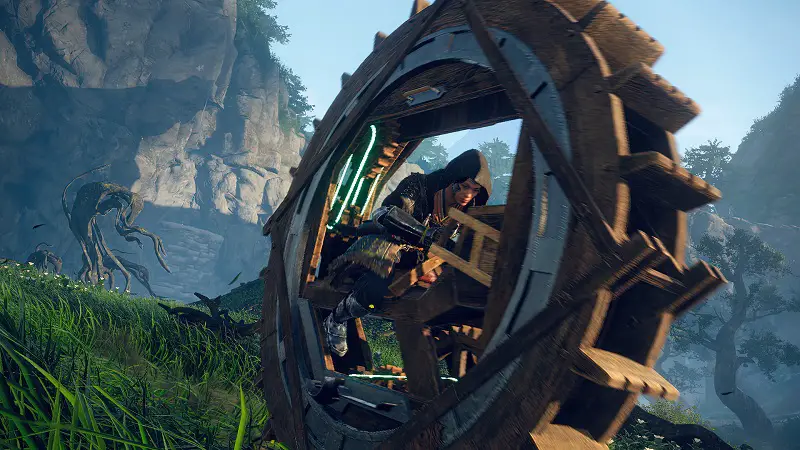 If you aren't familiar with what's going on, then let me just summarize the whole situation for you right here. When the game launched, it was one of the top-selling games on Steam because players who loved Monster Hunter World and the Monster Hunter Rise saw Wild Hearts as a game they could easily familiarize themselves with, as it looked like a clone of Monster Hunter titles.
Therefore, most players spent $70 on this new title which is obviously too expensive for a game like this but regardless of that many players still went ahead and tried the new game only to find that the game is super buggy, it has so many issues with performance, even with the high-end gaming PCs that featured latest i7s, i9s and high-end GPUs from the RTX 30 and 40 series.

Someone even wrote that "the price is higher than the fps you can get in this game" and due to this particular issue, players started refunding the game and this of course had a significant impact on its sales.
It's quite disappointing to see that these developers aren't afraid to charge a premium price on their titles but don't even care about how their games run. Now I feel that the message from the developer doesn't do much in favor of its game because if they are able to fix the issue within one week after launch, then why did they even release the game without testing its performance and testing any gameplay issues it may have?
Source: Reddit