Laptops
Best 144Hz gaming laptops under $1000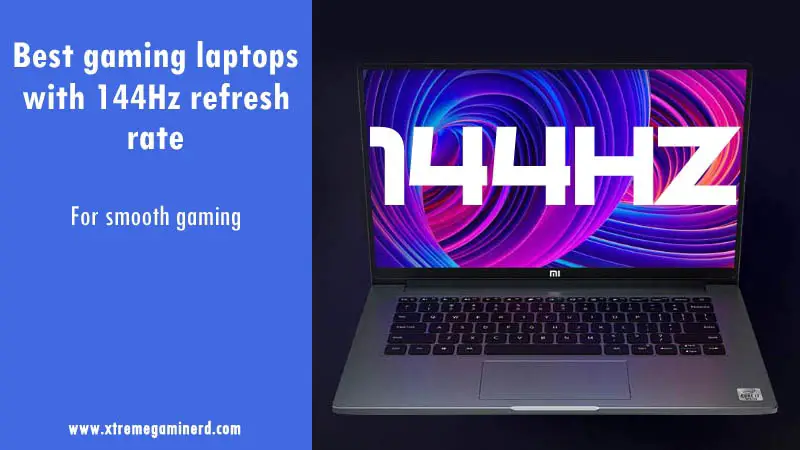 Gaming at 144Hz provides a very buttery smooth experience and if you have ever switched up your display from a 60Hz screen to a 144Hz one, then you know what I am talking about. The good thing is that not only monitors come with 144Hz refresh rate but gaming laptops are too equipped with this awesome feature.
Gaming laptops are generally more expensive than a gaming rig that excludes monitor but it's not impossible to get a good one under $1000. Currently, there are dozens of good 144Hz laptops to buy from but if you are on a budget under $1000, then you can too get one with 144Hz refresh rate.
I have selected the top 4 gaming laptops with 144Hz refresh rate that brings superb specs for the money and will allow at least 60 fps on high to ultra settings in most games.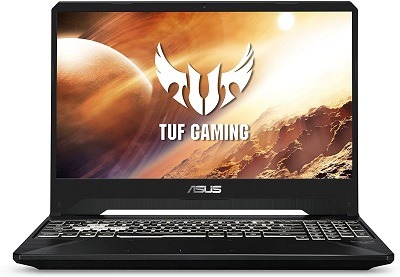 Intel Core i7 9750H 6 cores/12 threads GTX 1650 4GB 144Hz 1080p Ips display RGB keyboard
---
Starting the list, we have the Asus Tuf Gaming laptop that is priced at $770 with TUF grade keyboard and TUF design that is very durable and should last a couple of years easily with decent daily use. The laptop features an Intel Core i7 9750H processor that has 6 cores and 12 threads which are clocked at a base clock of 2.6GHz and can reach up to 4.5GHz with the turbo boost.
The screen it features is a 15.6″ IPS 1080p display for providing great colour accuracy and a 144Hz refresh rate which will make your gaming experience excellent. The laptop uses very thin bezels on the sides and has a brushed aluminium exterior along with RGB backlit keyboard for good aesthetics.
For playing games on high to ultra settings, you will get a GTX 1650 graphics card that comes with 4GB of VRAM and 8GB of DDR4 system RAM that should avoid bottlenecks in most games. While for storage, you will get a 512GB NVME SSD that is super fast and with one slot additional, you will be able to add another drive to upgrade your storage size for storing larger games.
It might not be the best laptop under $1000 with a 144Hz screen as the graphics card is not very powerful but under $800, this is currently the recommended choice for gamers. In case you want a better GPU with a downgraded processor then consider going with the Acer AN515-55-59KS that features i5 10300H and a GTX 1650 Ti at the same price.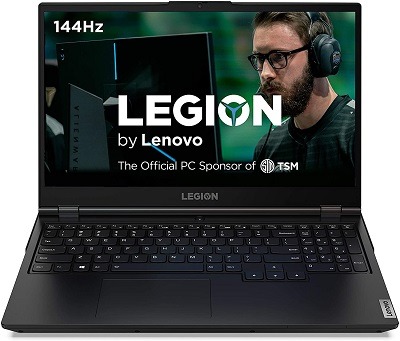 Ryzen 7 4800Hz 8 cores/16 threads GTX 1660 Ti 144Hz IPS 1080p display 16GB RAM
---
Powered with the AMD Ryzen 7 4800H, the Legion 5 from Lenovo is much more powerful than the previous one as it has 8 cores and 16 threads with a base clock of 2.9GHz and a boost clock of 4.2GHz. It is built upon the 7nm process and is perfect for gaming and content creation.
It uses GTX 1660 ti that is very capable of maxing out games on 1080p resolution and with 144Hz refresh rate, you can expect comparably much better gaming performance than the Tuf laptop mentioned before. Moreover, it has 16GB DDR4 RAM that will eliminate any kinds of bottlenecks and a 512GB of NVME SSD storage for storing a couple of games.
Looks-wise, it's not very aesthetically pleasing and features a simple plain yet strong exterior and an office laptop look but is surely made with quality components to give you the premium feel.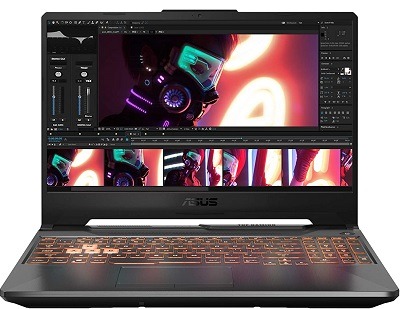 Ryzen 7 4800H 8 cores/16 threads GTX 1660 Ti 144Hz IPS 1080p display RGB keyboard
---
The Asus TUF A15 laptop is constructed using 810H military standard construction and boasts a similar look as the Tuf gaming laptop listed above. The specs, however, are much better than that and is equivalent to the Legion 5. The major difference between this one and Legion 5 is the keyboard and body frame. While the Legion 5 is simple and comes with non-LED backlit keyboard, the A15 comes with RGB keyboard and brushed aluminium body.
It features Ryzen 7 4800H CPU with a GTX 1660 Ti that is made for gaming at ultra settings. The screen resolution is 1080p on the IPS display clocked at 144Hz making gaming smooth and immersive. Other features such as storage, screen size, and battery backup are similar to the Legion 5 and therefore I consider both of these to be great value for $1000.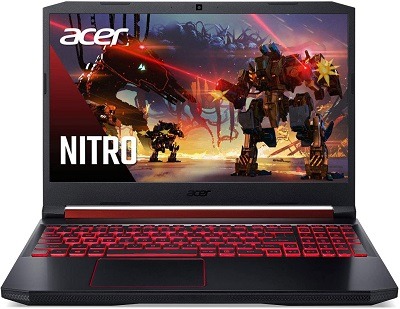 Intel Core i7 9750H 6 cores/12 threads RTX 2060 6GB 144Hz IPS 1080p display 16GB RAM
---
While the above laptops feature fine GPUs for gaming, the Acer Nitro 5 brings RTX 2060 6GB graphics card that is significantly faster than the GTX 1650 and GTX 1660 Ti giving you the most fps in all games. The notebook features 144Hz refresh rate on IPS 1080p display and a Red LED backlit keyboard for aesthetics.
It features an Intel Wifi 6 adapter for wireless connection and a 1GB LAN. While costing the same as the previous two laptops with a better GPU, its processor is not downgraded and boasts an i7 9750H which makes it a better value for money and will provide you with the most fps compared to the three laptops mentioned above it.
It has 16GB of DDR4 RAM but a downgraded SSD storage of 256GB which you may want to upgrade with one more SSD slot available to store more games and files. This although will increase the cost a little over $1000 but as the GPU can't be replaced in the previous laptops, the Acer Nitro 5 is currently the best choice.