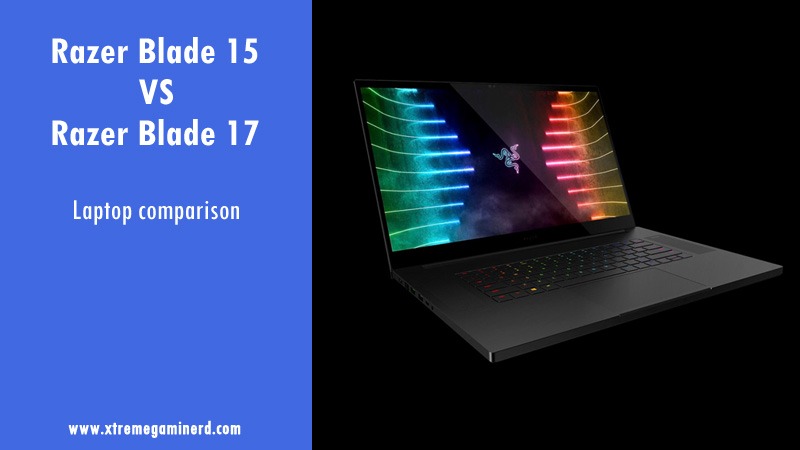 Most of the gamers out there are quite familiar with the brand Razer. Razer has provided us with many gaming accessories and most of them offer superior gaming performances. However, apart from gaming accessories Razer also manufactures mobile devices and gaming laptops. Therefore, in this topic, we are bringing the two best gaming laptops from Razer and we will analyze the details in between them to identify which is the best one for you to choose.
Most of the gamers who have used a Razer product are well aware of their build quality and performance and hence we these two are no exception. The Razer Blade series is basically divided according to its screen size and specifications. Therefore, we will be listing the most popular products of both the 15 and 17 series.
Razer Blade 15 Advanced Edition – QHD 240Hz – GeForce RTX 3080 – Black
Razer Blade 15 Base Edition – QHD 165Hz – GeForce RTX 3070 – Black
Razer Blade Pro 17 – Full HD 360Hz – GeForce RTX 3080 – Black
Razer Blade Pro 17 – QHD 165Hz – GeForce RTX 3070 – Black
The Key Differences
All the laptops from Razer Blade 15 and 17 series are meant to be mean gaming machines. Therefore there is not a huge difference in terms of specification but yet the difference in performance is quite huge depending on the hardware specification.
For example, a QHD will deliver better display performance but still, it is dependable on the GPU that the device is having. So if one device is having an Nvidia RTX 3080 along with the QHD display then one can expect the best display out from this combo.
However, the entire thing narrows down to one point, whether you are willing to go for a 17″ display or you prefer the 15″ one. Either way, you will have the option to choose the system configuration as per your preference as there are a lot of combinations to choose from.
Summing up
When it comes to choosing a gaming laptop from the house of Razer, then it can be concluded that whether you pick the Razer Blade 15″ or Razer Blade 17″ you won't have to compromise in terms of performance. Now it depends on your choice if you looking for bigger screen size or more compact powerhouse.