Nvidia's RTX series graphics cards are the most powerful GPUs right now which allow its users to play all games on max settings without any compromise. Though their prices are a little bit higher as compared to the previous generation 10 series GPUs, the fact is that RTX GPUs are now becoming popular slowly though the success rate of Nvidia is not as it was expected.
If you have an RTX 2070 or are planning to buy it then there is no way that you can put it with a Pentium or a Core i3 chip to get decent performance. The card is very powerful for 1440p resolution and even on 4K if you don't use the Ray Tracing option which is available only in a few games. It's faster than the GTX 1080 and needs a good amount of CPU horsepower to show its full potential. The following is the list of processors that you need to look for if you are building a high-end rig with RTX 2070 that will unleash its full potential and will not bottleneck in any way.
AMD Ryzen 5 3600X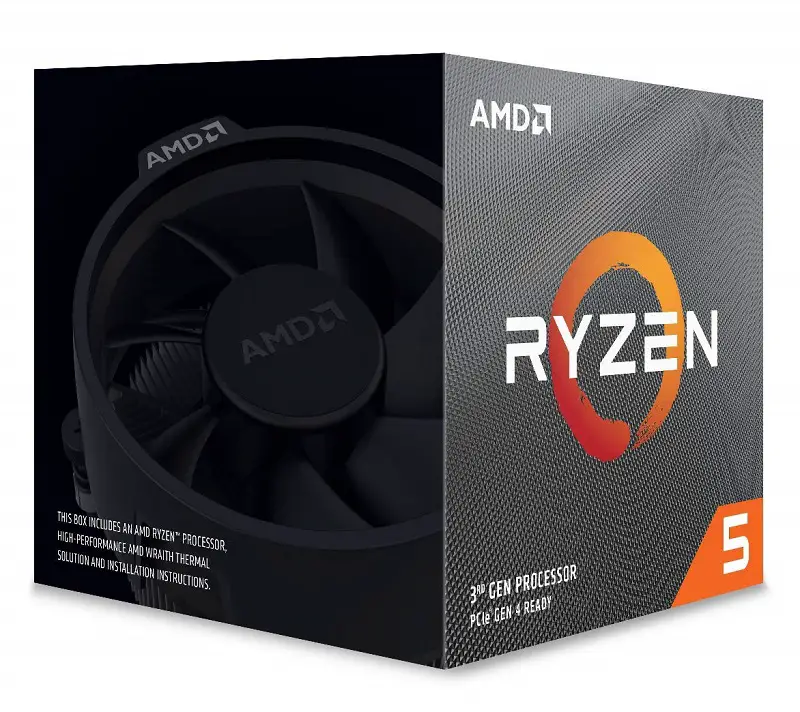 If you are looking for a cheaper option that will not break your bank then the Ryzen 5 3600X is the most decent chip that will handle the RTX 2070 easily. The processor costs around $250 and is more powerful than the previous generation 2nd gen Ryzen CPUs as well as 6th and 7th gen i7s. This makes it a very powerful option at a lower budget that will get the job done without spending too much.
With a base clock of 3.8 GHz and a boost clock of 4.4 GHz, this CPU is what every game needs as it is unlocked and can reach more than 4.4 GHz easily with proper cooling. Unlike the previous generation Ryzen CPUs, this 3rd gen Ryzen chip has a very powerful single-core performance and still has a reasonable TDP of 95 watts. That means you don't have to worry about the power supply and heating too much.
Not only it has good clocks but it has a good core count of 6 cores with 12 threads. Therefore it competes fairly with the i7 8700K at a much lower price.
AMD Ryzen 7 3700X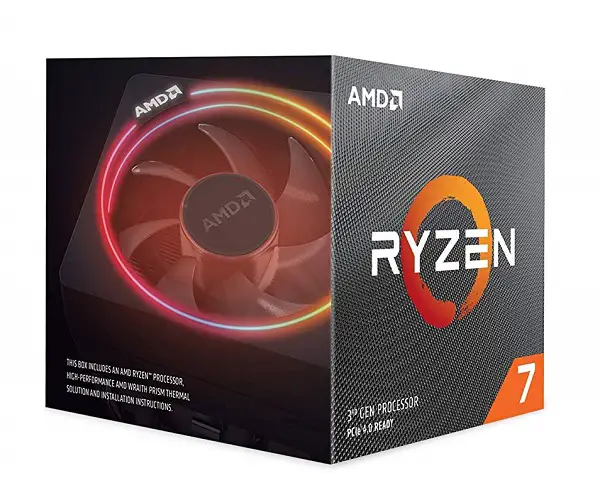 Ryzen 7 3700X is the best AMD CPU for RTX 2070 and even for higher-end graphics cards. It features 8 cores and 16 threads which are more than enough for any game and also for multitasking. With a cache memory of 32MB, you can expect some serious performance in gaming as well as productivity. Unlike the Intel i7's this chip costs just $349 but features better specs than the i9 9700K.
As I said above, this processor features much faster single-core performance as compared to the previous generation Ryzen processors. This makes it a good choice for higher-end graphics cards and will not let any of your favorite games down. Even if you would want to upgrade your system to a higher-end graphics card like a 2080 Super or 2080 Ti, you can do so without changing the CPU.
This CPU also comes with an AMD Wraith Prism Cooler which is a good heatsink with copper heat pipes and performs much better than the Intel stock heatsinks. On top of this cooler, there are RGB LEDs for great aesthetics. Consider the following parts with this CPU if you are going to build a RIG for yourself.
Intel Core i5 9600K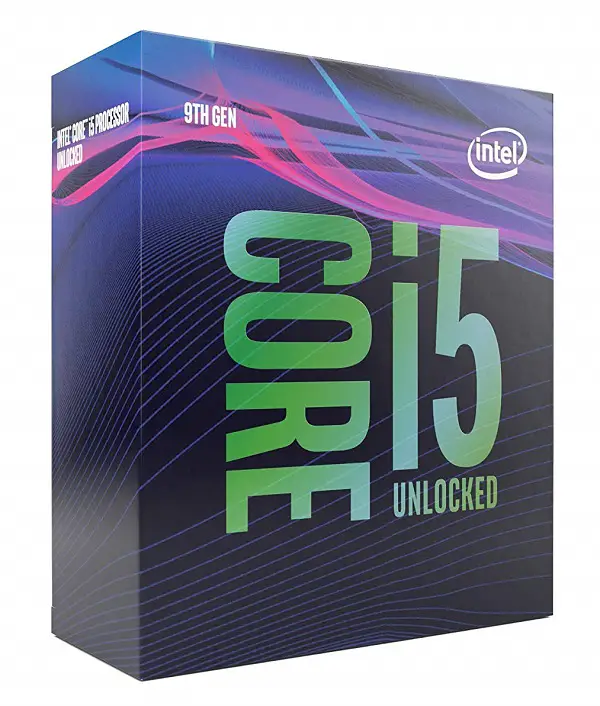 Intel Core i5 9600K is the king of all the mid-end gaming processors. If you compare it with the Ryzen 5 3600X, although the Ryzen brings more value when only Gaming is considered, the i5 still provides more fps every time. Though the processor is equipped with 6 cores and 6 threads, the clock speeds have been increased from 3.6Ghz to 3.7Ghz for base clocks and from 4.3Ghz to 4.6Ghz for boost clocks when compared to the 8600K. This is a significant improvement over the previous gen and will help in achieving higher performance in games and applications.
When compared and tested with higher-end graphics cards like RTX 2070 or RTX 2080, i5 9600K provides 10-15% higher performance in some games as you can check from the video. The only area it lacks is multitasking. But if you only need the CPU for gaming, then the i5 9600K is a better option than any other Ryzen processor. At a price of nearly $250, this processor will also need a good CPU cooler that will take your total cost close to the price of the Ryzen 7 3700X. So, you have to choose wisely between the two if you are going to build a brand new RIG with RTX 2070.
If you think you will do other heavy tasks like video-editing and multitasking along with Gaming, then I would suggest the Ryzen 3700X otherwise 9600K is better in Gaming.
Intel Core i7 9700K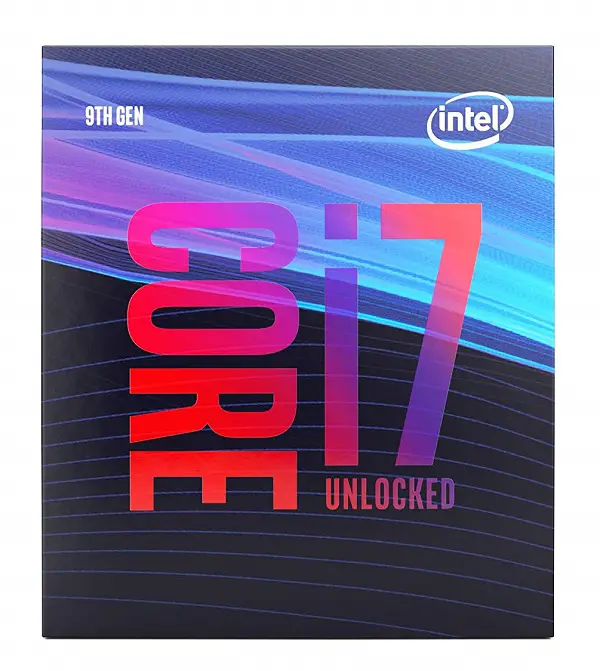 For the first time Intel dropped hyperthreading for its mainstream i7 chips but at the same time, equipped them with 2 more real cores. Now the i7 9700K features 8 cores and 8 threads unlike the previous gen 8700K which featured 6 cores and 12 threads. Yes, hyperthreading is good for multitasking but 8 cores alone are enough for any high-end task other than gaming.
i7 9700K features an insanely high base clock speed of 3.6 GHz and a boost clock of 4.9 GHz. As this processor is also overclockable, you can easily take it above 5.0Ghz without any powerful cooling but I recommend going with an AIO cooler so that the temperature remains under control and you don't get any dip in performance due to overheating. It's faster than any chip at $400 and is the top priority for any high-end graphics card available today.
When compared to other chips like i7 8700K or Ryzen 3700X, it outperforms them although the performance gap between these is not noticeable when you are reaching more than 100 fps but still a performance difference of at least 10% is guaranteed. As this is a no-compromise chip, you can easily pick this one over the others and enjoy anything from gaming to streaming at the same time.