Xtremegaminerd.com is supported by the readers. The purchase you make through our links may get us some commission and doesn't cost you an extra penny.
---

Introduction
Nvidia's RTX Super series is currently the fastest among all the GPU series we have seen. Even though the RTX series was enough for high-end Gaming, Nvidia didn't stop here and revised their RTX GPUs to bring more power in your systems.
The RTX 2070 Super is a perfect high-end Gaming PC that matches the performance of RTX 2080 and is cheaper than the latter. This card is the best for 1440p maxed out settings and can be used for entry-level 4K gaming. The thing here is that you will still need a powerful CPU that can handle its power properly otherwise, you won't get the expected results.
RTX 2070 Super needs a decent CPU that doesn't bottleneck it and as there are several CPUs both from AMD and Intel, I have selected the top-performing CPUs for RTX 2070 Super that will provide you with the best value for money. Make sure you read about them by taking your time and if you have any confusion, then don't hesitate to comment in the comments section.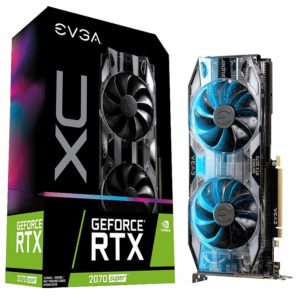 ---
AMD Ryzen 5 3600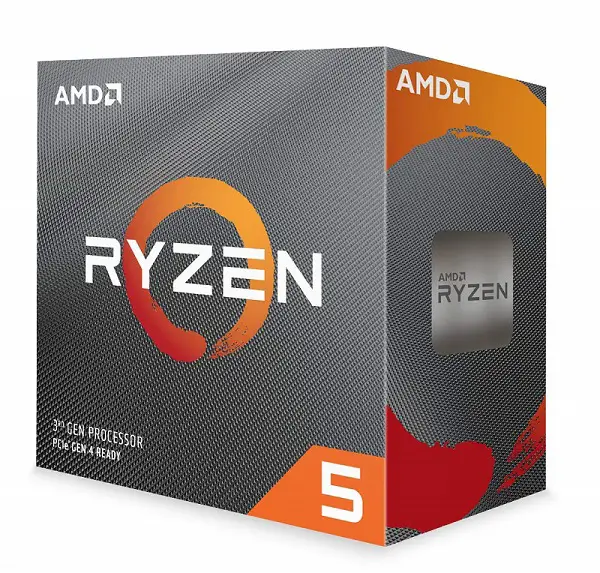 Ryzen 5 3600 is currently one of the most popular CPU for building a Gaming PC. Its cost is what makes it the best value gaming processor. This chip is the latest 3rd gen Ryzen processor which features 6 cores with 12 threads and costs only $200. The single-core performance of this CPU is increased to match that of the Intel Core 8th gen processors and it performs very well in Games and CPU-oriented applications.
With a core clock of 3.6GHz and boost clock of 4.2GHz, it's very capable of maxing out games with RTX 2070 Super at 1440P and won't bottleneck it in anyway. Don't hesitate to buy this one if you want the most out of your money. I recommend this CPU to everyone who wants to have a smooth gaming experience without spending several hundred dollars on expensive CPUs.
This CPU is not only capable of gaming effectively but is also equipped with some awesome technologies that weren't present in previous Ryzen processors. The first one is the PCI-E Gen 4 support which is currently the fastest. The second one is the highly-overclocked memory support with the X570 chipset motherboards. The third one is the cache memory which is 32MB as compared to the 16MB cache of Ryzen 5 2600 and the list goes on.
I believe that if you don't have a lot of cash for your CPU and still want to game without any kind of bottlenecking, give the Ryzen 5 3600 a chance and you won't regret.
---
Intel Core i5 9600K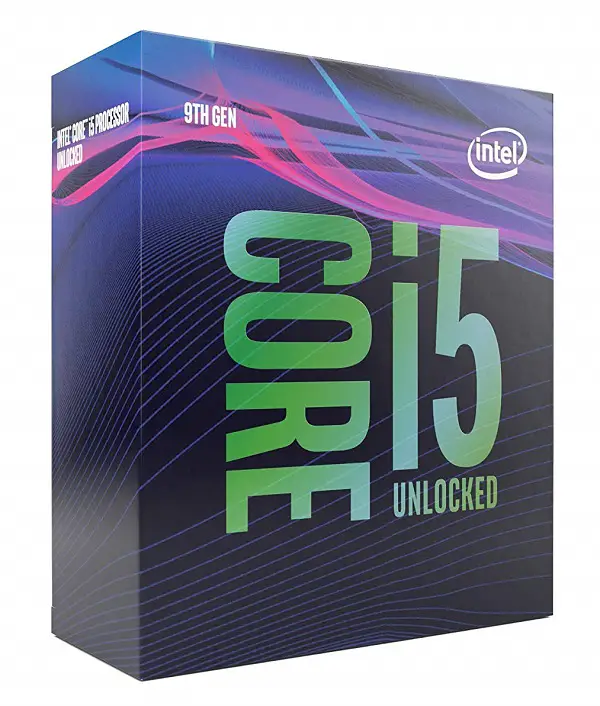 The Intel Core i5 9600K is still the champion in mid-end category for gaming and provides the maximum fps for $250. There is no doubt that the Ryzen 3rd gen processors provide the best value but when it comes to purely gaming then the Intel Core 9th gen processors are still the fastest. Fortunately, the i5 9600K is still priced reasonably and is overclockable.
It's recommended to put it into a Z390 chipset motherboard that has decent VRM with good heatsinks if you want stability in overclocking for long operation. This chip can easily reach 5.0GHz with a good CPU cooler and you will get a noticeable increase in performance in everything including Games and applications that are CPU-oriented. This processor has 6 cores but no hyperthreading unfortunately which is one of its big CONs when compared to the Ryzen processors.
But in case you want something only for gaming, then the i5 9600K is truly a champion and with RTX 2070 Super, you will observe the highest amount of fps you will get for $250. Going above this CPU is only optional if you want a little more increase in performance but this one is enough for the RTX 2070 Super and also for those GPUs which are more powerful than it.
---
Intel Core i7 9700K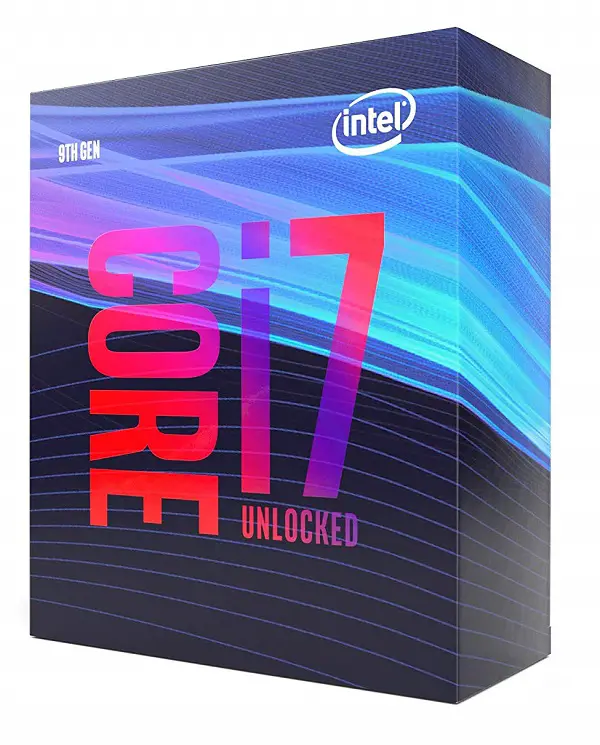 In my opinion, the fastest Gaming processor for any high-end GPU is the i7 9700K. Surely the i9 9900K provides some more fps but at a much higher cost which is not worth it. i7 9700K is a perfect chip that performs better than the CPUs listed above in Gaming as well as productivity applications, thanks to the 8 cores and the fast single-core performance.
This CPU features 8 cores and no hyperthreading due to which some applications run better with processors like Ryzen 7 2700X which is right now cheaper than it. However, the base core clock and boost clock it features is massive with 3.6GHz as its base clock and 4.9GHz as its boost clock which can be taken beyond 5.0GHz with overclocking. It also has a high cache memory of 12MB which helps to increase the speed of the applications.
For $350, this one although is not a cheap option but it is the best option for RTX 2070 Super that can yield the maximum fps in games and you will still have a few cores left for applications other than the game you are playing at the same time.
---
AMD Ryzen 7 3700X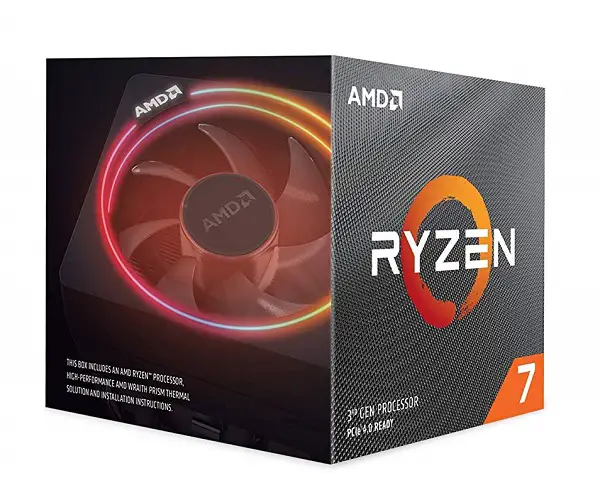 Currently one of the best value high-end processors is the Ryzen 7 3700X which is around 10-15% faster than the Ryzen 7 2700X and features 8 cores with 16 threads which aren't available with the i7 9700K. For this reason, many CPU intensive applications will run better on this one. Also, it's a little cheaper than the i7 9700K and provides much more value overall in Gaming and productivity.
As far as only Gaming is considered, the i7 9700K is still the champion and will provide you with more fps but at the same time, the difference won't be that big with RTX 2070 Super because you won't notice the fps difference between 150fps and 165fps. If you ask me, then I would definitely recommend going with the Ryzen 7 3700X instead of the 9700K which is a superb choice for any high-end Gaming build and also comes with the Wraith Prism cooler that has a big heatsink with RGB lighting which isn't available with the i7 9700K.
---
Conclusion
If you go above the i7 9700K, it's a waste of money although you will get a few more fps but the i9 9900K which is the next option is $100 more expensive. The best options, therefore, are the ones that I have listed above. There are currently other options as well which might not be the best but for their price they perform really good. For example for the RTX 2070 Super you can buy like the Ryzen 7 2700X or Intel Core i7 8700K because their prices have dropped and also because they feature a little better specs for a lower price. And in case you want something else other than what I have mentioned, you can discuss with me in the comments section below.