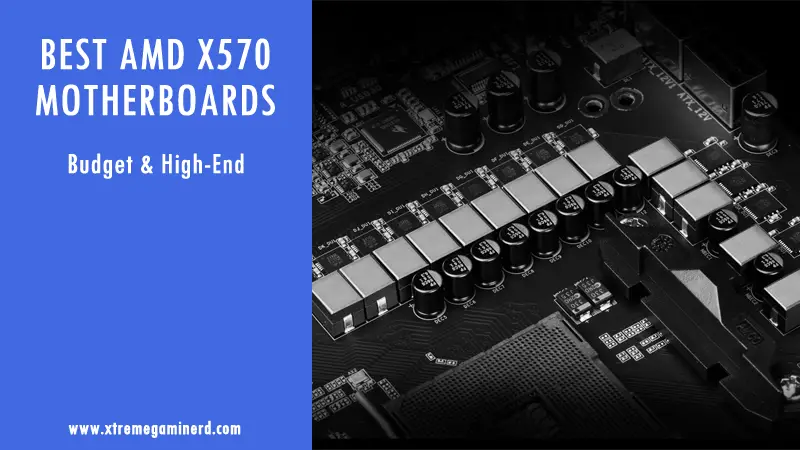 Even though B550 motherboards are considered great for overclocking, they still lack some crucial features which don't allow users to upgrade and use components on them like the X570 chipset motherboards. AMD has been very successful with the 3rd gen Ryzen overclockable processors such as the Ryzen 3300X, Ryzen 3600, and Ryzen 3700X which provide the best value for money.
For these overclockable processors, you will need the best motherboards that are equipped with high-quality VRMs, heavy heatsinks for maintaining good temperatures, and better support for multiple components at the same time. While you can get the job done with any B550 motherboard but in case you want Gen 4 PCI lanes for more bandwidth and better onboard troubleshooting features, then take a look at the motherboards listed below.
---
When you want good performance without spending over $200, then the MSI MPG X570 Gaming Plus does the job that no one can do. For a price less than $200, this is one of the best motherboards for Ryzen 3rd gen processors like Ryzen 5 3600 because it has all the features that include powerful VRM, heatsinks, multiple components support, and latest technologies for connectivity that a six-core processor would need.
Nonetheless, you can use it for something like Ryzen 9 3900X but I don't recommend it for a very high-end processor because you won't be able to overclock them strongly as they should be. Taking its specs into consideration, there are a lot of things to explain and it is definitely better than the previous X470 chipset boards. It has a 10 power stage VRM that uses doublers for more stability in overclocking and they are cooled by decent heatsinks. Not only that but the southbridge and the M.2 slot above the PCI-Ex 16 slot are also having good heatsinks.
It has 2x M.2 SSD slots and 4x DIMM slots that can support up to 128GB of DDR4 RAM overclocked up to 4400MHz which is insane for this price. For upgrading the Bios, MSI has also put a BIOS FLASH button at the rear to make it easy for you to update it. Lastly, for cooling, it has a total of 6x Fan headers including the CPU and AIO fan headers which aren't present on many good X570 motherboards that are more expensive than this one. So, there are some really good features for $160 on this board which you can take advantage of without spending a lot of money.
---
Asus is definitely the best motherboard maker in the industry and produces very reliable motherboards that perform very well. The only CON with Asus boards is that they are expensive than the others. But when you take a look at this one, you will say that it is definitely one of the best value motherboards for under $200. It has a powerful VRM with 12 phases that use doublers to make the overclocking stable and are cooled by heavy heatsinks on both the VRM Mos and VSOC.
It has similar support for memories like the MSI MPG X570 Gaming Plus and you can install in it highly overclocked RAM modules if you use the 3rd gen Ryzen processors but in case you use something from 2nd gen, then the max support is up to 3600MHz. For storage, there are 6x SATA ports, two of which are located at the right side and 4 at the bottom-right corner for making it easy to connect the cables as per your requirement. For faster storage, you can install up to 2x NVME SSDs but unfortunately, none of the M.2 slots is equipped with any Aluminium heatsink but surely the southbridge is having a fan for better cooling.
It is without a doubt one of the best choices for overclocking any 6 core processor but there are a few things lacking on it like onboard troubleshooting buttons, BIOS Flash button, USB 3.1 Type C port etc. which could have made it the best value motherboard. But if you are Ok with all of these then you can go for it otherwise, the next motherboard in the list is what I recommend to most of the PC Builders.
---
If you want to know which is the best value motherboard, then my answer is Gigabyte X570 Aorus Elite which beats all of its competitors for $200. It features 12+2 power phase VRM which uses doublers which is enough for overclocking even an 8 core processor like Ryzen 7 3700X. This motherboard will help you build a very powerful gaming PC with an 8 core Ryzen CPU and you will be able to overclock it strongly with a decent CPU cooler.
It has 2x M.2 slots out of which one is covered with an aluminium heatsink shield and the southbridge is also cooled with a big heatsink that has a small fan in the center. There are 2x PCI-Ex 16 slots of which one uses steel armor for more strength and will be helpful in handling heavy graphics cards like a triple fan RTX 2080 Ti. The board features RGB as well as ARGB fan headers for extending the RGB lighting which can be synced with the RGB lighting on this motherboard with the help of Gigabyte APP Center.
The board also has a USB Type C port that is great especially when you have a chassis that has a Type C port at the front panel. But keep in mind that this motherboard also has some limitations. The first is that it doesn't have any BIOS FLASH button and has only 4x Fan headers in total. But if you want the best overclocking for $200, then this is the best choice indeed.
---
The MSI MPG X570 Gaming Pro Carbon Wifi is a next level mid-high-end motherboard that features better specs than what I have listed before at a significantly more price. This motherboard has exceptional heatsinks for cooling which are extended from the southbridge towards the M.2 SSD slots and will send the air through the fan towards your NVME SSDs. The VRM also has decent heatsinks which cool the 12 power phases which use doublers for more effective overclocking.
The board has some good onboard features like 6x fan headers including the CPU fan header and AIO header, RGB as well as ARGB headers for RGB lighting and EZ Debug LEDs for knowing the possible causes of malfunctioning. The I/O of this board also features BIOS Flash button and as its name suggests, there is inbuilt wifi adapter in it which lets you connect wirelessly to your router for internet connectivity so you don't have to buy a wifi card separately.
Unfortunately, there aren't onboard troubleshooting buttons on it despite its cost but it surely has RGB lighting that none of the above motherboards has. For $260, this one is a fine option for any mid-high-end Gaming PC.
---
This one is the ultimate choice for any high-end Gaming PC because it is the first motherboard on the list to feature real heavy heatsinks that have a copper heat pipe for heat dissipation. As there are 12+2 power phases in total, it requires some serious cooling for strong overclocking. By just putting a lot of chokes on the motherboard, you can't expect it to overclock with cool temperatures. You will need a good heatsink which this motherboard has.
The I/O cover which covers the VRM heatsink has RGB lighting and there are multiple RGB and ARGB headers as well that you can sync with the motherboard lighting to make your system attractive. Gigabyte has also taken care of cooling other devices as well. There are 3x M.2 slots on it and all of them have the aluminium heatsink. For graphics cards, there are 3x PCI-Ex 16 slots out of which two use Armor steel for more strength to provide support to heavy graphics cards. As this board supports Nvidia SLI, you can use two Nvidia graphics cards for the best gaming experience.
For cooling your chassis, there are 4x fan headers and 1x AIO pump header that will ensure that you have balanced airflow in your case. The board, however, has the BIOS Flash button on the PCB itself and not at the I/O which makes it difficult to update the bios because you will have to open up your case every time you have to do it but nonetheless it's a rare occasion. This board also doesn't feature any onboard troubleshooting features which I believe is really a CON for it because it costs $300.
But on the other hand, I believe that this one is really good for overclocking and will take your processor to its full potential which is what need for a high-end gaming build.
---
If you want to overclock any Ryzen CPU strongly without any compromise, then go for the ASRock X570 Taichi which costs only $40 more than the Gigabyte X570 Aorus Pro Wifi and gives you all the features which you don't have on the latter. There are troubleshooting options on the board like the LCD Display for PostCode at the bottom with Power and Reset buttons. The PCI section is covered with a shroud that makes its look sick and the RGB lighting at the chipset, I/O, and on the right side of the PCB will illuminate your whole system.
The VRM used on this board uses 12+2 power phases and uses premium 60A power chokes which provide enhanced VCore voltage which increases the stability. This is more than enough for strong overclocking and the heatsinks used to cool the VRM are heavy that also have copper heat pipe for more heat dissipation. This board uses 3x PCI-Ex 16 slots with Steel Armor and supports up to 2-Way Nvidia SLI and 3-Way AMD CrossfireX. For storage, there are 8x SATA ports and 3x M.2 slots which makes it future proof for storage although you won't be able to use all of them at the same time.
At the I/O, it has CMOS Clear button as well as BIOS Flash button for easy updation of BIOS, Wifi Antenna connectors and a lot of USB ports. This is the best board for $300 and there is no other board that comes closer to it for this price and this is the best choice for high-end CPUs like Ryzen 7 3700X or Ryzen 9 3900X.
---
If you want a no-compromise board for your build then consider buying this one because I have found nothing bad in it at all. It has everything which no board above has, be it the VRM, aesthetics, or onboard troubleshooting. The look of this motherboard is also fantastic with orange accents on heatsinks. The southbridge has a very sick looking heatsink that has a small fan that distributes the cool air to the M.2 slots and thus they will cool more effectively.
The VRM consists of 12+2 power phases with doublers and has dense heatsinks over it that include a long copper heat pipe that goes through both the heatsinks on the VRM and comes down to the southbridge. This is really a spectacular design for cooling and in no way you can have any problem in overclocking even a Ryzen 9 3900X.
For further cooling, it has 7x Fan headers including the CPU fan and AIO headers and all of them are distributed at different places for easy connection. For troubleshooting, it has onboard features like LED Display which shows the Error code and also the EZ Debug LEDs which makes it really easy to find out the component to which the problem is associated. There are also Power and Reset buttons available at the bottom along with a tuner to overclock your CPU easily.
At the rear, you will get two buttons which are BIOS Flash and Clear CMOS. The Clear CMOS is particularly helpful when your system runs into a problem and doesn't boots up after you mess up with something in the BIOS. All of these features are outstanding for any high-end extreme build but you must have a few thousand dollars in your pocket for your PC as this motherboard costs $400.
---
One of the top high-end motherboards that can let you overclock even a Ryzen 3900X strongly comes from the ASUS catalog. This board uses 14+2 power phases with IR3555 MOSFETs for more stability in overclocking. This one gives a tough competition to the MSI MEG X570 ACE and provides so many additional features including onboard troubleshooting features like Rest/Start buttons and LCD display for displaying error codes.
You can easily get any top of the line component for this motherboard and it will support it out of the box. This means no matter how highly overclocked memory you want to use on it, you can use it although I still recommend going with a 3600MHz or 3733MHz RAM at the most. For storage, there are 8x SATA ports and 3x M.2 slots and for the internet, it features a high-performance Ethernet that supports up to 2.5Gbps speed and also a Gigabit Ethernet both of which are protected by Asus LANGuard.
For cooling and RGB, there are several fan headers as well as ARGB headers, and also a USB Type C port for the case front panel. The only major drawback of this board is that even at a price that crosses the $350 mark, it isn't equipped with a Wifi adapter which is ridiculous and you will have to use a Wifi adapter or a PCI card for that.
---
This is the king of all the X570 motherboards and everything it has is killer, be it internet connectivity, audio, cooling, VRM, aesthetics, component support, and troubleshooting. MSI MEG X570 GODLIKE is made for no-compromise performance and can handle any top of the line Ryzen processor you throw at it including the Ryzen 9 3950X. This board features a total of 18 power phases in the VRM using doublers that is insane and are cooled by sense heatsinks that use a copper pipe that continues through the chipset which uses Frozr heatsink design.
There are 2x 8 pin EPS power connectors so nothing stops you to supply as much as power you want to. The board has insane support of memory with up to 5000MHz of frequency which is right now very difficult to achieve. For graphics cards, you can install up to 2 Nvidia graphics cards for 2 way Nvidia SLI or up to 4 AMD GPUs for 4 way AMD Crossfire which I totally don't recommend doing despite this board having this feature. The max recommendation is using 2 GPUs at the same time which is more practical and useful for getting more performance.
For aesthetics, it has RGB everywhere and also an OLED display panel beside the RAM slots that shows the system status and adds to the looks. For the internet, it has Killer 2.5G Gigabit LAN, Wifi 6, and Killer Xtend. The board also comes with additional peripherals for getting most out of it that include a Wifi antenna, 10G Super Lan card, M.2 Xpander Z, Corsair RGB LED expansion cable, and other RGB cables for different purposes.
This board isn't cheap and you should only buy it if you have at least $3000 in your pocket to build your PC as it comes with a price tag of around $650.
---
Recommended CPUs for above-listed X570 Motherboards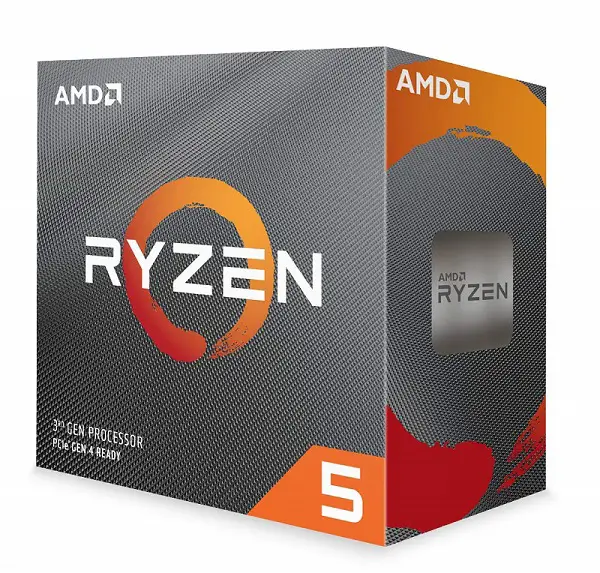 AMD Ryzen 5 3600 has been the most recommended processor right now for gaming and productivity not only by me but also by the top tech experts all around the world. This makes Ryzen 3600 one of the must-buy processor for a motherboard like MSI X570 Meg or Asus Prime X570-P. This is a 6 core and 12 thread processor with a base clock of 3.6GHz and a boost clock of 4.2GHz.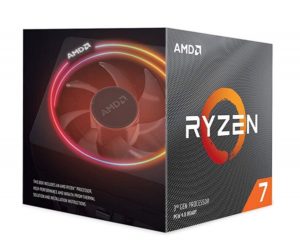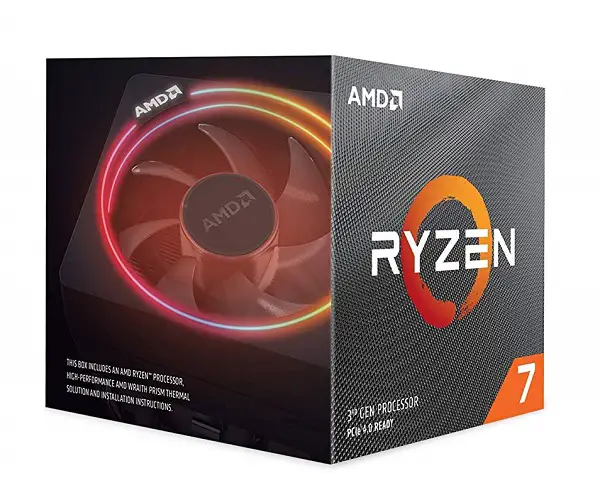 AMD Ryzen 7 3700X is the best equivalent to the i7 9700K with 8 cores and 16 threads and performs actually better in multitasking. The processor is clocked at 3.6GHz and has a boost clock of 4.4GHz. It's perfect for any high-end gaming PC as well as for those who use programs that are mainly dependent on CPU. It's recommended for motherboards like Gigabyte X570 Aorus Elite, Aorus Ultra or AsRock X570 Taichi.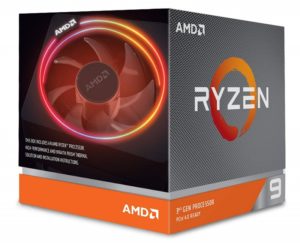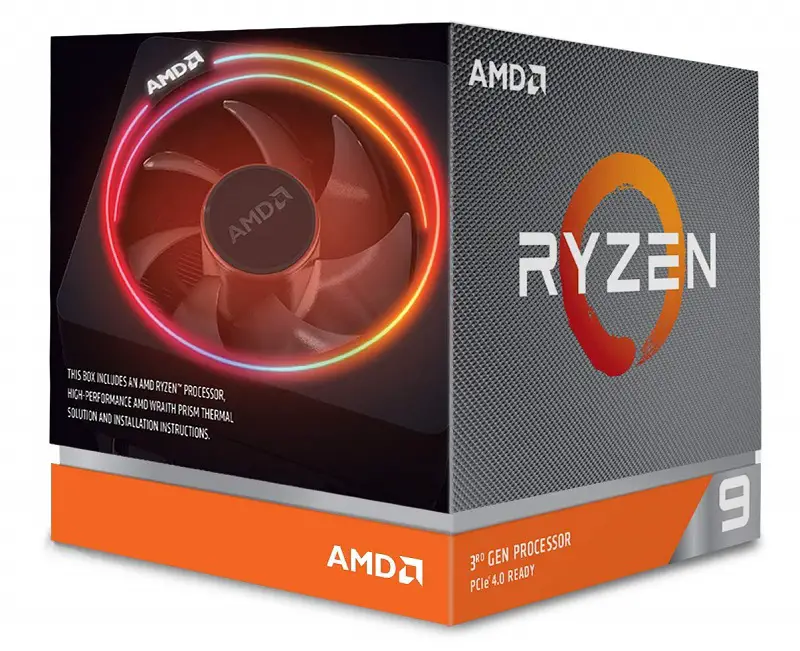 Ryzen 9 3900X is a monster 12 core and 24 thread processor that is only recommended for those who use their PCs intensively doing many CPU-dependent tasks at the same time. I don't recommend this for gaming though because Ryzen 3700X will be more than enough for that. It features a base clock of 3.8GHz and a boost clock of 4.6GHz and would be good to use on MSI MEG X570 ACE or Asus ROG Crosshair VIII Hero X570.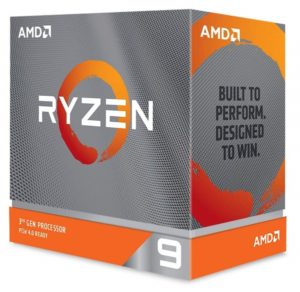 Ryzen 3950X is the highest-end processor in the Ryzen series which features 16 cores and 32 threads. So, in simple words, it is twice as powerful as the Ryzen 7 3700X but has even higher clock speeds. Its base clock sits at 3.5GHz while its boost clock can go up to 4.7GHz which is massive and this makes it the most powerful 16 core processor in the world. It's best to use it on MSI MEG X570 GODLIKE.
FAQ
Should I get x570 vs x470?
While X470 motherboards serve the purpose for up to Ryzen 3rd gen processors, the X570 chipset brings some more quality features over the X470 for the same price. X570 motherboards bring faster USB technology and Gen 4 PCIe lanes. Also, X570 motherboards are better at supporting highly clocked memories than the X370 and X470.
Is x570 future proof?
Well, future-proofing is not guaranteed for anything in PC industry for more than 3 years because when a new CPU lineup is released, companies tend to release another chipset series in motherboards. This new chipset will be much better than the previous one in supporting different kinds of stuff relating to CPU, storage and RAM. But if you want something that can just support the components properly for a couple of years ahead, then surely X570 will do that.
Why do x570 motherboards have fans?
As the X570 chipset gets hot easily and needs a fan to cool properly but if it doesn't spin then you will have even more problems.
Does x570 support Zen 3?
There is right now no clear evidence on this but seeing how AMD releases its new CPUs and motherboards we can say that it is more likely that the X570 will support Zen 3 processors, unlike Intel which generally switches the socket in around 2 years.
Is there any good Micro-ATX X570 motherboard?
Currently, there is only one Micro-ATX X570 motherboard in the market that was released by AsRock, it is ASRock X570M PRO4. Though it's not great for overclocking, it's surely good for mild overclocking and gaming. Although it's small but it does have a lot of good features like 4x DIMM slots, 2x M.2 slots, 2x PCI-E x16 slots, 1x PCI-E x1 slot, and 6x SATA slots. This amount of slots and ports are generally present on a full ATX motherboard.
Conclusion
X570 chipset is one step ahead of all the chipsets we have right now and the technologies they provide are exceptional. The upgrade over the X470 chipset is outstanding and you will be able to build a good high-end Gaming PC or a productivity PC for the price that you never thought before. AMD is really going ahead with their processors, motherboards and graphics cards right now and it's really a good time for building a Gaming PC for yourself because everything right now has appropriate prices.
In case, you get stuck anywhere and want suggestions for buying an X570 motherboard or for building a Gaming PC for yourself, leave a comment down below and I will be there to help you!