According to some reports, the next-generation graphics cards from AMD and Nvidia will be way stronger than we currently have today. A prominent leaker kopite7kimi tweeted about the new AMD and Nvidia graphics cards and how much powerful they will be.
-5nm(no matter TSMC or SEC)
-AD102 in transition or GH202 in revolution?
-RDNA3, GFX11, how does AMD reach its perf goal? Double the SIMD in CU?
-How about Intel?

— kopite7kimi (@kopite7kimi) May 22, 2021
Right now it's a rumour but almost all of the leaks of this user proves to be correct. According to these tweets, Nvidia's two next-gen graphics cards, which are Ada Lovelace and Hopper, are going to be 2.2 to 3.0 times faster than the Ampere.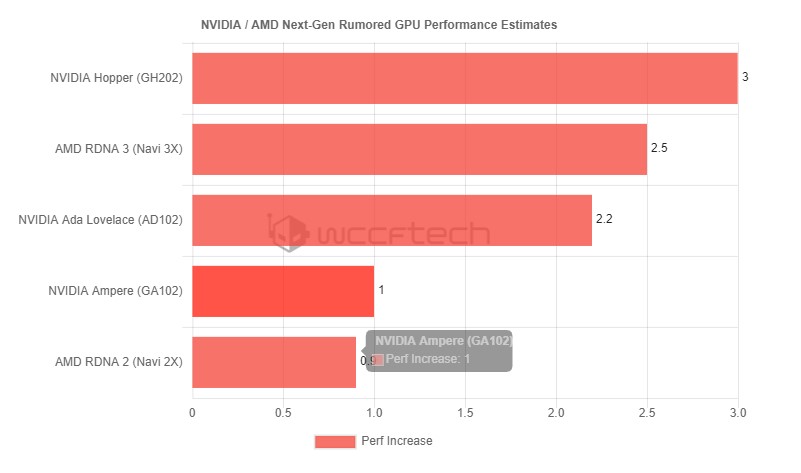 Similarly, the AMD's RDNA 3 ie., graphics cards based on Navi 3 will be almost 2.5 times faster than the Ampere. All of these chips will be made on 7nm and we can see up to 100Terflops of FP32 performance in a single card. This is insane considering that RTX 3090 which is Nvidia's flagship card features 36TFlops.
So, 3 times the performance right there. Ada Lovelace won't be a significant upgrade over Ampere but according to the tweets, Hopper will be revolutionary and will dominate in every area. Right now to buy a single graphics card is difficult but I hope that the shortage problem gets fixed before Hopper 😁.