Generally, open-world games are more demanding than normal games due to their massive maps and the amount of rendering they require. Combined with features such as freestyle fighting, air vehicles, shooting mechanics, lots of buildings, giant fields, and a big collection of road vehicles easily puts a lot of load on the computer.
However, there are a lot of open-world games that don't require high-end specs despite featuring each of these features. Unfortunately, there is no latest open-world game with great visual quality that can run on a potato PC but the following games can.
Each of these games was and is still popular to date due to their unmatched gameplay and will run easily even on integrated graphics. That means, most of them can run even on your office laptop. Going through many, I find the following 14 titles to give a shot whenever you feel like you are bored and want to explore massive worlds to find amazing things.
GTA III/Vice City/San Andreas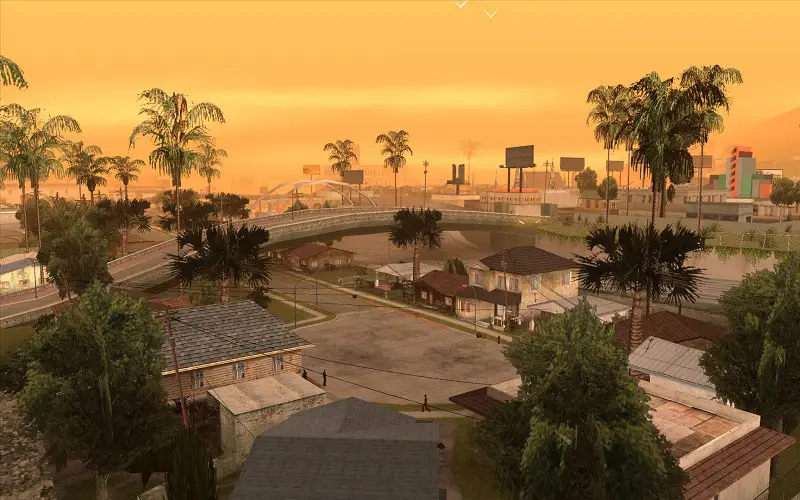 Grand Theft Auto is where our open-world gaming experience started. Almost all the 90's kids remember the GTA trilogy particularly the San Andreas. These games were ahead of their time and to this date, nobody can complain about them.
Not only these are fun to play and explore but they actually run well on potato PCs. You just need a dual-core processor, 1GB of RAM, and integrated graphics to run all of these well enough. I used to play these on Pentium 4 and only 512MB of RAM. Even my iGPU was trash but it still ran them pretty well.
Each of these features different story modes where you have to complete missions that will include stealing, killing, fulfilling jobs, and entertainment. The best part of these games, however, is going on a rampage with all the 5 stars activated and eliminating all the police force, just for fun.
Mafia 2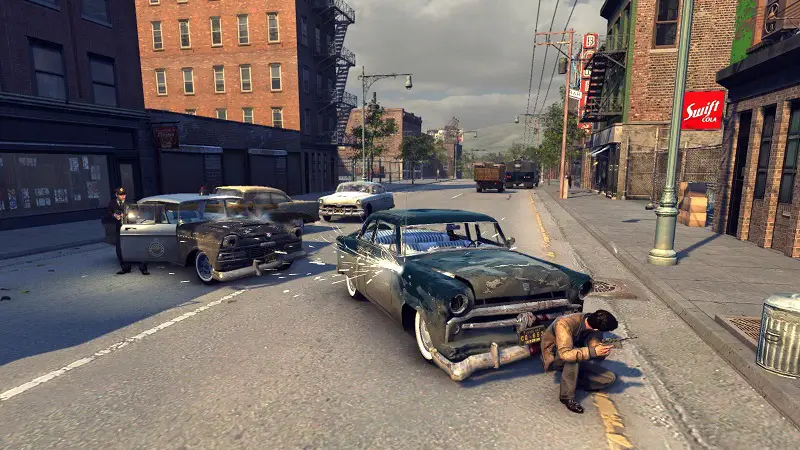 Mafia 2 features 50s time in Europe where you can drive the old hot rod cars and wear the gentleman suit and a hat. All the weapons, tools, and architecture will take you back to the past where you can learn things that you may not have known before.
The game has its own physics and gameplay that is different from the GTA but it still kinda looks like GTA when you are watching the gameplay until you pick up the mouse/controller yourself. This game is very low demanding and you can expect it to be as such seeing its graphics.
The graphics, in my opinion, are still awesome for a game that is ten years old but only requires a low-end GPU or a decent iGPU for playing with good fps. You will need a dual-core processor, 2GB RAM, and just 10GB of storage space to install the game which is comparatively much lower than the modern titles.
Sleeping Dogs: Definitive Edition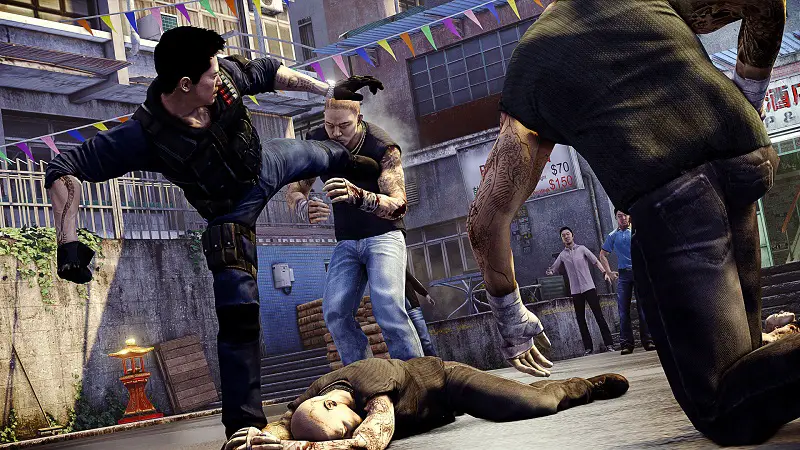 I am still playing this game. It was released in 2014 and, therefore, it is obviously more demanding than Mafia II and GTA. However, it can run well with any low-profile graphics card like GT 1030. If you have an even lower-end GPU, then it is recommended to use medium settings for playable framerates.
It requires a dual-core processor, quad-core for better performance, and 4GB of RAM. The game has fantastic fighting mechanics that gives it an upper hand over most open-world games. You work as an undercover special cop and you level up your skills as you complete different missions and learn martial arts on the way in Hong Kon.
Far Cry 2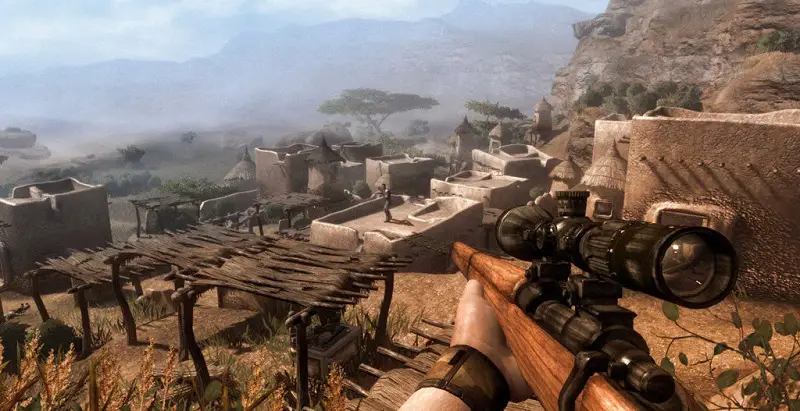 I remember playing Far Cry 1 when I was in school but played it again when I was in college as the game felt so difficult. Far Cry 2 is the sequel to the original Far Cry and was published by Ubisoft. This game is love for fps lovers who love to annihilate enemies using rifles, snipers, pistols, and bigger weapons. However, you do get an option for stealth kills in different places.
Far Cry 2 was released in 2008 and requires very low specifications. You need a Pentium 4 processor or better and just 1GB of RAM. The game will run just fine on any integrated graphics but it will be much better if you use something like GT 1030. Or if you are having the latest Ryzen APU with integrated graphics, you won't need a dedicated GPU.
Just Cause 2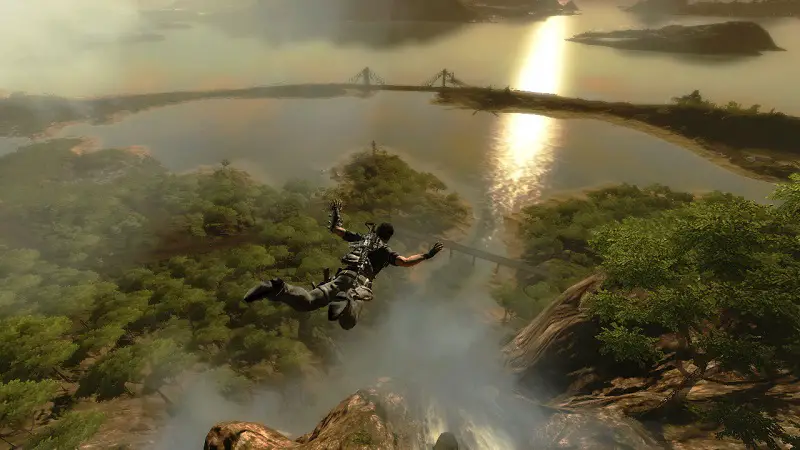 Released in 2010 as a sequel to Just Cause, this game features a lot of action that you cannot do in other open-world games. Simply think that you are a normal person with extraordinary abilities. Drive cars, fly jets, jump from a plane, do freediving, or land from a parachute. This game is very dynamic and traveling fast is its essence.
Many consider it the best open-world game of all time and it runs well on any entry-level PC. You don't need a GTX 1050 or an Intel Core i5 processor to run it. Just a Dual Core CPU with 3GHz clock speed, 2GB RAM, and 10GB of storage drive space. For playing it on good graphical settings, it is recommended to use a budget graphics card but it will easily run on any decent iGPU.
Fallout 3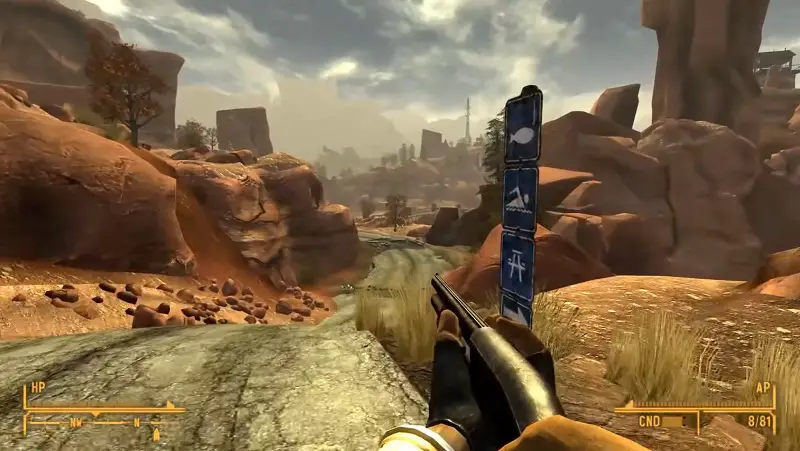 Fallout 3 is the third installment in the Fallout series and brings a totally different era and environment to explore. The game takes place 200 years after the great war in 2077 and all that remains behind is a deserted city due to the nuclear explosion. People and animals are converted into zombies and monsters and you need to fight them to find your loved one.
The game is very well optimized and can run even on your office laptop. It requires a decent dual-core processor, 2GB RAM, only 7GB storage space, and a video card with just 256MB of VRAM. This is literally saying that you can run it on a potato PC.
Assassin's Creed I/II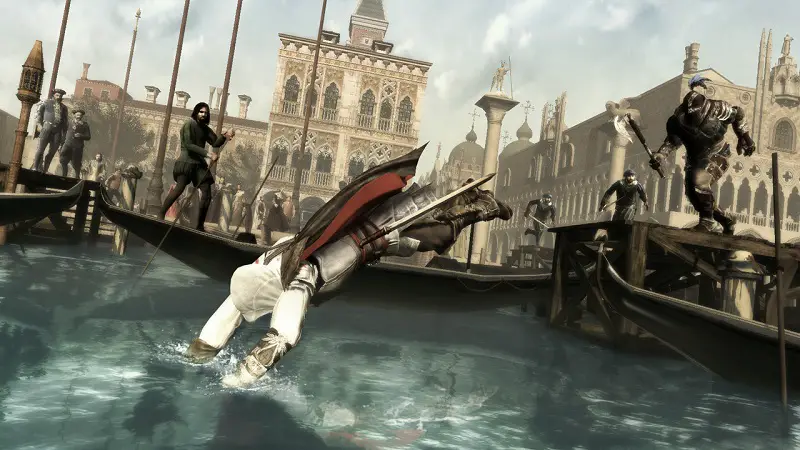 I remember playing the very first Assassin's Creed game on my friend's laptop years ago. I think it had Intel HD 4600 iGPU that is inbuilt on a Core i5 4th gen laptop CPU. It wasn't the best experience on the highest settings but lowering some settings made it much smoother. However, if you are having a recent iGPU or even a dedicated video card, you are good to go.
Originally inspired by the Prince of Persia, Ubisoft's Assassin's Creed series is a huge hit and has a dozen installments. The first two parts namely, Director's Cut and 2 can easily run on potato PCs. The game features stealth, parkour, adventure, and sword fighting that is uniquely exclusive to Assassin's Creed games.
Godfather 2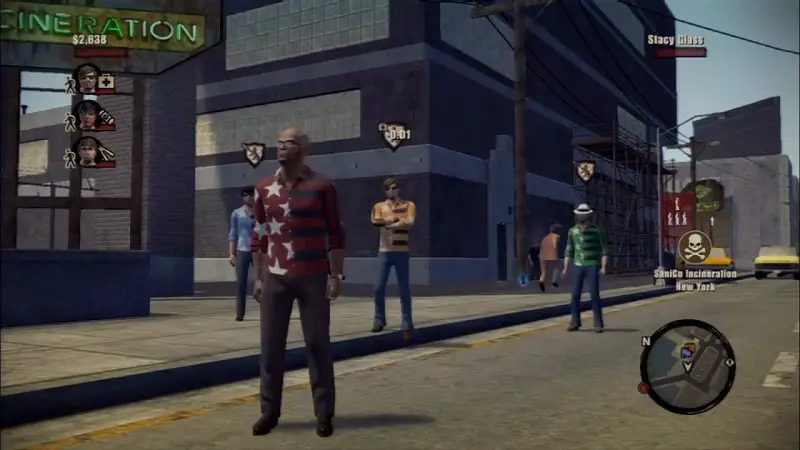 Godfather 2 was a highly underrated game of its time. It is as good as any other gangster game where you can enjoy completing missions that require you to develop and promote the members of your crime family. The game was released in 2009 and while it didn't feature the best graphics, it helped it run easily on low-end computers.
The game requires a Pentium 4 processor, 2GB RAM, and a low-end GPU like Nvidia Geforce 7800 GT. Unfortunately, the game isn't listed on EA or Steam, so you have to search on the internet where some sites still provide its installation files.
Batman Arkham Asylum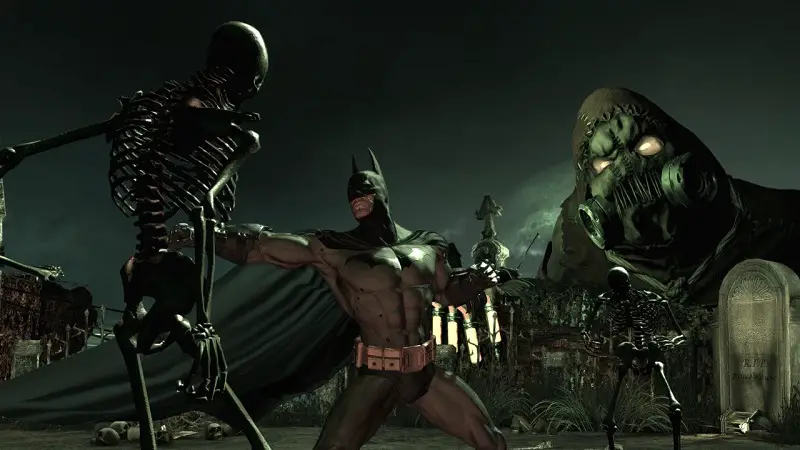 I was surprised to see that a game released in 2010 can have such beautiful graphics and gameplay. It is probably my first ever Batman game that I loved so much. I used to play it with my potato PC with Intel Core i3 2120 and Nvidia GT 210 and it run well enough even on these specs.
The game features enjoyable action-packed fighting mechanics and options to explore the city. As Batman, you can now enjoy the ability that you always dreamt of. I genuinely recommend this game to everyone who wants both campaign and open-world features in a single place.
Saints Row: The Third/IV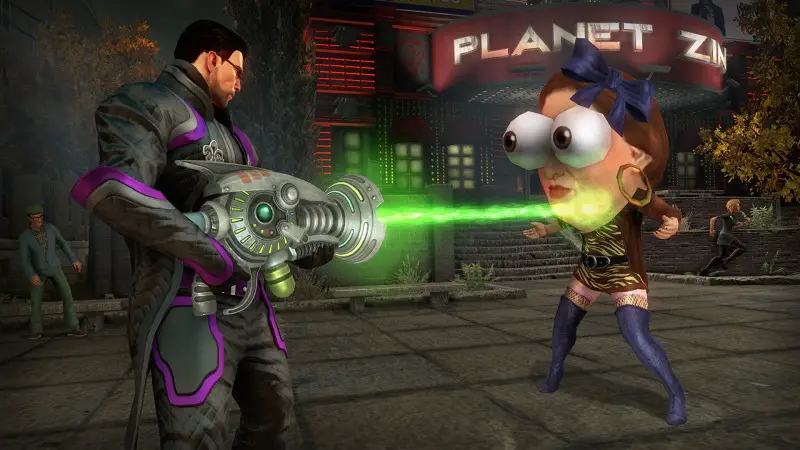 Aside from being a massive open-world game to explore, this game is so funny with different styles of taking down the people or enemies. You will get to use strange weapons and different types of missions in these two parts. Both the third and fourth parts are popular for their unique playstyle and possibilities of many things you cannot do in other games.
However, these games aren't as demanding as the other games listed above. You will actually need a fine budget GPU to run both of them, especially the fourth part. However, an iGPU will also work well if it is from the latest Intel processor or Ryzen APU. Other requirements such as processor, RAM, and storage space aren't worth bothering about.