LED Customization and Software
Backlight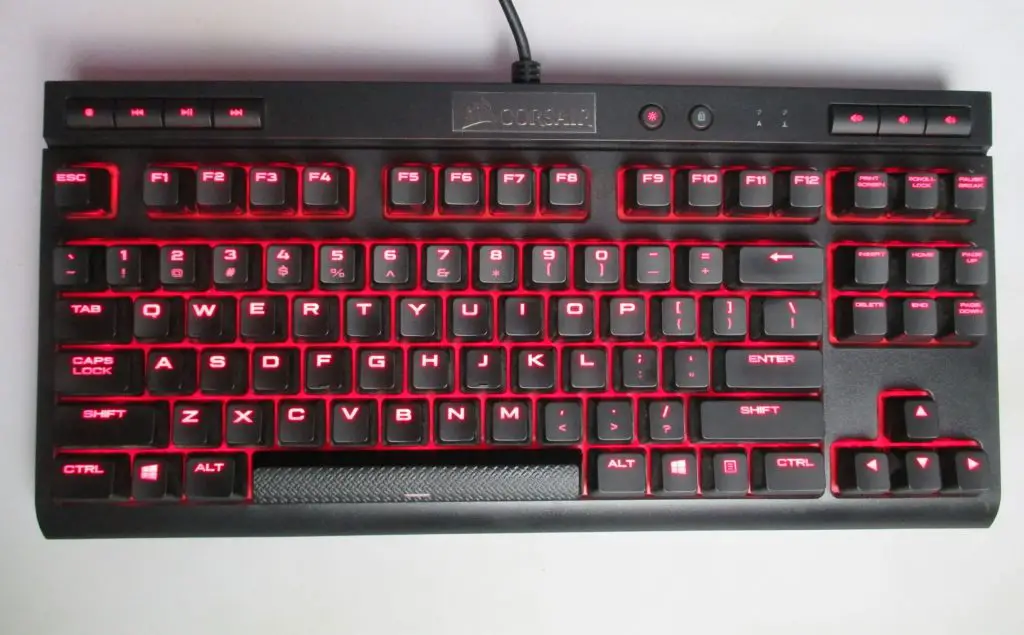 The keyboard comes with a single colour LED lights which are RED. Unfortunately No RGB here but you can expect this for $80 although some keyboards come with RGB at this price but the quality is compromised which I feel shouldn't be compromised for RGB. With lights ON, the LEDs are clearly visible and have a good brightness at all angles. The LEDs are present above the switches and pierce through the translucent Texts with uniformity.
In dark, the lights are too bright and I like this because it can either be lessened or made brighter with the brightness key at the top. So, in both the dark and well-lit areas, you will be able to see the LEDs properly glowing.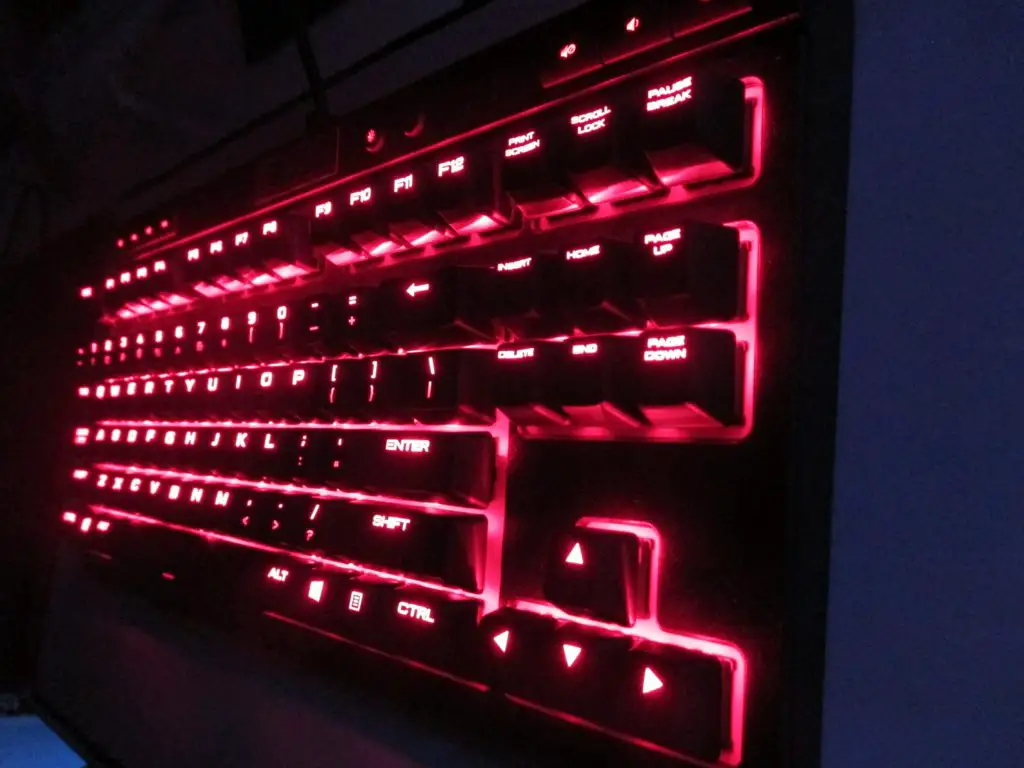 Customization and Performance
For customization of lights and performance, it uses the Corsair Utility Engine which is also used for gaming mice, headphones, and mats. The interface is simple and you can select your connected peripheral at the top.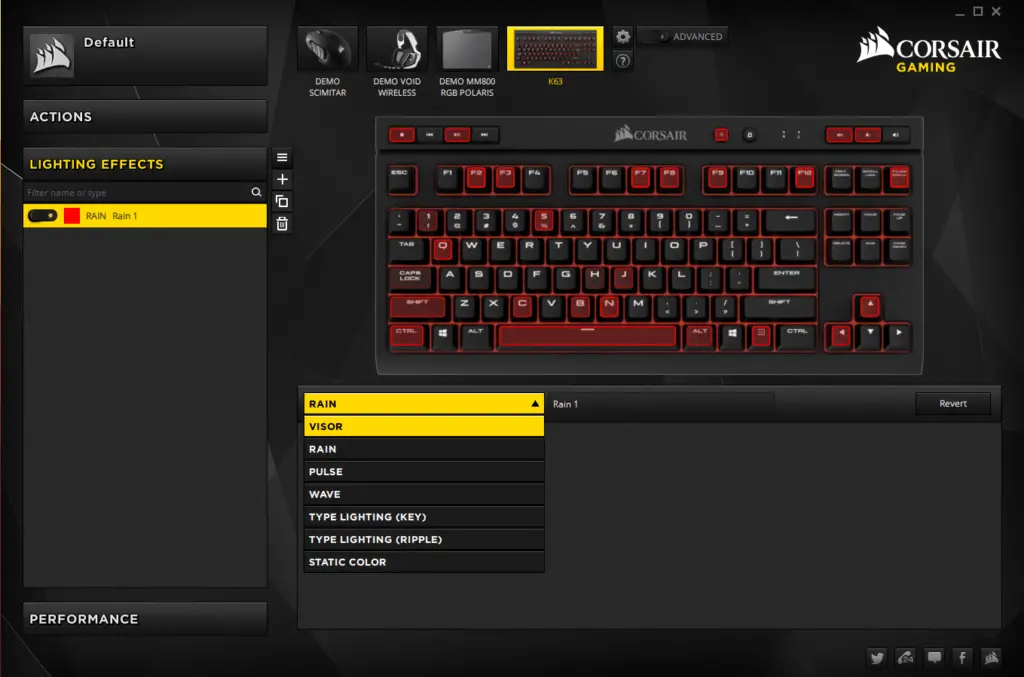 For customizing the colour effects, there are a total of 7 Effects which are Rain, Visor, Pulse, Wave, Type Lighting(Key), Type Lighting(Ripple) and Static. My personal favourite is Rain but Visor and Type Lighting are also very admirable. You can change the time duration and the speed of the effects and as said previously, the keyboard isn't RGB, so the amount of customization and effects are limited. The good thing though is that you can save your profiles for custom effects for the 1-Click change.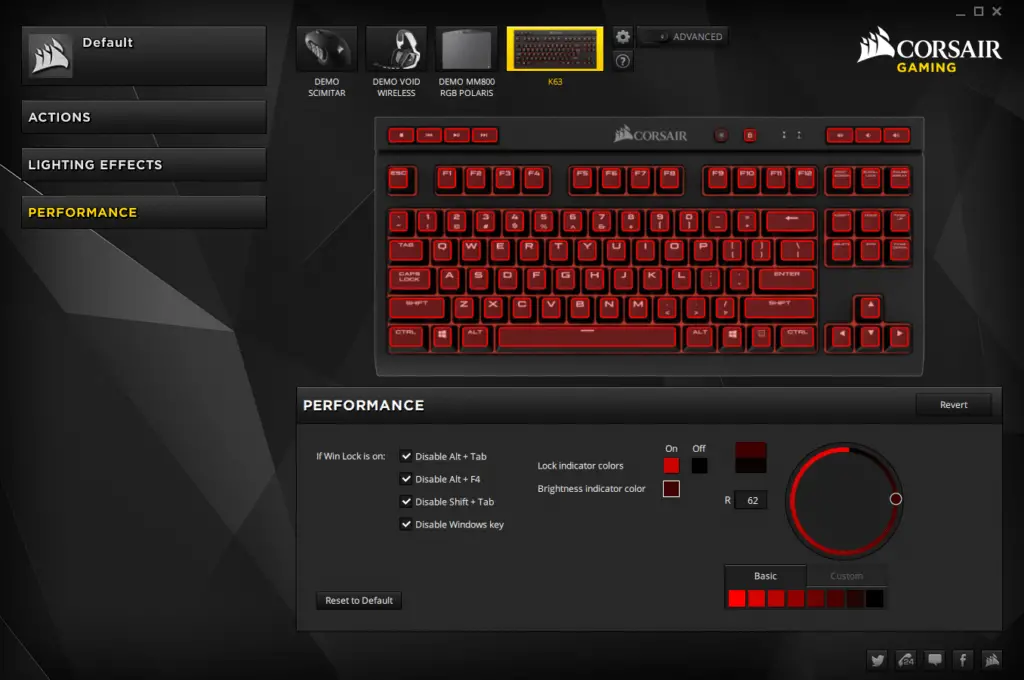 In the Actions Tab, you will have different functions like Macro*, Remapping, Profile Switching which you may or may not find useful. You can create several profiles for each action as well (*Macro is the function that registers your keyboard and mouse clicks in sequence and can be used with a single click instead of repeating those actions again and again).
Then comes the Performance which is related to disabling and enabling some features. From here you can either disable the Combo Keys or you can change the brightness of the Indicator LEDs. By checking on the Disable Al+Tab or Windows key, the combos won't work. This feature is for those who fear accidental combo keys pressing and they don't want their tabs to get switched or closed.
For Indicator LEDs, you can change the brightness of brightness key and for changing the brightness of the keyboard, you have three profiles. You can press the brightness key to suit the brightness of the keyboard LEDs to your needs. When you will change the brightness, you will see the difference between two keys like below.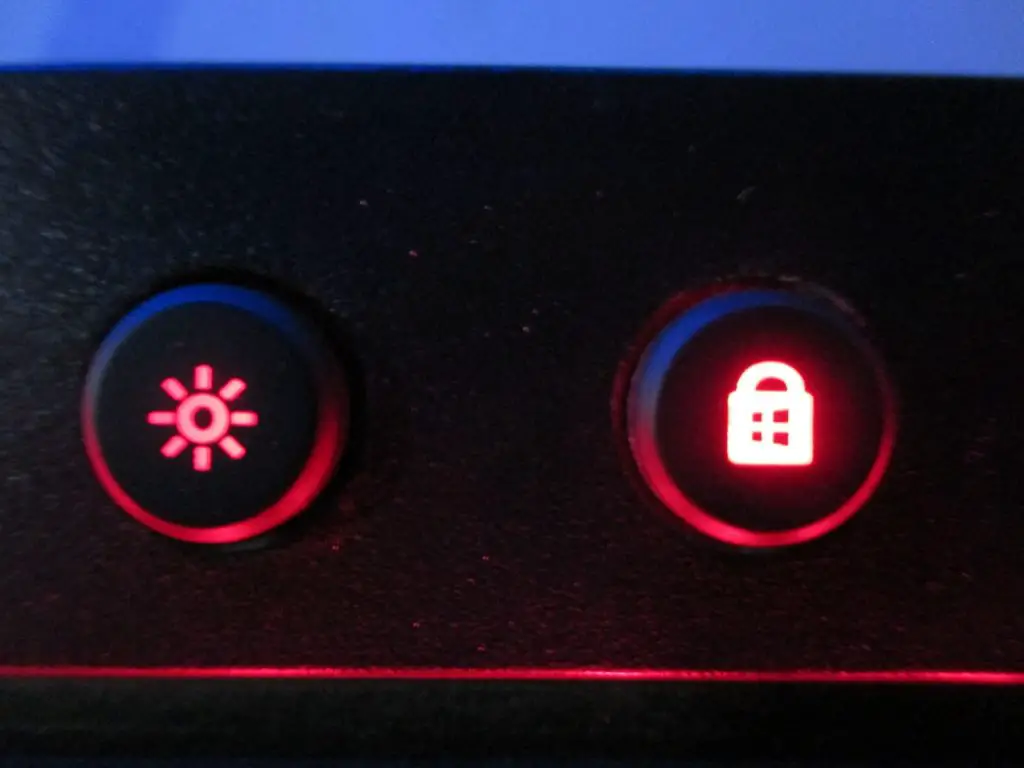 Offer Till 31st March