Intro
Reviewed By- Sarfraz Khan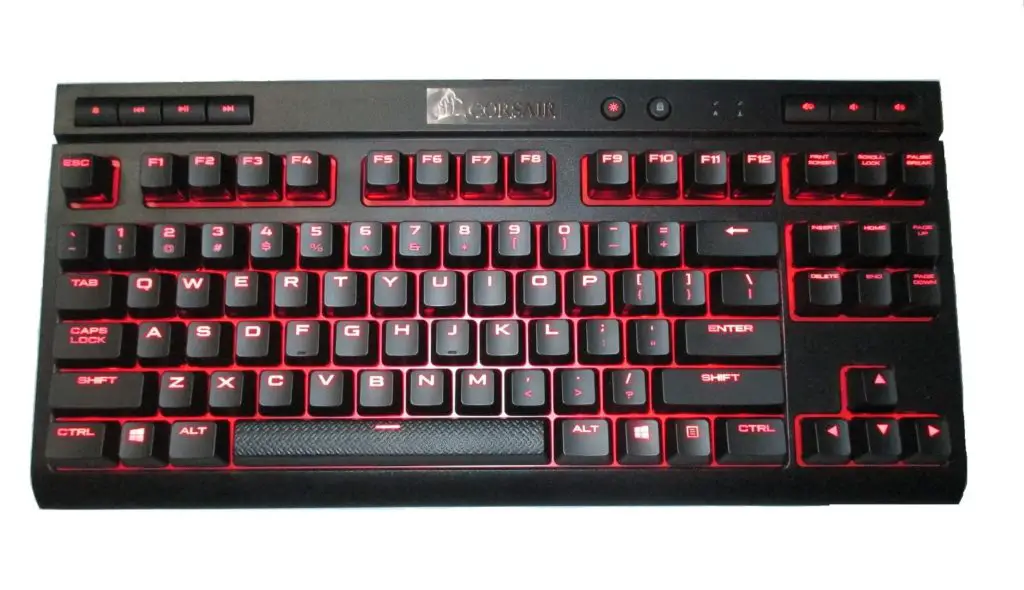 After using the Corsair K63 for around 2 months, I feel comfortable now to review and give my opinions on it. When I got it, I did not wanted to review it as soon as possible because it takes time to see what works properly and what doesn't. Having that said, I will explain each and everything that this keyboard offers and see if it is really a good gaming keyboard for $79.99.
Specs as provided by Corsair:-
| | |
| --- | --- |
| Key Switches | Cherry MX Red |
| Weight | 1.12kg |
| Keyboard Backlighting | Red LED |
| Dimensions | 365mm x 171mm x 41mm |
| Report Rate | Up to 1ms |
| Matrix | 100% anti-ghosting with full key rollover |
| Keyboard Size | Compact |
| Media Keys | Dedicated (MUTE, VOL DOWN/UP, STOP, PREV, PLAY/PAUSE, NEXT) |
| CUE Software | Enabled |
| Cable Type | Tangle-free rubber |
| WIN Lock | Yes |
| Warranty | Two years |
Looking at the specs, Corsair promises to provide the keyboard with Cherry MX Red Switches which are known to be silent along with 100% anti-ghosting. Corsair is well known to be the producer of the best keyboards around the globe and then comes brands like Cooler Master, Razer etc. As Corsair had similar keyboards to K63 previously like Corsair K55, K70, and K66, what exceptional Corsair K63 is providing you is the most important thing to find out. You will find a lot of Corsair keyboards that come with different MX Switches and different features. This one is a little different in features although, shares most of the features of the other Top quality mechanical keyboards like Corsair STRAFE.
Packaging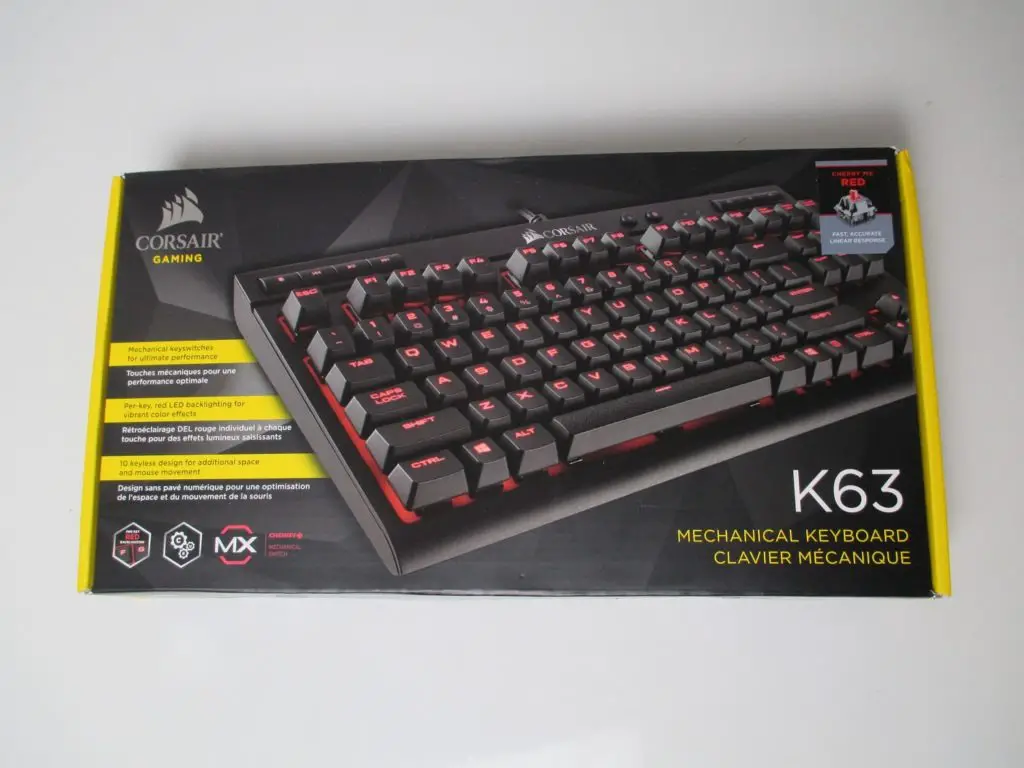 Packaging was very good. It came in a thick box that didn't take too much space. The box was neither too big nor too small. It was just enough to fit in the keyboard properly. Inside it, was the keyboard on top covered with a plastic packet and the cable was well tucked under the cardboard cover. The accessories included were the Warranty card and Manual. It also mentions the features of the keyboard on the front like Cherry MX Red Switches and some are on the sides and back.