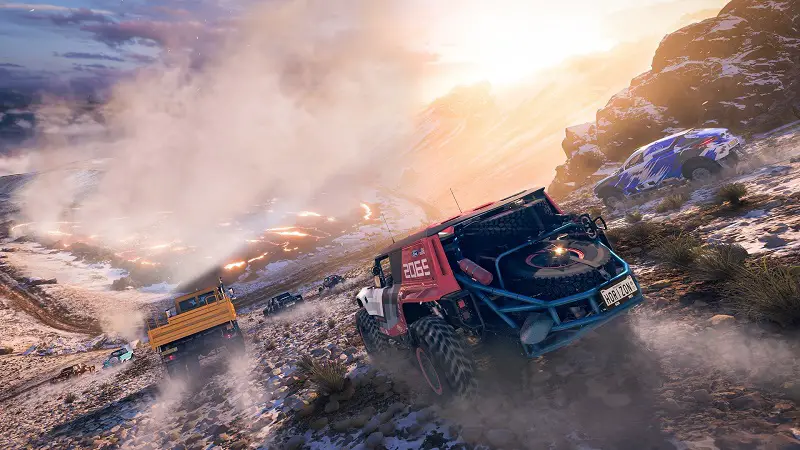 Forza Horizon 5 is set to launch on 9th November 2021 and Forza just answered the most important question. Fans wanted to know if Forza Horizon will need very expensive setups or will it run perfectly fine on older hardware as the FH 4 did.
Thankfully, Forza Horizon 5 is made to work just fine and according to the latest system requirements by Forza, it can run on 1st Gen Ryzen CPUs like Ryzen 1200 just fine. However, the recommended specs state Ryzen 1500X which is also not high at all considering how demanding games have become in the last 4-5 years. The game has ditched Ray Tracing in the gameplay so that it can run fine on older hardware, however, the cutscenes will include Ray Tracing.
As for the GPU, users can use RX 470 and above for the game to run just fine. From Nvidia's side, GTX 970 is the minimum requirement but the game will run well on GTX 1070 or AMD's RX 590. The Ideal Specs include Ryzen 3800X or Intel Core i7 10700K with RX 6800 XT or RTX 3080.
Its memory requirement is also fine with 8GB as the minimum and 16GB as recommended/Ideal. For installing the game, you will need 110GB of free space in your storage drive and Windows 10 November 2019 update(1909).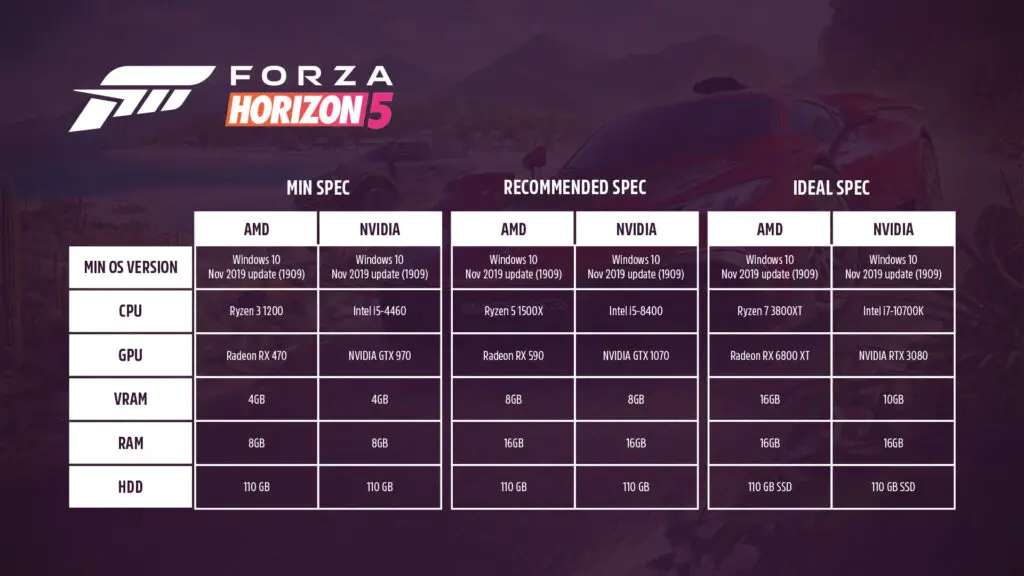 The Standard Forza Horizon 5 edition is priced at $59.99 while the Deluxe and Premium edition will cost $79.99 and $99.99 respectively. The game is set to launch for Xbox consoles and PC where PC users can purchase the game on either Microsoft Store or Steam.