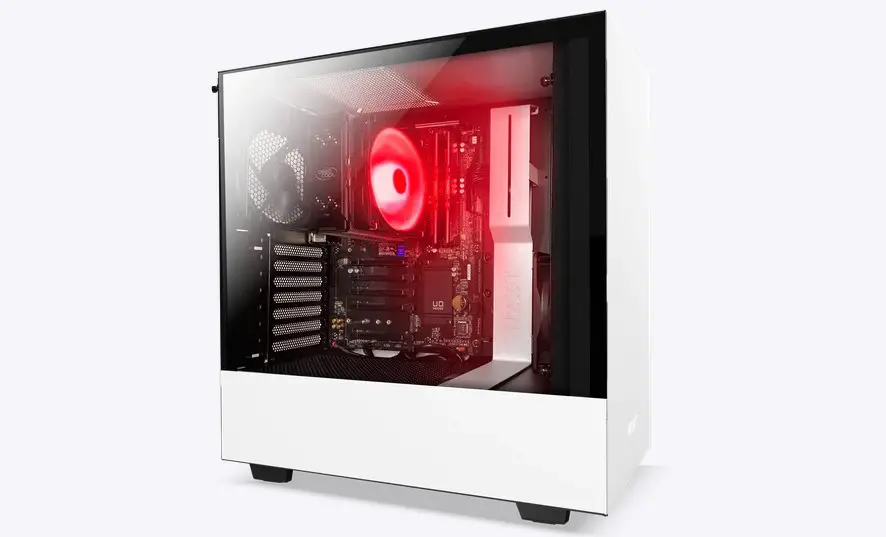 Unlike buying a graphics card separately, getting one with a pre-built PC is nowadays less expensive than building your own, thanks to the chip shortage worldwide. But wait, what if you can't get a GPU even with a pre-built 'Gaming' PC?
Take a look at the NZXT Foundation PC which features decent hardware but without any GPU. Don't worry, GPUs with pre-built PCs are still available and shall be available from different companies, although higher in cost but NZXT's this move tells how these companies are avoiding dedicated GPUs to sell their PCs to save cost.
The Foundation PC-H510 Edition features an AMD Ryzen 5 5600G APU that comes with an integrated graphics card. Ryzen 5600G comes with Vega 7 GPU with 7 Compute Units and is a top-performer in the integrated graphics cards category. However, it won't be maxing out games at 1080p like RTX 3060 or RX 6600. Still, it is better than having no GPU at all.
The PC also comes with 16GB memory clocked at 3000MHz, 500GB M.2 SSD, DeepCool Gammax GTE V2 cooler, a 650W Bronze power supply, a B550 chipset ATX motherboard, NZXT H510 chassis and Windows 10 Home. It also comes with 2 years of manufacturer's warranty.
If all those parts are purchased separately, this PC will cost around $700 and NZXT has priced it at $800. Considering that users are getting all of these things pre-assembled and 2 years of warranty, the price doesn't seem too bad but had NZXT equipped it with a dedicated GPU like GTX 1650 or GTX 1660, it would have easily cost $1200+.
It's expected that the GPU shortage will start to dwindle by the end of the first half of 2022 and GPU availability and pricing will normalise at the end of 2022. Meanwhile, we are hoping Intel to enter the GPU market with its Xe-HPG entry-level graphics cards and solve some availability problems for the gamers.