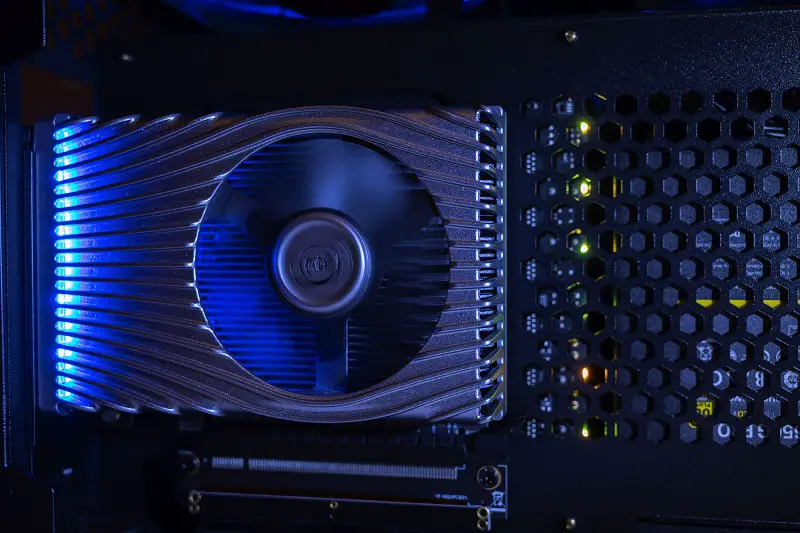 Recently, we got to know about AMD's two new graphics cards that are supposedly in preparation to launch in early 2022, now after several rumours related to the Intel Arch-Alchemist GPUs, sources are suggesting that there will be a new entry-level GPU in the series featuring specs such as 6GB VRAM.
The leak comes from Moore's Law is Dead where he confirms a couple of things while suggesting some of them aren't guaranteed. The graphics card that is in the talks is the Alchemist 128 EU featuring 128 execution units. This is one of the Arc Alchemist graphics cards that are going to launch in the first quarter of 2022.
Unlike the previous rumours, this time the sources suggest that it is going to feature not 4 but 6GB of GDDR6 memory and with a 96-bit memory bus width which was thought to be 64-bit previously. Tom suggests that this graphics card will be available in two variants: One for the desktop and one for the laptop. The laptop variant is going to feature a 64-bit memory interface and 4GB of VRAM.
These graphics cards are going to feature low power consumption of up to 75W while still featuring some overclocking. It is also said that there may be a 3GB variant of the desktop edition too. According to its specs, it is likely that this graphics card is going to cost less than $200 competing with AMD and Nvidia's budget graphics cards.