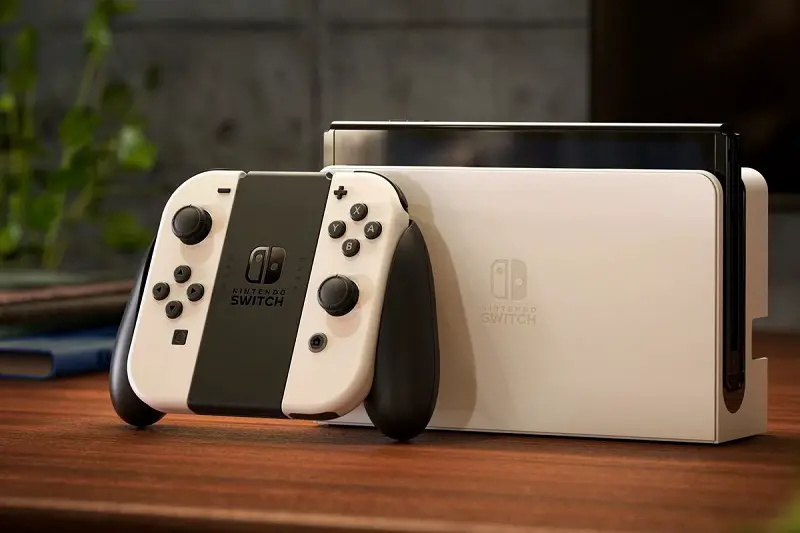 Earlier today, we came across a tweet from Nintendo of America. The tweet announced the upcoming variant of Nintendo Switch that will now feature an OLED display.
But there won't be any changes to the CPU or RAM. This means the upgrade will be processed over the existing version of Nintendo devices. It has also been officially confirmed by Nintendo.
According to the given statement by Nintendo to The Verge: "Nintendo Switch (OLED model) does not have a new CPU, or more RAM, from previous Nintendo Switch models,". However, Nintendo didn't provide any official statement regarding this to the product launch video or on their marketing page.
Nintendo also confirmed that all docks are compatible with each other, meaning the new Switch can be used easily with that of the old ones.
In the same post, it can be seen that the new Switches will be offering enhanced audio, however, according to Nintendo, there have been no official changes made in terms of audio. Hence, it is really a bit confusing.
However, in terms of Bluetooth headset support, that is also not being included. The Nintendo Switch and Nintendo Switch Lite consoles, Nintendo Switch (OLED model) supports Bluetooth but only for the Joy-Con controllers.
The new OLED Switch is scheduled to be released on October 8th this year and it will up with a price tag of $350.