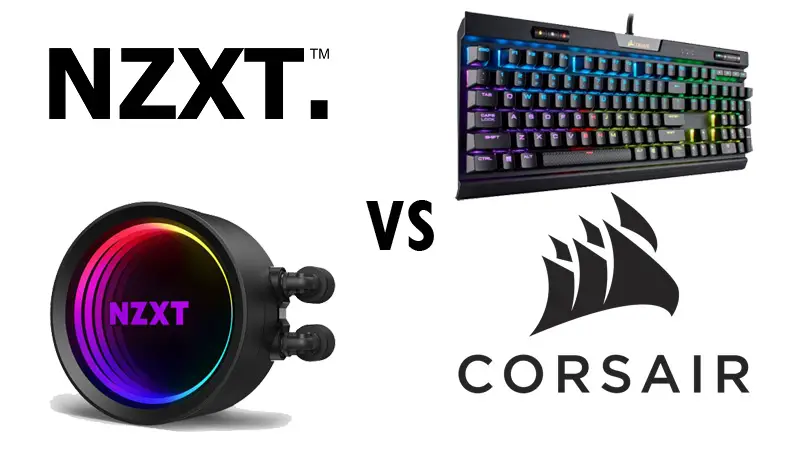 If you follow the trends in the computer industry, then you must have gone across numerous types of products by NZXT and Corsair. These two are some of the most popular companies that produce various types of computer products and have established their name very well.
If you are someone who likes to get in-depth in research like me, then you must be wondering whether you should buy your next PC part or peripheral from NZXT or Corsair as both provide great competitive products.
Or if you just want to know what is the difference between the two companies with regards to their services, products and reliability, the following comparison will simplify many things for you.
How it started
Corsair is an old player in the industry with its establishment in 1994 whereas NZXT came 10 years after it. Corsair focused primarily on memory modules from its initial phase and is still focused on the same till now more than any other product.
Its first product was "Cache on a Stick" and after Intel started producing Pentium processors with inbuilt cache memory, it switched to producing DRAM modules.
On the other side, NZXT came to light when it made the "Guardian" ATX mid-tower case with the Transformer theme that was received very well by the PC community. The case was ahead of its time and since then, NZXT has been producing some great PC cases.
PC Parts
Both of these companies produce some PC components. However, they are currently not as active as major PC hardware manufacturers like EVGA, MSI, Gigabyte etc.
NZXT and Corsair have mostly limited their product lineup to Case fans, CPU coolers, memory modules, power supplies and motherboards. NZXT and Corsair though are very popular for making Case fans and CPU coolers, most commonly AIO coolers for high-end gaming processors.
NZXT is currently also focusing on producing some motherboards with their own unique design. Corsair, unlike NZXT, doesn't make motherboards but is very dominant in the memory market.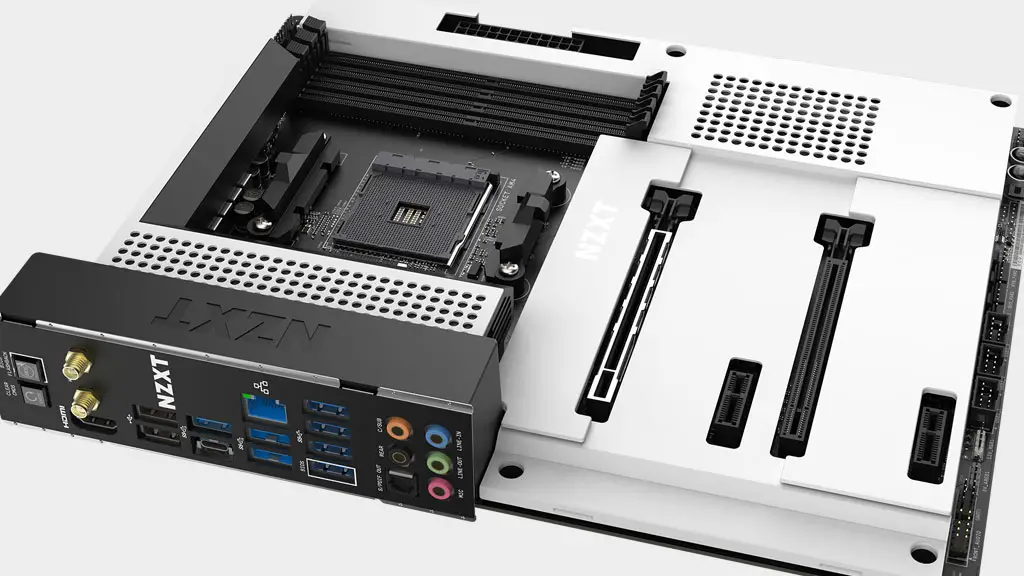 Corsair also specializes in making Power supplies units for computers but NZXT didn't have good success in this category and stopped making PSUs in 2016. But once again, it started making PSUs in 2018 but is not as popular as other PSU manufacturers such as Corsair, Thermaltake or Cooler Master.
Peripherals
NZXT covers mousepads and headsets while Corsair has a wide range of peripherals that include keyboards, mice, mousepads, headsets, headset stands and microphones.

A user can control all these Corsair peripherals from iCUE software, however, due to having limited products by NZXT, users have to use different branded peripherals.
Moreover, Corsair has a wide variety of peripherals that feature RGB as well as non-RGB peripherals aimed at different budgets.
RGB and Other Accessories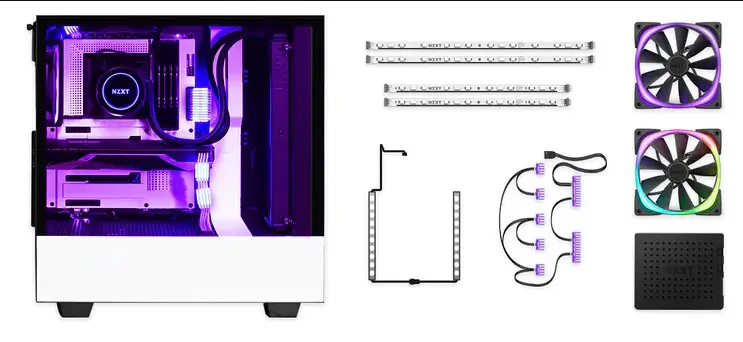 Corsair brings numerous gaming accessories that include RGB LED strips, iCUE controllers, Smart Lighting Towers, Thermal Paste, PSU sleeved cables and much more.
NZXT on the other hand provides its own RGB controller hub, RGB LED strips, RGB cable comb, Internal USB hub and magnetic Puck for hanging headphones.
Warranty
For CPU coolers, NZXT provides up to 6 years of warranty whereas Corsair has 1 year less warranty. For other products like motherboards, NZXT provides up to 3 years of warranty which is generally common amongst motherboard manufacturers.
In general, both have a decent warranty time period for products and comparing their customer service, there are mixed opinions for both Corsair and NZXT. Some had a great experience and some were angry to the point that they hated their products.