AMD is back with the Ryzen 7000 series and as you would expect, most gamers have their eyes on the Ryzen 5 7600X.
AMD's Ryzen 5 CPUs are particularly more popular in the Ryzen series as they offer a good core/thread count and are sufficient for gaming for most users.
Just like Ryzen 5600X, Ryzen 7600X is also launched to provide gamers with maximum gaming performance without breaking the bank.
If you currently have a Ryzen 5600X or any other Ryzen CPU and thinking of upgrading to 7600X, read the comparison between the two CPUs, and hopefully, it should give you an insight on deciding between 5600X and 7600X.
Specs Difference
Architectural Difference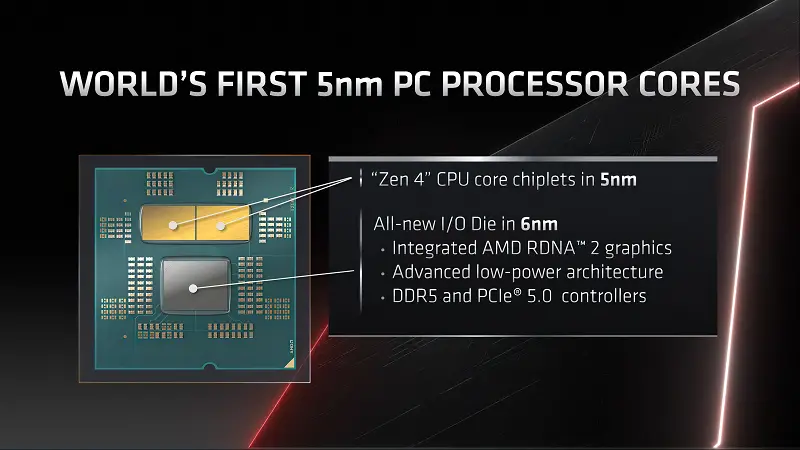 Ryzen 7600X is based on the Zen 4 architecture while the 5600X uses Zen 3. We have seen that with every new Zen generation, AMD has boosted the performance of its processors by nearly 20%.
While there are a lot of advancements in Zen 4 compared to Zen 3, the most obvious difference is the L2 cache which is now double of Zen 3.
AMD says that Zen 4 is able to provide around 29% faster single-core performance over Zen 3 where 50% of the improvement comes from the architectural improvements and the rest comes from the higher clock speeds.
As you can see from the chart above, there is at least a 1GHz of increase in both base and boost clock speeds of 7600X which alone does a great job of outperforming the 5600X theoretically. Not only the 7600X but every Ryzen 7000 processor is able to run above 5.0GHz without breaking a sweat.
However, there are a lot of similarities between Zen 3 and Zen 4 as AMD didn't redesign the architecture from scratch, and both Zen 3 and Zen 4 share a similar block design except that in the Zen 3, there are 8 cores per CCD and there is a single CCD with two CCX having 4 cores each on the Zen 4.
Sale
AMD Ryzen 5 5600X 6-core, 12-Thread Unlocked...
AMD's fastest 6 core processor for mainstream...
Can deliver elite 100 plus FPS performance in the...
Bundled with the quiet, capable AMD Wraith Stealth...
4.6 GHz Max Boost, unlocked for overclocking, 35...
Motherboard Compatibility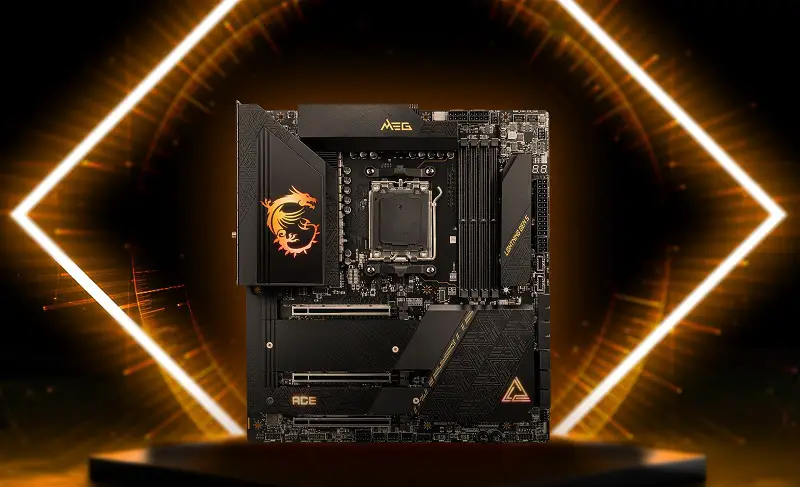 AMD has discontinued using the AM4 socket for the Ryzen 7000 CPUs and the ones that will follow. AM4 socket is compatible with Ryzen 5600X and the processors in the previous generations. It has been there for around 5 years but Ryzen 7600X will only be compatible with an AM5 socket.
AM5 socket is very different from AM4 and also from the older AMD sockets such as AM3 and FM2. Unlike AM4, it uses LGA instead of PGA where it's the socket on the motherboard that comes with pins and not the processor.
AM5 currently has limited chipsets that can be used with the 7600X. As 7600X is an unlocked processor, most users will try to get an unlocked chipset motherboard.
Currently, AMD AM5 motherboards will have only 4 chipsets that are-
X670E- (E for Extreme technology)
X670
B650E- (E for Extreme technology)
B650
Extreme is a brand-new technology on AM5 motherboards that provides more PCI-E 5.0 lanes for supporting higher bandwidth components. Therefore, chipsets are essentially just two. We don't know if AMD will also release a locked chipset as a successor to A520.
AM5 and AM4 sockets are totally different which means you cannot use Ryzen 5600X on the AM5 and 7600X on AM4. The same goes for other Ryzen 5000 and 7000 series processors.
RAM Compatibility
Ryzen 5600X can only support DDR4 RAM whereas the 7600X is only compatible with DDR5 RAM. Unlike some of Intel's Z690 chipset motherboards, there won't be any AM4 motherboard or AM5 motherboard that will support both DDR4 and DDR5 memories.
DDR4 RAM has a base clock of 2133MHz but DDR5 starts with 5200MHz which is significantly higher. However, that also brings higher CL timings due to which there is a minimal boost in gaming performance.
Integrated Graphics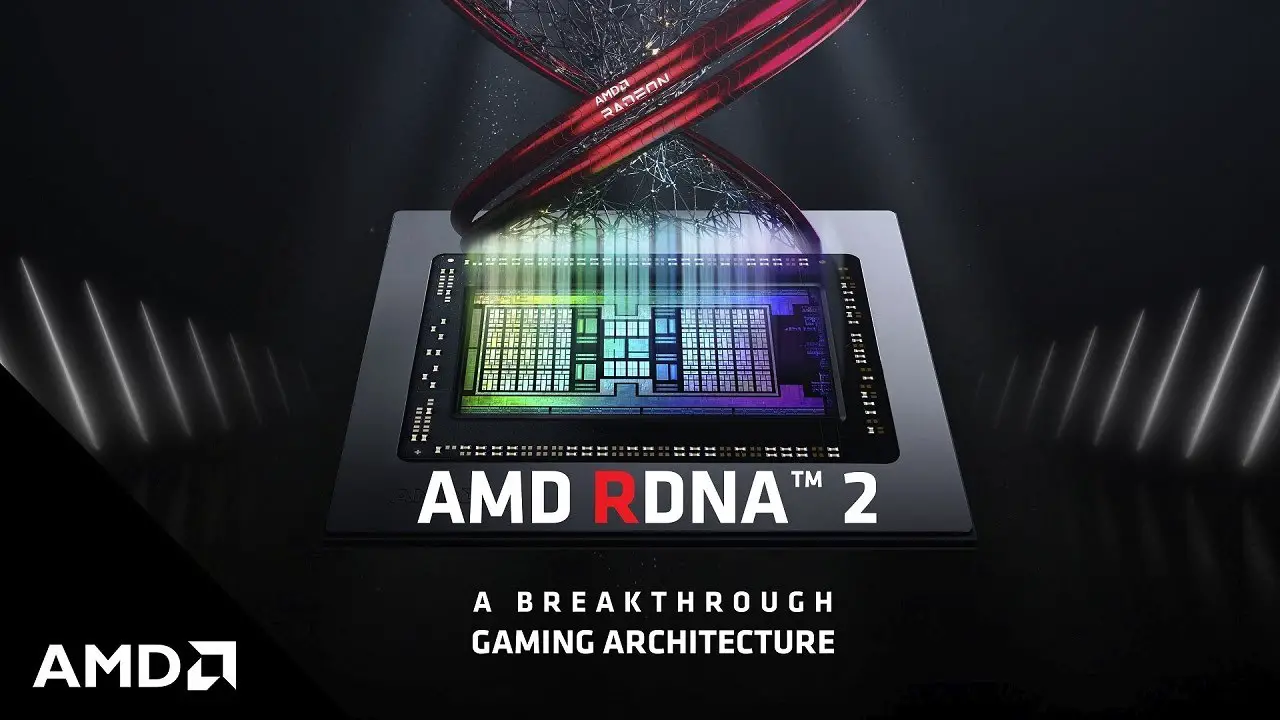 Perhaps one of the biggest differences between the Ryzen 7600X and 5600X is the presence of an integrated GPU on the former. This makes the 7600X compete with the overclockable i5 12600K CPU that features iGPU.
The 5600X needs to be paired with a discrete GPU or you won't be able to get a display on your monitor. The 7600X comes with an RDNA 2 iGPU featuring 2 cores and a clock speed of 2200MHz. However, it is much slower than the Ryzen APUs even from the previous generation, and only fulfills the need of getting a display signal on your screen.
Still, a better upgrade over the previous Ryzen CPUs that came without any iGPU as it will help troubleshoot a lot of problems, and users with no need for a discrete GPU save a good amount of money on the GPU.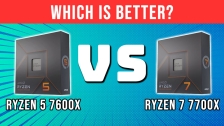 In each Ryzen series, AMD releases a couple of Ryzen CPUs belonging to the entry-level, mid-range, and high-end ...
Thermals
As Ryzen 7600X brings a much higher TDP compared to 5600X, theoretically, the 7600X will run hotter.
With around 40W more power consumption and significantly higher clock speeds, recent tests have shown that 7600X does indeed run a lot hotter than the 5600X.
While 5600X can maintain its temperatures in the 70s, 7600X easily goes above the 90s at 105W even with a decent CPU cooler ((https://www.techpowerup.com/298499/amd-ryzen-7000-undervolting-yields-great-results-with-temperatures)). It should be noted that the AMD reviewer's guide says that even 95 degrees celsius is not that hot for Ryzen 7000 CPUs ((https://arstechnica.com/gadgets/2022/09/ryzen-7600x-and-7950x-review-zen-4-starts-off-expensive-but-impressive/3/#h1)).
However, I recommend getting a better CPU cooler for 7600X to just keep the temps at least around 80C, and having a well ventilated case is a must.
Gaming And Non-Gaming Performance
Reviews have already been done on the 7600X and other 7000 series CPUs. I recommend checking GamersNexus ((https://www.youtube.com/watch?v=JM-twyjfYIw)), LTT((https://www.youtube.com/watch?v=_vLq2PjmIx0)), and other such popular hardware reviewers if you want to dive into the details.
For those who just want a short glimpse of the whole picture, the 7600X is roughly 18-20% faster than the 5600X on average in most games while beating the Ryzen 3600 from the Ryzen 3000 family by over 60%.
The non-Gaming performance also sees a good lead where CPU-intensive applications are executing the tasks quicker and are giving higher numbers with the 7600X.
The comparison between the 7600X and 5600X is very similar to the 5600X and 3600.
Sale
AMD Ryzen™ 5 7600X 6-Core, 12-Thread Unlocked...
The Socket AM5 socket allows processor to be...
Ryzen 5 product line processor for your...
5 nm process technology for reliable performance...
Hexa-core (6 Core) processor core helps processor...
Value Comparison
Here comes the most interesting part. While it can be easily said that Ryzen 7600X is a great successor to the 5600X and brings better value especially when it is launched for $300 which was the initial launch price for the 5600X, there is a whole different picture when we consider all the factors a user has to go through when building a gaming PC.
Currently, as you might have seen on retail stores and websites, the price of Ryzen 5600X is around $200 which is incredibly low since its initial launch. So, that's a 66% price difference for only 20% extra performance on the 7600X. That's alone sending a clear message if you should buy the CPU right now.
Another factor to consider is the cost of a B650 or X670 motherboard which is going to be comparatively higher than the X570 and B550 motherboards. On top of that, DDR5 memories are still much more expensive than DDR4 RAM. So, you are going to pay a couple of hundred dollars more to have your gaming build done compared to what you would spend if you chose the 5600X.
Next, we have the Intel Raptor Lake launch around the corner which is definitely going to be better than the Alder Lake CPUs. We already have Intel Core i5 12600K CPU beating the Ryzen 5600X, although more expensive, it is still $30 cheaper than the 7600X with options for both DDR4 and DDR5 RAM.
When Raptor Lake comes out, we are going to see the Intel Core i5 13600K beating the 12600K and supposedly giving good competition to the 7600X for less price. So, Ryzen 7600X does not look like a compelling option right now.
Conclusion
It's not that the Ryzen 7600X is a bad CPU and will continue to remain a bad CPU but it's currently a more expensive option to go with. If you are already having a Ryzen 5600X or an Intel Core i5 12th gen CPU, I would suggest skipping upgrading to the 7600X unless you have other personal reasons.
AMD Ryzen 7 7600X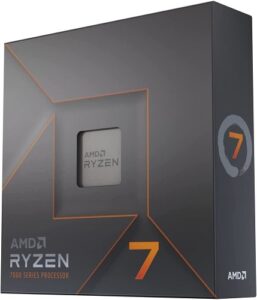 Reasons To Buy Ryzen 7 7600X
[wp-svg-icons icon="thumbs-up" wrap="i" color=green] A little better at gaming
[wp-svg-icons icon="thumbs-up" wrap="i" color=green] More cores and threads
[wp-svg-icons icon="thumbs-up" wrap="i" color=green] Significantly faster in multi-threaded applications
AMD Ryzen 5 5600X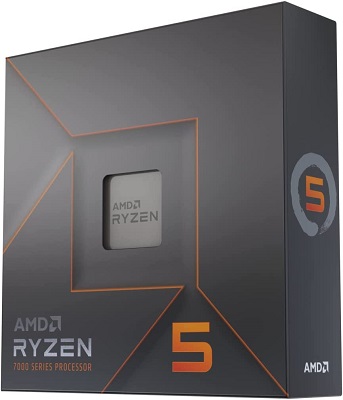 Reasons To Buy Ryzen 5 5600X
[wp-svg-icons icon="thumbs-up" wrap="i" color=green] Cheaper
[wp-svg-icons icon="thumbs-up" wrap="i" color=green] Better value per dollar
[wp-svg-icons icon="thumbs-up" wrap="i" color=green] Runs cooler than 7600X
Related: