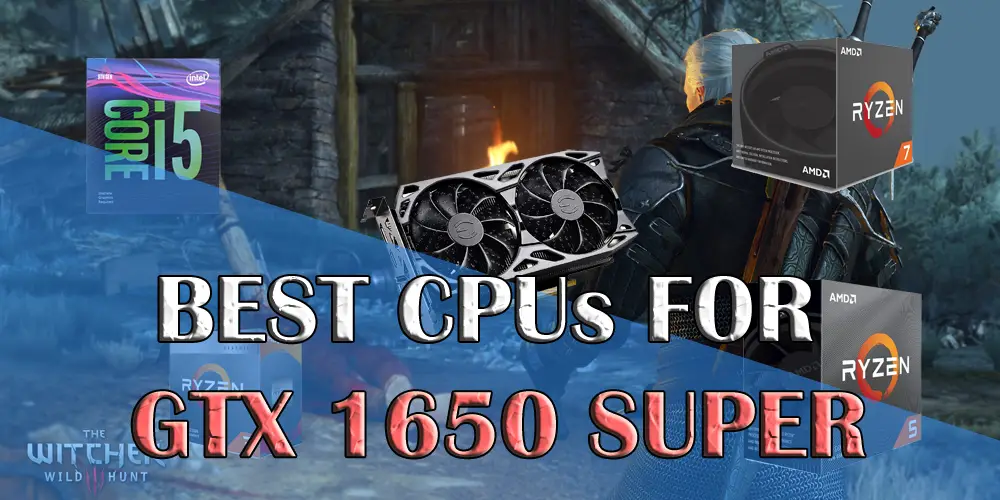 Introduction
GTX 1650 Super is also here and we are not so amazed of it, not because it doesn't provide good performance but because it's just another addition from Nvidia between the already great 1080p GPUs which it recently released. But let me be honest here, in our best budget graphics card post, we have declared it as the Editor's Choice because it is the best value GPU for $160.
There are GPUs like GTX 1650, RX 590 or GTX 1660 but none of them performs as good as it does for its price. This makes it a recommended GPU for any 1080p Gaming Build with the maximum performance without breaking the bank. GTX 1650 Super is equipped with 4GB of GDDR6 memory with 12Gbps of memory speed, 1280 Cuda Cores and a boost clock of 1725MHz.
The card is based on the Turing architecture but isn't capable of providing the Ray Tracing feature. Anyways, Ray Tracing requires a much powerful GPU than the 1650 Super, so it isn't an issue here. The issue here is how you are going to take the full advantage of this card. The only component that matters the most in gaming after the GPU is the CPU and if you choose a bad one, then forget about a smooth gaming experience.
So, here I am bringing you the list of Top CPUs for GTX 1650 Super graphics card.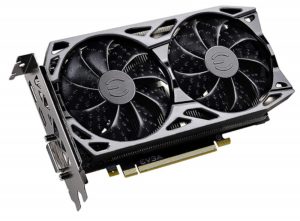 ---
AMD Ryzen 3 3200G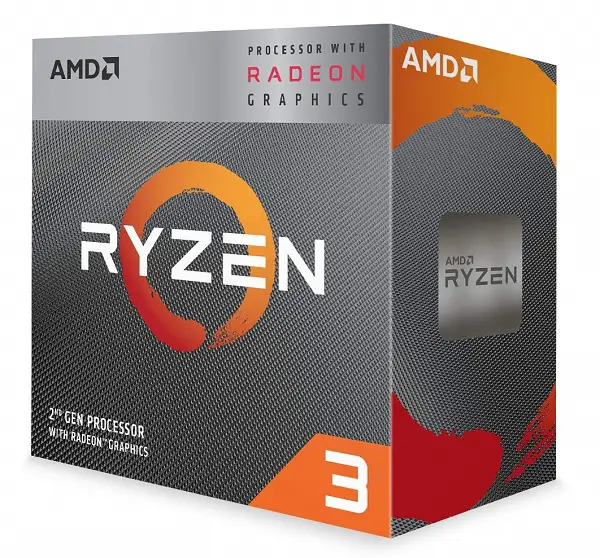 AMD Ryzen 3 3200G was launched to replace the 2200G as the new 3rd gen was already out. For those who don't know about it, it can be described as the most powerful APU for under $100. The APU features both the GPU and CPU with enough power that it can help you game without a graphics card. It features 4 cores and 4 threads which in my opinion is currently the basic requirement in a CPU as games are becoming more and more CPU-dependent.
This APU is clocked at 3.6GHz with a boost clock of 4.0GHz and is overclockable. It features 8 GPU cores but that's out of the question right now because you are going to use it with the GTX 1650 Super and you will get an ideal performance for 1080p. Although I don't recommend it as the first CPU to be used with this GPU but only if you have a limited budget for your CPU if you have bought the GPU.
It's around 5% faster than the 2200G and in most of the games you will easily reach 60+ fps and in very graphically intensive games, you will get around 50-60 fps for sure. Here is the gameplay of 2200G with GTX 1650 Super through which you can conclude that you will get even more with the combination of 3200G and GTX 1650 Super.
---
AMD Ryzen 5 2600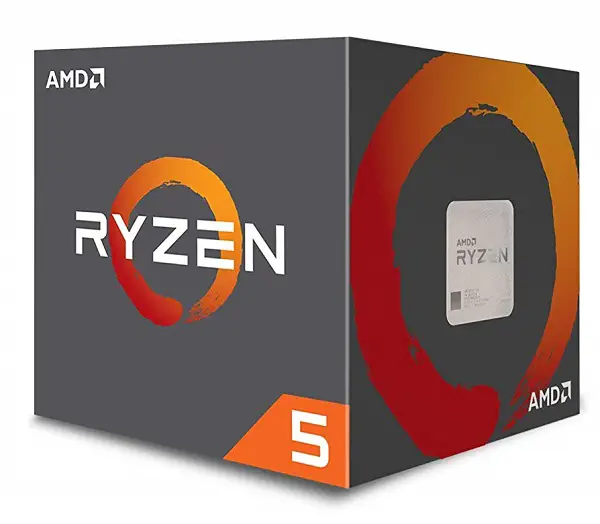 Ryzen 5 2600 is though a previous-gen AMD processor, the specs it boasts are nowhere to be found on any processor for just $120. With 6 cores and 12 threads, not only it can support GTX 1650 Super easily but can become a good match for higher-end graphics cards such as RTX 2060 Super and RX 5700 XT. Due to the release of 3rd gen Ryzen CPUs, the cost of the 2nd gen CPUs has gone down up to a point that they are even cheaper than the cheaper Intel counterparts that have far lower specs although the gaming performance isn't affected that much.
Ryzen 2600 features a core clock of 3.4GHz and a boost clock of 3.9GHz. It has 16MB L3 cache and only 65 watts of TDP. If you want something that should last for a couple of years, then this one is the best cheap option but if you are only considering gaming then check out the next processors which will cost you more.
---
Intel Core i5 9400F
Intel CPUs have really gotten beaten up by AMD's latest-gen processors in every tier but the i5 9400F is the only one CPU which beats every AMD processor when it comes to purely gaming. This is because of the fast single-core performance and the 6 cores/6 threads which are enough for modern gaming. For less than 150 dollars, i5 9400F is not only powerful but also power-efficient.
The processor features a TDP of only 65 watts which is comparable to the 3rd Gen Ryzen processors in the mid and high-end category but the new thing in this one is that although it is a locked processor, it features Turbo boost technology that takes it core clock from 2.9GHz up to 4.1GHz. Though the base clock looks very low, during gaming and other CPU-intensive tasks the processor will adjust its core clock automatically based on the requirements.
With this CPU you can expect more fps than with the Ryzen 3200G and 2600.
---
AMD Ryzen 5 3600 [Editor's Choice]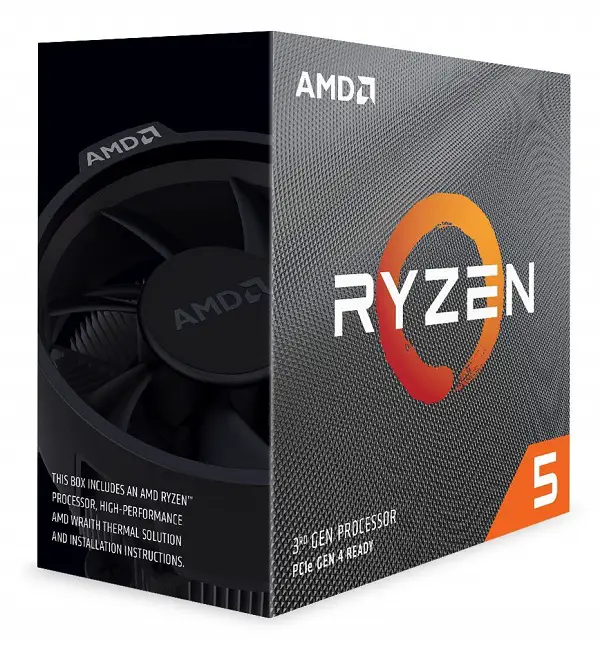 AMD Ryzen 5 3600 has been the best processor in 2019 and is still going great. It is the best seller on Amazon and deserves it to be. The processor provides the best value for under $200 and competes directly head to head with the Intel Core i5 9600K. In most of the games, it comes very near to the 9600K in performance and with some additional improvements like using a higher clocked RAM kit and overclocking, it can even beat it with a small margin.
It features 6 cores and 12 threads and is around 10% faster than the 2600X. It has a core clock of 3.6GHz with a boost clock of 4.2GHz. The CPU is overclockable and should be used with a good CPU cooler to maintain the consistency in performance. For GTX 1650 Super, this is the best match you can get and deserves to be used in your PC build.
---
AMD Ryzen 7 2700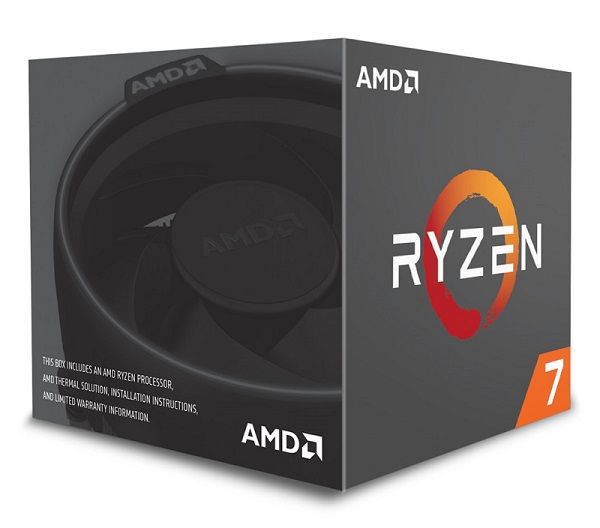 Ryzen 7 2700 isn't really something that one should go for the GTX 1650 in the first place but this thing is really really cheap these days with price less than $170. This is even less than the price of Ryzen 5 3600 which has some lower specs than 2700. Ryzen 2700 features 8 cores and 16 threads and better multitasking operation. Though the gaming performance of Ryzen 5 3600 will be better, Ryzen 2700 will be a better choice with regards to future-proofing.
It comes with a Wraith Spire LED Cooler and it should be enough for cooling it down. It features a core clock of 3.2GHz with a boost clock of up to 4.1GHz. It has a TDP of 65 watts and an L3 cache of 16MB. If the cost of this CPU goes above $200, then do not consider it and buy any one of the above-listed ones. But in my opinion, Ryzen 2700 comes to the second position for the recommendation for GTX 1650 Super after Ryzen 5 3600.
---
Conclusion
GTX 1650 Super is a perfect mid-tier GPU for 1080p gaming. It is the best value GPU you can buy today under $200 and with any of the above-mentioned CPUs you can expect some good performance. But make sure you read everything properly about the recommendation of each processor because you won't get the same performance with each one of them.