PC building has evolved significantly in the past few years. Gamers now try to create a particular color theme instead of going with random colors. Graphics cards, thankfully are also evolving to give an eye-pleasing look from fantastic cooler designs to beautiful RGB LEDs.
Being a fan of white PC builds, I myself modded some of my computer components into white like the PSU shroud, graphics card backplate, and the Corsair 570X case. You can see how it looks now but I promise, it isn't the best. You can do better than that.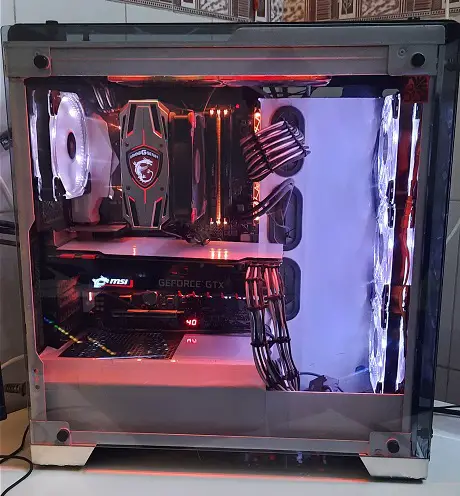 While I didn't manage to get a white GPU, you can get one easily today with so many options available both in AMD and Nvidia. I have listed some of the best-looking white graphics cards below that feature a lot of white accents and great design.
---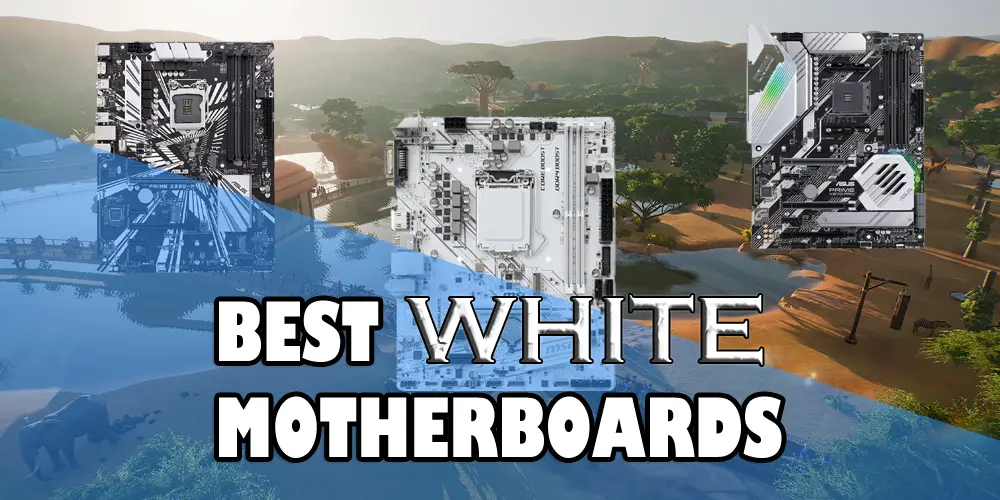 Recently I posted an article on how to build a white gaming PC with the best white components available. This post will only be about the motherboards because you might want to upgrade from your previous motherboard to a white one to achieve better looks in your PC build. The unfortunate thing though is that […]
0 comments
---
Zotac Gaming Geforce RTX 3060 AMP White Edition
In Nvidia's Ampere-based RTX 30 series, we have a completely glacier-white RTX 3060 from Zotac. This is the AMP edition which means it is factory overclocked and thus will perform better than the Founders Edition. The card itself is short with just 231.9mm in length but features dual different-sized fans for a unique airflow.
It has a white backplate with the Zotac logo and a White LED-lit LOGO at the side that makes it look absolutely stunning. Zotac also has the exact same model of RTX 3070 with LHR. This will provide even better performance but if you like longer and beefier cards, then keep reading.
Related- Best White motherboards
PowerColor Hellhound Spectral White Radeon RX 6650 XT
AMD Lovers have the least options in GPUs as only a few cards are available in white editions. The first one here is the Powercolor's Hellbound RX 6650 XT Spectral White. It offers a dual fan design with a fully white heatsink shroud white translucent white fans. Even the PCB underneath the heatsink is totally white which is rare to see.
The card has white LEDs in the fans that produce an excellent effect that makes your PC whiter from the inside. It features 8GB of GDDR6 RAM, 2048 SPS, and a boost clock of up to 2689MHz in OC mode. It is not only gorgeous but a great value 1080p GPU.
Asus ROG Strix Geforce RX 3070 V2 White OC Edition
Strix RTX 3070 V2 White features an amazing design with a white shroud and triple fans that exhibit RGB lighting from the side. The RGB LEDs are actually present on the side from where the lights seep through the fan blades and a full-white backplate is installed at the back to make it look like it is covered in snow.
Its heatsink is fantastic and the center fan here spins in opposite direction to the other two to help dissipate heat better. It is a thick card and will occupy 2.9 slot space in your chassis. This makes it heavier than most RTX 3070 GPUs but it will stand out among all the components inside your case.
PowerColor Hellhound Spectral White Radeon RX 6700 XT
The second AMD GPU on the list is the RX 6700 XT. Again, it is the same Hellhound Spectral White edition from Powercolor but with a little different design. It features triple fans and a big heatsink for faster heat dissipation.
The shroud and the PCB are all white. You can clearly see that it has the exact same aesthetics as the Spectral White edition of RX 6650 XT. You will get 12GB of GDDR6 memory and a boost clock of up to 2581MHz. It's perfect for gamers aiming to max out games at 1440p resolution.
Gigabyte Geforce RTX 3070 Ti Vision OC
If you want a white RTX 3070 Ti, you have limited options and lower availability. Gigabyte RTX 3070 Ti Vision is a decent white GPU that features a Windforce 3X cooling System. It has triple fans with two fans spinning in one direction and the middle one in the opposite for faster heat dissipation.
The fans and heatsink shroud are totally white in color but the frame holding the fans uses brushed aluminum for a premium look. It gives you 8GB GDDR6X RAM and a clock speed of 1830MHz.
Zotac Gaming Geforce RTX 3080 Trinity OC White Edition
The RTX 3080 Trinity OC White Edition LHR is even sexier than all the graphics cards you saw above. It is a triple-fan card that measures 317.8mm in length and occupies 2.5 slot space in your chassis. From the front to back, it features everything white.
On top of that, it comes with RGB LEDs on the side and on the backplate that let you choose whatever color and mode you would want it to display. It is an LHR edition that is also less expensive than the non-LHR RTX 3080 and features a boost clock of 1740MHz.
---
---
Asus ROG Strix Geforce RTX 3090 White OC Edition
The super high-end RTX 3090 also comes in white editions. Among the very few, I liked the Asus ROG Strix RTX 3090 White OC Edition which features a triple fan design with a white shroud. The shroud and fans are fully white just like the Gigabyte 3070 Ti vision but have an addition of RGB LEDs. This further beautifies its aesthetics for an illuminating white PC build.
This GPU comes with 24GB of GDDR6X memory and a core clock of 1890MHz in OC mode. This GPU will not only look absolutely stunning in your rig but will also max out graphical settings at 4K.