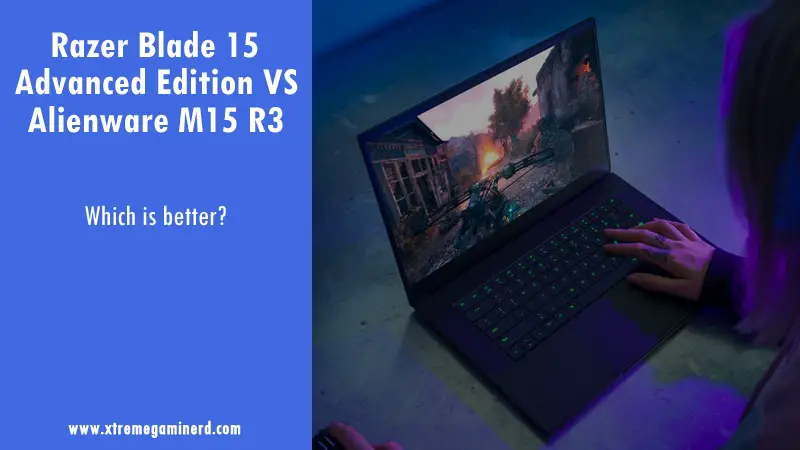 If you are looking for having an excellent gaming session but at the same time you don't wanna go for a Desktop computer, then gaming laptops are your best option to choose from.

There are many laptops that are tagged as gaming devices, however, there are certain specific brands that actually excels in providing the utmost gaming experience to the user. Brands like Dell, Razer, Asus ROG, etc. are quite popular as manufacturers of gaming devices and accessories.

In this topic, we will compare two models namely the Razer Blade 15 Advanced Edition – Full HD 300Hz – GeForce RTX 2080 Super Max-Q – Black with that of the ALIENWARE M15 R3 GAMING LAPTOP. Both the laptops are priced quite close to each other and specification wise they are also quite the same. However, which one is the best between them? And to have a proper answer we need to dig a bit deeper. But before moving ahead, let us have a look at their specification.

[box type="shadow" align="alignleft" class="" width="100%"]
Razer Blade 15 Advanced Edition – Full HD 300Hz – GeForce RTX 2080 Super Max-Q – Black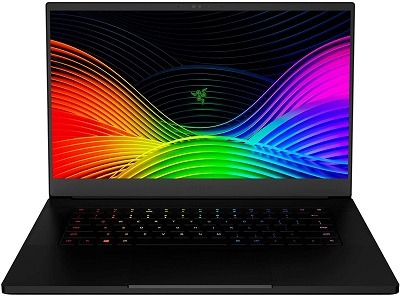 i7 10875H, RTX 2080 Max Q, 16GB, 1TB 15.6″ Full HD 300Hz RGB backlit keyboard Intel Wireless-AX201

 
---
The Razer Blade 15 Advanced Edition Black is a serious mean gaming machine. It is small, having only a 15″ screen size, but if anyone thinks that it has not the potential as a gaming machine then you must look at the hardware that it is equipped with under its hood.

It is equipped with 10th Gen Intel Core i7-10875H 8 Core that features a base clock of 2.3GHz and a boost frequency of 5.1GHz. It is accompanied by 16GB Dual-Channel (8GB x 2) DDR4-2933MHz. 

It is also equipped with a 15.6″ Full HD display with a refresh rate of 300Hz, 100% sRGB, 4.9 mm bezel and to back your graphics it has RTX 2080 SUPER with Max-Q 8GB GDDR6 VRAM. Furthermore, in terms of connectivity, it features Intel Wireless-AX201 (802.11a/b/g/n/ac/ax), Bluetooth 5.1 that is quite capable of providing a user with the best wireless connection.

For storing your files and game data, it offers 1 TB of storage with superior file transfer rates that are backed by an M.2 NVMe SSD. In terms of I/O, it is having USB 3.2 Gen 2 (USB-A) x 2, USB-C 3.2 Gen 2, Thunderbolt 3 (USB-C) with is sufficient for modern-day hardware accessories.

Coming down to aesthetics, the Razer Blade 15 Advanced Edition offers a fully back-lit Razer Synapse 3 enabled programmable keyboard with Per-key RGB illumination that is powered by Razer Chroma.

[/box] [box type="shadow" align="alignleft" class="" width="100%"]
Alienware M15 R3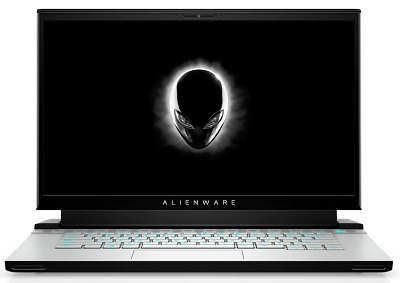 i7 10875H, RTX 2080 Max Q, 32GB, 1TB 15.6″ Full HD 300Hz RGB backlit keyboard Killer Wi-Fi 6 AX1650

 
---
If you are looking for a laptop that looks meaner, sharper, and at the same time capable of delivering excellent performance, the Alienware M15 R3 is a good choice to opt for. It comes equipped with Intel Core i7-10875H 8-Core, 16MB Cache, up to 5.1GHz w/ Turbo Boost 2.0 backed by 32GB DDR4 2666MHz memory. 

In terms of Display, it offers you a 15.6″ FHD display that offers a refresh rate of 300Hz and a response time of 3ms along with 300-nits 100% sRGB colour gamut and it is backed by RTX 2080 SUPER 8GB GDDR6 with Max-Q. In terms of connectivity, is equipped with a Killer Wi-Fi 6 AX1650 (2×2) 802.11ax Wireless and Bluetooth 5.1.

For storage, the Alienware M15 R3 features 1TB PCIe M.2 SSD or you can choose for RAID 0 Plus combination that comes with 2x 512GB PCIe M.2 SSD/ 2x 512GB PCIe M.2 SSD/ 2x 2TB PCIe M.2 SSD that can be used a BOOT drive + 2x 2TB PCIe M.2 SSD for storage. However, according to me, the base one will be sufficient.

Now, coming to the aesthetics, it offers an Alienware mSeries 4-Zone AlienFX RGB keyboard or Alienware mSeries per-key AlienFX RGB keyboard. It also features an Advanced Alienware Cryo-Tech that ensures optimum cooling efficiency.

[/box]
The ALIENWARE M15 R3 vs Razer Blade 15 Advanced Edition
After seeing the specification it is quite clear to most who have already read what is mentioned above, that both these laptops are quite efficient in terms of delivering superior gaming performances. However, there are certain minute differences such as the Alienware M15 R3 offers a better efficient cooling option than that of the Razer Blade 15 Advanced edition, but at the same time, the Razer Blade has a better keyboard that can be programmed for a specific need.
However, one particular option that gives the Alienware M15 R3 a slight upper hand is the option to choose the  Core i9-10980HK (8-Core, 16MB Cache, up to 5.3GHz w/ Turbo Boost 2.0) as the processor. However, the Core i7-10875H will be a sufficient one considering the fact that both the laptops are limited with RTX 2080 series GPU's. Hence, if you are looking for a laptop with a mean and badass look along with superior performance then the Alienware M15 R3 is the best to go with or if you are looking for a subtle appearance and yet deadly in terms of performance then the Razer Blade 15 Advanced Edition is the one that you should go for.
Wrapping up
Both the laptop is quite similarly matched, therefore, it will come down to one particular point, i.e, your preference and what are you willing to pay to get any one of them. The Alienware M15 R3 has a lot of combinations to choose from that will increase the cost high and on the same hand, the Razer Blade 15 also offers quite numerous models. But if you are comparing the above-specified models then both will be able to deliver similar performance with the configuration that is mentioned above.