Xtremegaminerd.com is a participant in Amazon Associate Program and is supported by the readers. The qualifying purchase you make through our links may get us some commission and doesn't cost you an extra penny.
---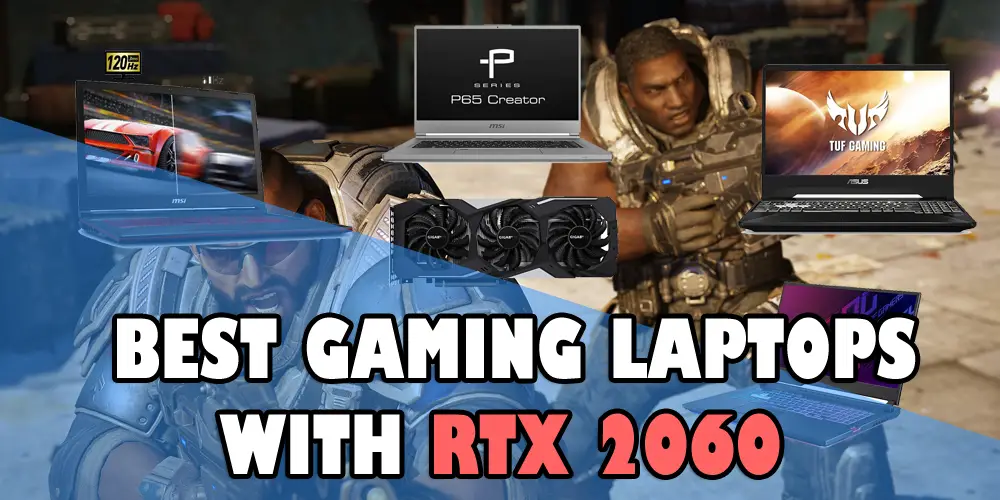 Introduction
RTX 2060 hosts the power to play any game with 60+ fps on 1080p as well as 1440p on ultra settings. In the past few years, there was a time when the desktop level graphics card couldn't be put in a laptop that resulted in low-level performance although the pricing was still very high. Nowadays, it's easier to find a desktop-level graphics card in a gaming laptop that delivers the same performance as you would see on a desktop.
Different manufacturers like Dell, Asus, MSI, Gigabyte, Sager etc. have produced laptops that contain these desktop-level graphics card for the best gaming performance and currently RTX 2060 is the sweet spot for gaming at 1080p 144Hz or 1440p 60Hz screen. There are several laptops that feature this GPU but the problem is that not every laptop features a good CPU that can provide you with the most fps.
I am not saying that having RTX 2060 with a 7th or 8th gen processor is bad, but what if you can get the 9th gen CPU at the same price which provides 5-10% more performance? Isn't it a better choice?
Yes, it is! That's why I have compiled this list using the top 7 laptops using RTX 2060 that have the best specs for the price they are priced at. There are currently more than 20 laptops that are priced similarly with different specs. I have filtered them out and listed them here that will provide you with a better display, better CPU, better storage, and better additional features like cooling, design, backlighting etc.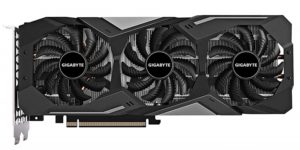 ---
Best Budget RTX 2060 Laptop
MSI GL73 8SE-028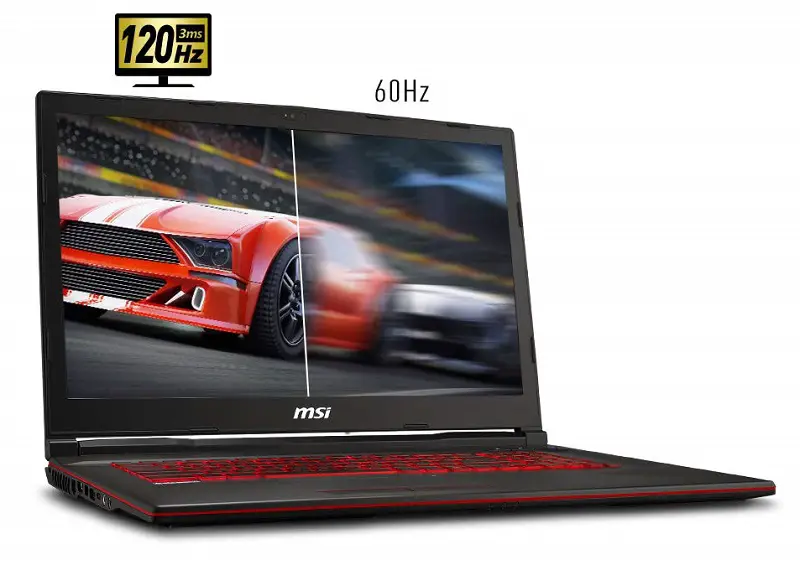 An Intel Core i5 is capable of handling RTX 2060 and this laptop uses Core i5 8300H which has six cores, unlike the other i5 8th gen processor laptops which feature only four cores. So, this in itself is a great value laptop because of a powerful processor. It runs at a base clock of 2.3GHz and can turbo boost up to 4.0GHz which is considered a very good value in gaming laptops.
Under $1200, this is the only 17-inch laptop that has so many good features and provides a 120Hz refresh rate on an IPS display which will make the gaming experience immersive as well as smoother. The laptop has a 256GB NVME SSD which is faster than the SATA SSD but it lacks any other additional storage drive which is the only CON I find in it.
Other than that this is a great laptop for gaming if you want the power of RTX 2060 without wasting a lot of money. It also features 2x fans and 7x copper heat pipes for heat dissipation that should exhaust a lot of heat during a heavy gaming session. For less than $1200, getting a 17″ display with 120Hz refresh rate with a 6 core processor is truly the best deal for you.
---
Best Value RTX 2060 Laptop
Prostar Clevo NH58RDQ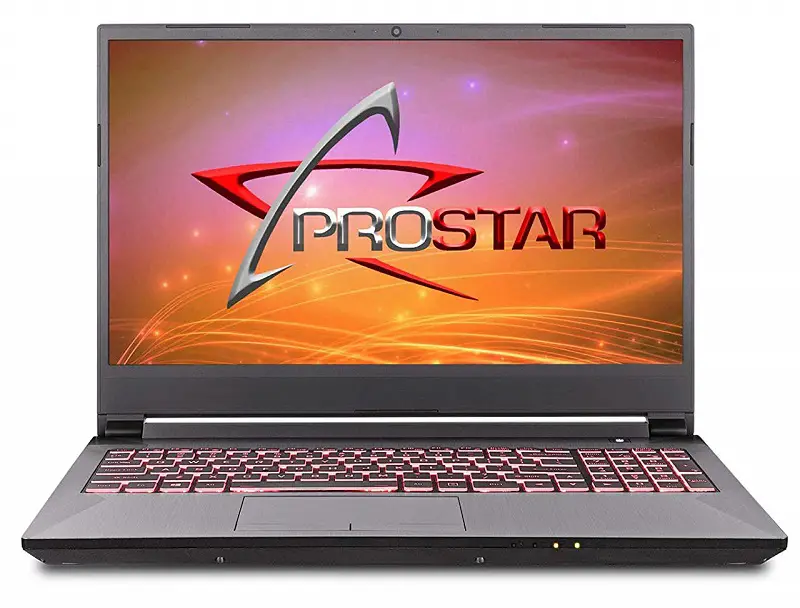 There are companies which aren't that popular like the one which we already know. Prostar isn't competing that hard with MSI, Asus, Dell etc. but it has brought you the best value laptop with RTX 2060 that you can ever get. This laptop features an Intel Core i7 9750H, 16GB DDR4 RAM, and 500GB of NVME SSD for less than $1300.
If you have $100 more then I would recommend getting this one instead of the MSI laptop mentioned above. Not only you will get faster CPU performance but it will also result in better fps in gaming due to the latest generation i7 CPU. The ProStar Clevo boasts a 1080p full HD display with 144Hz refresh rate and a fully IPS display that will provide you even smoother gameplay while maintaining the graphical beauty from all angles.
This is a champ laptop for $1300 and has got a 4.8 average rating on Amazon.com due to its reliability and performance for the price. ProStar is providing a 1-year warranty and a 3-year additional warranty with this laptop.
---
Asus FX505DV-PB74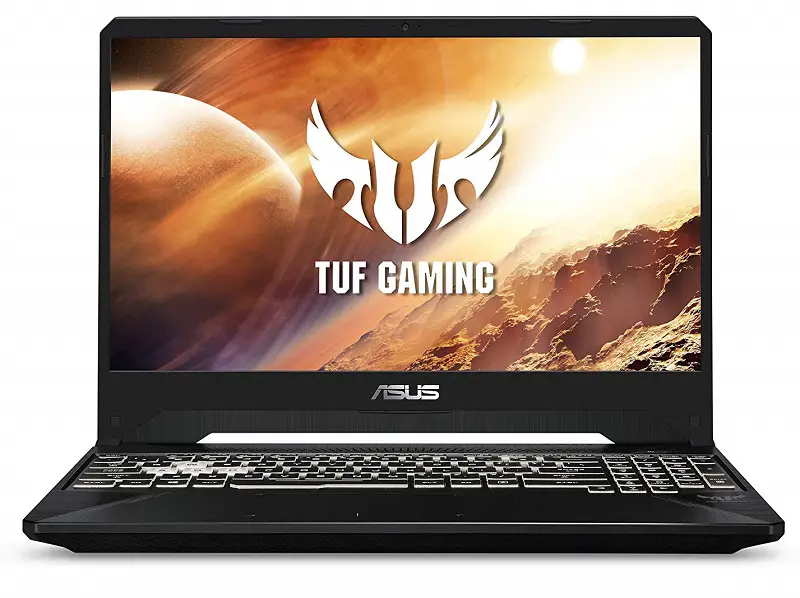 Today most of the laptops use the Intel Core i5 or i7 processors for performance enhancements. It's very true that the 9th gen Intel processors are still the fastest for purely gaming and many people prefer them over the AMD chips but the 3rd gen Ryzen CPUs have proved themselves a worthy competitor of Intel processors which makes them a good buy.
The Asus Tuf Gaming laptop uses AMD Ryzen 7 3750H processor featuring 4 cores and 8 threads with a TDP of only 35 watts which makes it a power-efficient laptop and yet it is very fast in gaming. Though it can't beat the Intel i7 processors in gaming but it surely has a good horsepower for multitasking. This laptop features a very solid Asus's Tuf design along with RGB backlighting on the keyboard.
It features a 15.6-inch IPS 1080p display with 144Hz refresh rate. The laptop uses very thin bezels measuring only 6.5 mm which makes it very immersive in gaming. I am sure that it will easily max out every game at that resolution and will provide you with smoother gameplay but I recommend it only after the other laptops in the list especially if you would like to go with AMD system.
---
MSI GL63 9SEK-612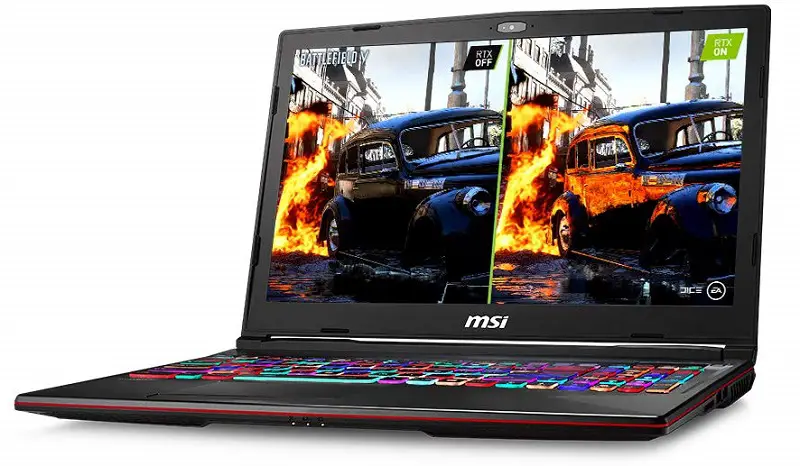 MSI's Gaming laptops are one of the most popular ones in the market and as much as I recommend the first MSI laptop in this list, I also recommend this one because of its better specs. It instead of featuring i5 8300H, it features the i7 8750H processor which has faster clock speeds that will increase the gaming performance. It also features a 144Hz refresh rate on the 1080p resolution and an IPS display for better picture quality.
The storage here is different. Instead of just equipping it with a single SSD, MSI has equipped it with a 256GB NVME SSD and a 1TB hard drive that will ensure that you don't run out of space so easily. Most of the laptops in this list use 500GB SSD that will sooner or later run out of space because games are big enough but you can upgrade to higher capacity storage by investing some more money if that's not a problem for you.
The GL63 uses RGB keyboard and a cooling system similar to the MSI GL73 8SE-028. For around $100 more, this is a good upgrade over the MSI GL73 which uses i5 8300H. 
---
Best 17″ RTX 2060 Laptop
Asus ROG Strix Hero III
G731GV-DB74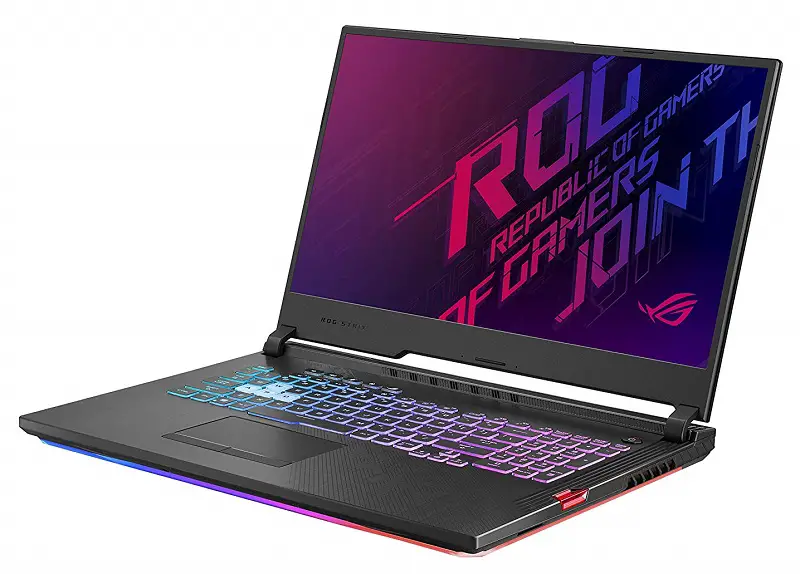 Asus ROG Strix laptops are the most premium laptops in the market and I recommend them over the Dell Alienware laptops which are overpriced for the specs they feature. The Asus ROG Strix Hero III is the first laptop in this list that features both a 17-inch screen along with 144Hz refresh rate. The resolution is although 1080p, it's still good because, for 144 fps, 1080p resolution is the best fit for RTX 2060.
It features a Core i7 9750H, 16GB of DDR4 RAM clocked at 2666MHz, and a 512GB NVME SSD for very fast operation. This laptop also uses PER KEY RGB Keyboard with highlighted WASD keys and you can customize the RGB lighting effects as you which with the help of Aura Sync software. This laptop uses very thin bezels which makes the gaming immersive.
This laptop is the best 17-inch RTX 2060 laptop you can get right now although the price is around >$200 more than the MSI GL63.
---
Best High-Refresh Rate RTX 2060  Laptop
Asus ROG Strix Scar III
G531GV-DB76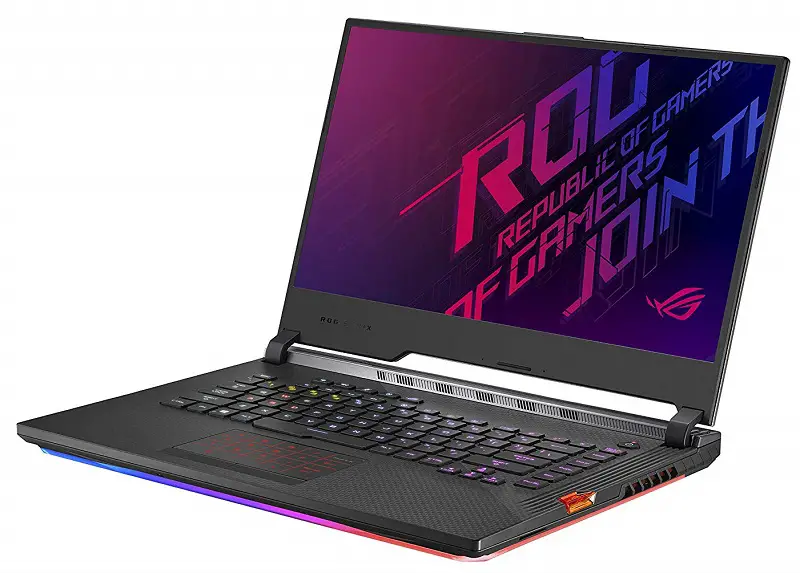 Some games can easily provide more than 200 fps like CSGO and a lot of people like competitive gaming with the maximum amount of fps. Whoever has ever used a 240Hz monitor wouldn't like to switch to 144Hz and this makes the Asus ROG Strix Scar III a good option for those who want no compromises in gaming. Fast-paced gaming requires very fast response time and the higher the refresh rate of your display will be, the more easily you can react.
It features a 15.6-inch IPS display with 1080p resolution that is very suitable for the RTX 2060 considering the fact that RTX 2060 can really reach more than 200 fps in eSports games. This laptop uses i7 9750H, 16GB of DDR4 RAM and a 1TB of storage drive which is the NVME SSD. So, not only it features the best specs but also the fastest and the most amount of storage in a single NVME SSD.
---
Best 4K RTX 2060 Laptop
MSI P65 Creator-1084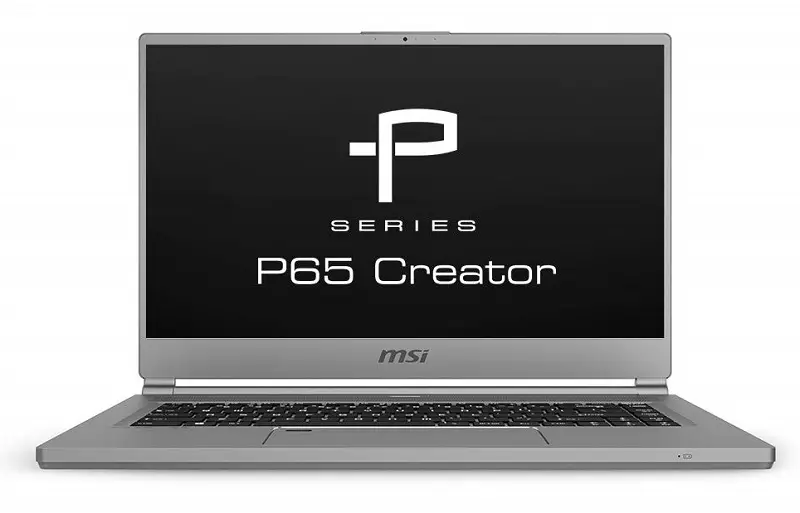 MSI P65 Creator-1084 isn't just a gaming laptop. It's a laptop for those who want the most amount of textures and the best picture quality. Though it can also be used for only gaming but on 4K resolution, it isn't recommended with the RTX 2060. RTX 2060 can surely play many games with medium-high settings at this resolution but the experience won't be as good as with a 1080p or 1440p resolution.
This laptop is made for creators who want to use software like Photoshop or for video editing where they want perfection in colours and this laptop uses an IPS panel that covers almost 100% Adobe RGB. This one also uses i7 9750H, 1TB SSD but 32GB of RAM instead of 16GB which is the most common in the gaming laptops. As the software used for productivity require more RAM for fast operation, it is best for those works and it's one of the cheapest with these features although much expensive than the other laptops on this list.
It comes with a price tag of $2000. So, buy it only if you have all those requirements that I have stated above, otherwise, it's best to stick to 1080p resolution for purely gaming considering the fact that the RTX 2060 is made only for that.
---
Conclusion
From dozens of gaming laptops using RTX 2060, I have filtered the best ones based on their specs. Don't just buy anything that features RTX 2060 because other specs like CPU, Storage, RAM etc. are very crucial on which RTX 2060's performance depends. Starting from a price tag of $1150 up to $1700, you can get the best Gaming laptop featuring RTX 2060 and it's very much recommended that you buy the laptop having i7 9750H for the best performance. If you have any doubts, you can ask me in the comments section below.